News
Hogwarts Legacy: How to Unlock and Claim Twitch Drop Rewards
Hogwarts Legacy's Twitch drop promotion allows you to acquire some early in-game cosmetics. Here's how you claim your rewards.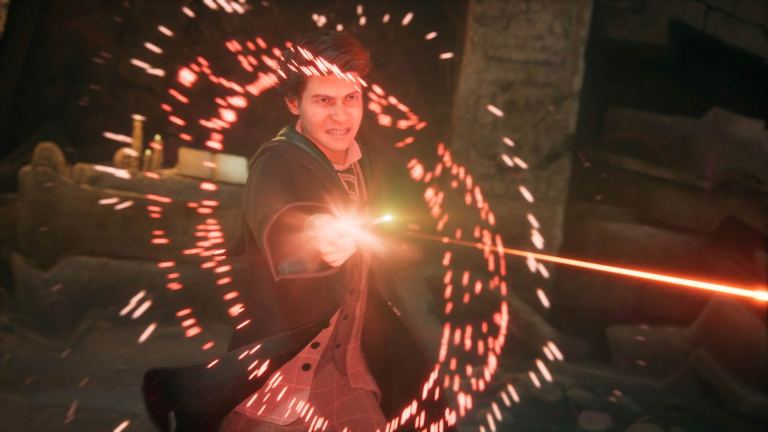 Hogwarts Legacy is based on the Wizarding World universe created by J.K. Rowling. You can read more about Rowling's history of transphobic remarks as well as find resources to support LGBTQ organizations here.
As is pretty common for modern major gaming releases, Hogwarts Legacy supports Twitch drops that allow you to acquire special in-game items by watching certain Hogwarts Legacy Twitch streams. While those rewards are purely cosmetic in this instance, they'll almost certainly be prized by Hogwarts attendees looking for a little extra style at the start of the game.
Here's what you need to know about unlocking and claiming those drops.
Hogwarts Legacy: How to Sign Up for Twitch Drops
While earning Hogwarts Legacy's Twitch drop rewards largely requires you to watch Twitch streams (more on that in a second), you can't actually claim the rewards unless you sign-up for the promotion. Here's how you do that:
1. Create or sign in to a Warner Bros. Games account.
2. Connect your Twitch Account to your Warner Bros. Game account. This can be done via the Warner Bros. game website link included in the step above.
3. Once you've linked your Twitch and WB accounts, you just need to watch a Hogwarts Legacy Twitch stream that has drops enabled for the game (more on that in a bit). Make sure you are logged into your Twitch account while you watch.
4. When you've watched a supported Hogwarts Legacy Twitch stream for long enough, you should receive a notification via Twitch that new items have been added to your inventory.
5. Claim those items and make sure that they are sent to your WB account. From there, you just need to play Hogwarts Legacy, open the pause menu, choose "Character," and look for your rewards under the "Change Appearance" option. You should find your rewards there!
Please note that those Twitch rewards are available for every available version of Hogwarts Legacy. That means PS5/PS4, Xbox Series X/S, Xbox One, PC, and Nintendo Switch. While you can claim them regardless of whether you are able to play the game yet, you obviously can't do anything with them until the game is unlocked for your platform/region.
Hogwarts Legacy: Which Twitch Streams Have Drops Enabled?
While there is no official list of drop-enabled Twitch streams available at this time, they're easy enough to find. Simply head over to the Hogwarts Legacy Twitch page and look for the "Drops Enabled" tag. If that tag is present on a stream, then you will be able to receive drops from watching that stream.
Hogwarts Legacy: What Time Do the Twitch Drops Start?
Officially, WB says that "Twitch Drops will be available during the early access period, from February 7th, 2023 until February 24th, 2023." Unofficially, it seems that they may have been some confusion regarding the official start time. So far as we can tell, it appears that the drops won't actually start until the Early Access window for PC players has begun. Some viewers have reported receiving them earlier than that, but it may be best to wait until the PC Early Access period begins just to be safe. That should happen at 1 PM EST, February 7th.
From there, you should be able to receive drops up until February 24th. When you receive your drops, you will also receive a notification that tells you when your drops expire.
Hogwarts Legacy: How Long Do I Need to Watch Twitch Streams to Receive My Rewards?
Once you've linked your WB and Twitch accounts, you'll need to watch a drop-enabled stream for two hours in order to receive every available drop. To be more specific, you'll receive the following drops in this order for every 30 minutes that you've watched a supported stream (up until the two-hour limit):
Silver Dragon-Eyed Spectacles – Facewear Cosmetic
Urchin Hat – Headwear Cosmetic
Carmine Lightning Bolt Scarf – Neckwear Cosmetic
Lilac Ensemble – Outfit Cosmetic
Those rewards are available via every drop-enabled stream, but they're not the only rewards available. If you watch developer Avalanche Software's Twitch stream for 20 minutes (while your accounts are connected and enabled, of course), you'll also receive the following item:
Merlin's Cloak – Cloaks and Robes
Since individual Twitch streamers stream at different times, it's tough to offer a solid schedule for those first four items. Your best bet is to park on a drop-enabled stream for two hours (whether you actually watch is up to you).
The Avalanche Software streams are a different matter. Avalance has confirmed that they will stream at the following times:
February 7 – 8 AM PT/11 AM ET
February 10 – 8 AM PT/11 AM ET
It's possible that they will add additional streams to that schedule at some point, but your best bet is to be ready for the stream listed above in order to make sure you don't miss your drops.