News
GTA Trilogy: Definitive Edition Can't Be Definitive Without the Original Soundtracks
Grand Theft Auto: The Trilogy – The Definitive Edition promises to remaster these classic games, but without their original soundtracks, the GTA trilogy will never feel complete.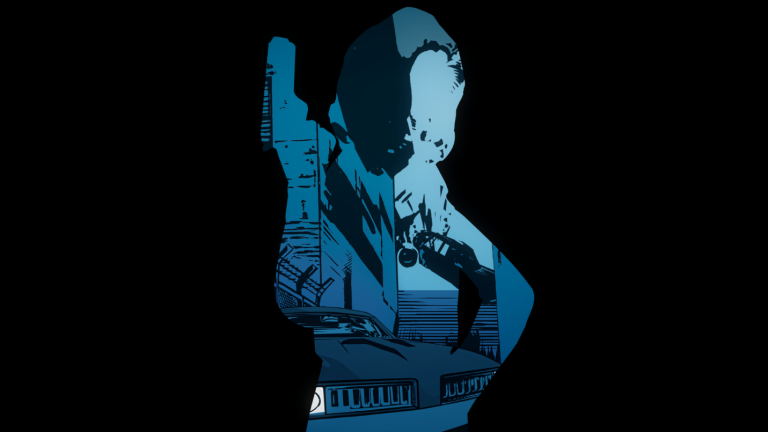 Rockstar has finally confirmed the worst kept secret in the video game industry by releasing this teaser trailer for their upcoming remasters of GTA 3, GTA: Vice City, and GTA: San Andreas that they promise are "coming soon."
According to Rockstar, these remasters "feature across-the-board upgrades" that include "graphical improvements and modern gameplay enhancements for all three titles while still maintaining the classic look and feel of the originals." Beyond that, we really don't know much about what Rockstar is officially calling Grand Theft Auto: The Trilogy – The Definitive Edition at this time.
What I do know, though, is that there is no way Rockstar can fairly call this the "definitive" edition of the GTA trilogy if these remasters don't find a way to restore their original soundtracks.
Despite being one of the biggest and most lucrative video game franchises ever, the GTA series isn't immune to the music licensing issues that make it nearly impossible to preserve a game's licensed soundtrack over a long enough period of time.
While GTA 3's soundtrack has remained mostly intact over the years (its radio stations featured far more original and unlicensed songs than its successors), GTA: Vice City and GTA: San Andreas' current soundtracks are simply a shell of their former selves. Here are just some of the iconic songs that have been removed from both games over the years via re-releases and updates:
GTA: Vice City
Michael Jackson -"Billie Jean"
Michael Jackson -"Wanna Be Startin' Somethin"
Ozzy Osbourne -"Bark At The Moon"
Kate Bush -"Wow"
Herbie Hancock – "Rock It"
Afrika Bambaataa -"Looking For The Perfect Beat"
Lionel Richie – "Running with the Night"
GTA: San Andreas
2 Pac – "I Don't Give A f*ck"
Compton's Most Wanted – "Hood Took Me Under"
NWA – "Express Yourself"
Ozzy Osbourne – "Hellraiser"
Rage Against the Machine – "Killing in the Name"
Charles Wright – "Express Yourself"
The Blackbyrds – "Rock Creek Park"
James Brown – "Funky President"
Macer & The Macks – "Soul Power '74"
James Brown – "The Payback"
The JB's – "Grunt"
Ultramagnetic MC's – "Critical Beatdown"
Fatback – "Yum Yum"
Roy Ayers – "Running Away"
The Gap Band – "You Dropped A Bomb On Me"
Tom Petty – "Running Down A Dream"
Joe Cocker – "Woman to Woman"
Black Harmony – "Don't Let It Go to Your Head"
Blood Sisters – "Ring My Bell"
While there is currently no word from Rockstar regarding whether or not these upcoming remasters will restore those songs, it's highly unlikely that the remastered soundtracks will restore any lost songs. Actually, there's a possibility that Rockstar may have to remove additional songs from the soundtracks if they were not able to renew the rights to them for these remasters. That particular possibility would be especially devastating considering that Rockstar has also confirmed that they are removing the existing versions of these games from digital platforms starting next week in preparation for the "Definitive Edition's" launch.
To be perfectly honest, though, anything short of 100% restoration of the trilogy's original soundtracks will always feel like a punch to the gut for a generation of gamers who consider those soundtracks to be as definitive to their childhoods as any album released at that time.
I know that probably sounds a little ridiculous. After all, not only did the songs on the Vice City and San Andreas soundtracks already exist but there were obviously other ways to experience them outside of the games themselves.
Besides, the GTA games weren't like Guitar Hero gamers where the licensed songs were essential to the gameplay experience, and they didn't even function like the licensed songs in a film like Goodfellas where each track was carefully selected and implemented to underscore specific scenes. With some exceptions, they just existed on fictional radio stations waiting to be heard if you so happened to flip to them at the right time whenever you were in a vehicle.
Yet, those songs were an undeniable part of the GTA experience and a big part of the reason why the GTA games felt so different from everything else out there at the time. That's especially true in the case of Vice City, which is often remembered for its soundtrack above all else. It wasn't just that the GTA teams were trying to capture specific eras (the '80s and '90s) through music but that they used music to capture that thrill of driving around when the perfect song happens to play on the radio at the perfect time.
I'll be the first to admit that there were times when I waited for the right song to play on one of GTA's radio stations before I tried to pull off a jump or start a high-speed chase, but more often than not, it really was about bowing down to the brilliance of these perfectly picked songs and the way that they underscored the thrill of experiencing these sandbox games that we could barely comprehend at the time.
GTA may draw a lot of heat both then and now for its violence and themes, but there were so many times when I was happy to simply drive around those games and listen to the radio without going on the kind of crime spree that some people associate with this series. Even the best modern open-world games sometimes struggle to provide a world that you just want to exist in without doing anything in particular, and I genuinely think the strength of those original GTA soundtracks is a big part of the reason why they excelled at offering that kind of elusive environment.
Besides, so many of those songs may have theoretically been available elsewhere, but for many young gamers at the time, the GTA soundtracks were the first place we ever properly heard them. Not only did those soundtracks help expose people to new worlds of music but there are some otherwise legendary songs on them that millions still associate with these games. I know I'll never be able to hear "Billie Jean" without thinking about nights cruising around Vice City.
If Rockstar isn't able to restore those original soundtracks (or as much of them as possible), I highly doubt it will be due to a lack of effort. Furthermore, there will still be plenty of great songs left on those soundtracks, and, it must be said, the games themselves will remain as brilliant as they ever were and will almost certainly benefit from the visual and mechanical tweaks Rockstar has planned.
At the same time, there's something to be said for the idea that you've never properly played these GTA games until you've played them with their original soundtracks intact. So long as that's the case, there is always going to be an argument that the original versions of these games are indeed the definitive editions.