News
Where Grand Theft Auto Ranks on the List of Best Selling Video Game Franchises
Over 350 million Grand Theft Auto games have been sold to date, but does that make GTA the best-selling franchise ever?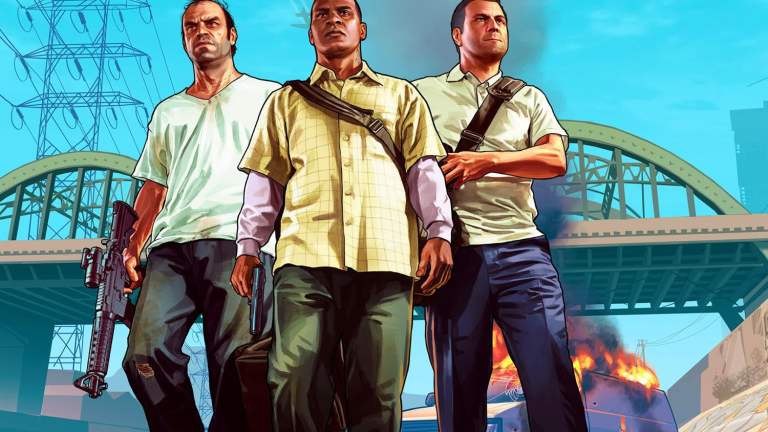 It's not exactly a secret that Grand Theft Auto is one of the best-selling video game franchises ever, but publisher Take-Two Interactive's latest reports regarding the series' lifetime sales figures confirm that it is in some truly elite company.
According to those reports, Grand Theft Auto 5 has sold over 150 million units to date. While that's an impressive enough figure in its own right, what may be even more impressive is the fact that the lifetime sales figures of the GTA franchise just crossed the 350 million units mark.
You probably don't need a lot of historical context to appreciate just how absurd those figures are, but you're not alone if those latest numbers make you wonder where GTA now ranks among the best-selling video game franchises ever.
Before we dive a bit deeper into that topic, though, you should know that it's almost impossible to get 100% accurate sales figures for any video game or video game franchise. There are some companies that do not publically disclose those figures (or at least disclose them often) and sales figures are obviously changing all of the time. That said, the gaps between many of the best-selling franchises appear to be significant enough at the moment to rule out the possibility that one series will suddenly leapfrog another in the very near future.
With all of that out of the way, it appears that GTA is now the fifth best-selling video game franchise ever (based on currently available sales reports/estimates).
Tetris (495 million units)
Call of Duty (400 million units)
Super Mario (387 million units)
Pokémon (380 million units)
Grand Theft Auto (350 million units)
FIFA (325 million units)
Wii (Series) (202 million units)
Lego (200 million units)
The Sims (200 million units)
Minecraft (200 million units)
It should also be noted that some fans still argue about whether or not "Mario" should be counted as one franchise that incorporates every game with the Mario name (meaning Mario Kart, Mario sports titles, Mario RPGs, etc.). If you consider every Mario game to be part of a single franchise, then it is, by far, the best-selling video game franchise ever. If we're just talking about Super Mario platformers, though, then Tetris takes the title.
As for GTA…well, its chances of claiming the top spot are interesting. People keep buying GTA 5 in record numbers, and that trend is likely to continue once the PS5 and Xbox Series X versions of the game are released later this year. While it's possible that GTA could overtake Pokémon in the near future based on GTA 5's continuing success, it feels more likely that GTA will continue to occupy the 5th or 6th slot on that list until GTA 6 is eventually released.
After that, though, all bets are off. While Cyberpunk 2077's launch reminded us that there's no such thing as a game that's too big to fail (or at least stumble), GTA 6 could very well one day become the best-selling video game of all time (GTA 5 currently occupies the number two spot on that particular list). If that happens, then the GTA series could indeed eventually overtake Tetris, even if the controversial "Mario franchise" sales record of roughly 805 million units realistically remains outside of its grasp.