News
Genshin Impact's Censorship Includes the Words "Taiwan" and "Hong Kong"
The incredibly popular Genshin Impact seemingly censors certain words in accordance with Chinese government policies.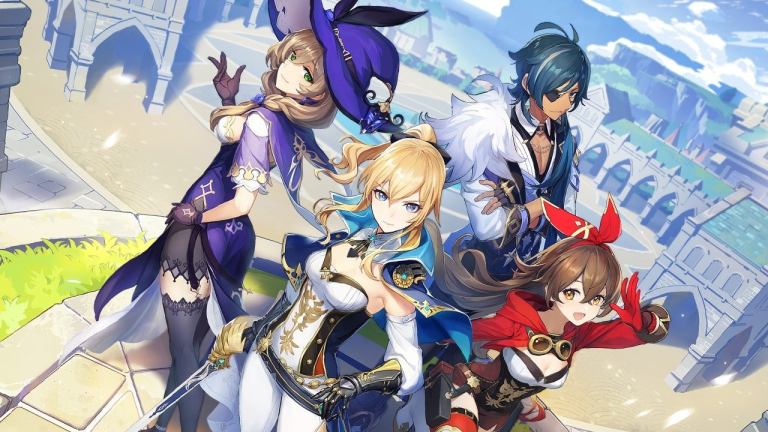 Players are reporting that Genshin Impact (one of 2020's biggest surprise hits and a runaway financial success) censors any attempt to use the words "Taiwan" and "Hong Kong" in the game's chat text system.
The full list of words and phrases that are censored in the game hasn't been revealed/discovered quite yet, but "Taiwan," "Hong Kong," and "Tibet" are among the most notable early examples. Interestingly, other users are reporting that seemingly simple words such as "enemies" are turned into asterisks whenever you try to type them in chat. That could indicate that the game's censorship system is being unintentionally aggressive at the moment.
Still, based on what we currently know, it seems likely that some of these terms are meant to be censored. As Niko Partner analyst and industry insider Daniel Ahmad explains on Twitter, Genshin Impact was developed by a Chinese game studio and is subject to certain terms that would impact the functionality of its chat system.
We've certainly seen other examples of that last point. Other popular mobile games in China feature some form of chat censorship while 2020's Devotion was seemingly removed from most digital storefronts when it was discovered that the game featured an Easter egg that mocked Chinese President Xi Jinping.
Additional reports from other mainland China-based developers confirm that such content restrictions must be adhered to, but it's even been suggested that developers outside of China could be required to (or strongly encouraged to) abide by certain content rules. For instance, the version of World of Warcraft accessible to gamers in China features several visual design differences from other versions of the game. What's not clear is how, exactly, those restrictions are imposed/encouraged as some games available in China feature certain design elements that other titles seemingly censor in compliance with the country's content rules.
Still, as a game developed by a mainland China studio, it seems likely that some of the most notable words censored in Genshin Impact (which PC Gamer notes also includes "Putin," "Hitler," "Stalin," and "Falun Gong") are intentionally being censored in accordance with the basic rules outlined in the tweet above.
It remains to be seen whether or not this news will do anything to slow down Genshin Impact's incredible rise in popularity, but as more and more China-based developers establish themselves in the gaming industry and Tencent continues to acquire (or invest in) more studios, the conversation regarding the global impact of these policies will almost certainly continue.