News
Fortnite Chapter 2 Season 4 Update Teaser Reveals Marvel Event
Fortnite's upcoming Season 4 update is all about Marvel Comics. Here's what we know so far: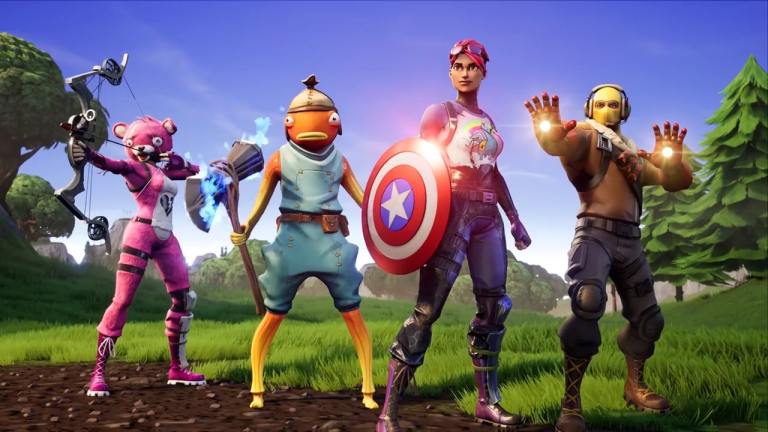 A post on the Fortnite Twitter account seemingly confirms previous rumors that the game's upcoming Chapter 2, Season 4 update will feature a tie-in with Marvel Comics.
As you can see, the above tweet isn't exactly overflowing with shocking new details. However, it does seemingly confirm that the next Fortnite update will emphasize the game's upcoming Marvel collaboration. It also verifies that the update will start on August 27. How long this update will last and what, exactly, will be included as part of this event is what remains to be seen.
Of course, Thor's presence in the background of the initial teaser strongly suggests that he'll have a big role to play in the Seasons 4 shenanigans. Our best guess is that he'll somehow be tied into the storm that gradually reduces the size of Fortnite's area of play, but again, the specifics have yet to be revealed.
However, Twitter user HYPEX (who previously leaked the upcoming marvel collaboration) says that their sources have revealed a few of the little things that will be featured in this upcoming update. For instance, it sounds like there will be comic book pages scattered throughout Fortnite's map which you'll be able to collect (likely for some kind of cosmetic unlock). Speaking of cosmetics, they also claim that there will be a Wolverine skin added to the game (as well as a "Peely" Wolverine skin variant) and that the map will be updated to feature a point of interest based on Thor.
There doesn't seem to be much more information available at this time regarding future Marvel-themed Fortnite content that will be included as part of the upcoming season, but it's worth noting that this is hardly the first time that Fortnite and Marvel have joined forces. You'll no doubt recall that Fortnite was featured in Avengers: Endgame (the highest-grossing film ever) and that Fortnite featured a memorable event around that same time that let you collect the Infinity Gauntlet and play as Thanos. Actually, part of the reason why Fortnite is such a huge moneymaker is due to Epic's successful pursuit of these crossover events.
While Fortnite fans will certainly keep this update on their radar, we imagine that much of developer Epic's attention at the moment is devoted to their ongoing war with Apple. What started as a feud over transaction fees has resulted in a battle that could very well shape the future of Fortnite and developer Epic Games. In other words, there will be no Marvel update for Fortnite fans on iOS devices.