News
How FIFA 21's Top 1000 Player Ratings Change This Year's Game
Ready to jump into FIFA 21? Here's what you need to know about the game's Top 1000 player ratings.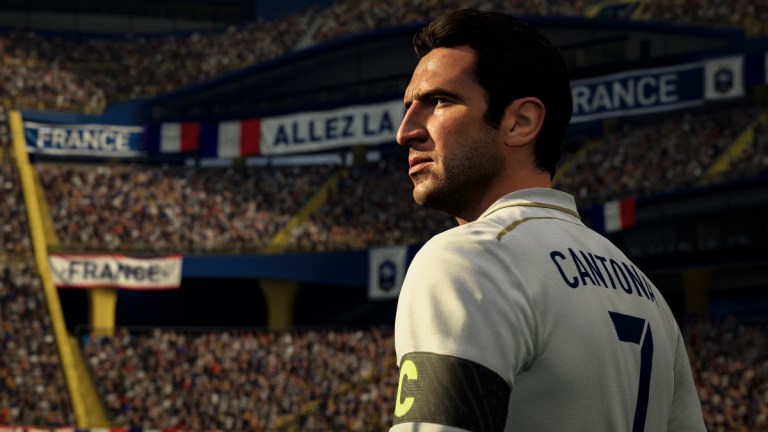 With FIFA 21 set to make its debut next week, there's much to unravel about the game before fans step onto the pitch. With traditional EA Sports norms being slightly altered because of the COVID-19 pandemic, some announcements and reveals have come with a little more flare than usual.
For example, EA traditionally celebrates its Top 100 rated players in the upcoming installment by releasing the ratings of 20 players at a time, starting at #100 and working its way down. However, this year the publisher has decided to announce the Top 1,000 players all at once to give fans from all over the globe a glimpse of how their favorite players will fare in the newest installment of the soccer series.
The Top 1,000 for FIFA 21 were decided by what EA has dubbed as the Ratings Collective, "a talent scouting network with a passion for The World's Game. From spring speed to finishing, passing accuracy to stamina, they meticulously watch what happens on the pitch to assess, judge, and evaluate players across more than 30 attributes that define a footballer's skill level."
Those fans who have already been able to jump into FIFA 21's early access period have undoubtedly found some big changes in the player ratings. Here's a quick rundown of what's new and what will feel familiar as you build out your dream team this year:
To nobody's surprise, Barcelona forward Lionel Messi and Juventus forward Cristiano Ronaldo remain the two highest rated players in FIFA for the eleventh consecutive game since FIFA 11. The 93-rated Messi remains dominant in technical skills such as dribbling (95), passing (91), vision (95), and balance (95). But the 92-rated Ronaldo has the edge in most physical traits such as pace (89), jumping (95), stamina (84), strength (78), and aggression (63).
There was some backlash from fans of the Argentinian superstar after his rating dropped by a point for the first time in four years after an underwhelming finish to his club season in Spain, where Barcelona finished second to Real Madrid in La Liga and were annihilated 8-2 by Bayern Munich in the UEFA Champions League quarterfinals. Others criticized EA for rating Messi higher than Ronaldo and Bayern Munich forward Robert Lewandowski, who some fans believe deserved the number one spot this year.
Rounding out the Top 10 players is Lewandowski, Manchester City midfielder Kevin de Bruyne, Paris-Saint Germain forward Neymar, Atletico Madrid goalkeeper Jan Oblak, Liverpool defender Virgil van Dijk, PSG forward (and cover star) Kylian Mbappe, and Liverpool forward duo Mohamed Salah and Sadio Mane. Goalkeepers Marc-Andre ter Stegen and Alisson of Liverpool and Barcelona respectively round out twelve total players honored with 90-or-higher overall ratings.
English Premier League champions Liverpool dominate this year's rankings with a total of nine players (van Dijk, Salah, Mane, Alisson, Alexander-Arnold, Roberto Firmino, Fabinho, Andrew Robertson, Jordan Henderson, and Gini Wijnaldum) in the top 100, more than any other club in the world.
One notable player that saw one of the biggest slides was Real Madrid's Eden Hazard, who was previously ranked as the fourth best player in last year's game but fell down to 22nd overall this year. The list of players previously in the Top 20 that slid down the notorious rankings also includes Antoine Griezmann, Luka Modric, and Giorgio Chiellini.
Manchester United are one of the biggest clubs to see decreases. Paul Pogba (-2), David de Gea (-3), Juan Mata (-1), and Jesse Lingard (-2) were all relegated to lower positions in the FIFA 21 ratings. But Portuguese midfielder Bruno Fernandes increased to an 87 overall (+2) after notching eight goals and seven assists and nabbing two Premier League Player of the Month awards in only 16 games with the Red Devils.
A few young players garnered a bit of popularity over the course of last season and it showed in the new ratings. Jadon Sancho (87), Erling Haaland (84), Trent-Alexander Arnold (87), and Kai Havertz (85) all saw big boosts to their ratings. English Premier League youngsters Mason Greenwood (77) and Bukayo Saka (75) were simultaneously awarded +10 boosts to their overall ratings after numerous breakout performances in the 2019-20 EPL season.
Yet, it was 20-year-old defender Marash Kumbulla of Hellas Verona who had the biggest increase, climbing +15 overall positions after 25 appearances and impressive defensive statistics. The Albanian debuts on FIFA 21 with a rating of 74.
For FIFA Ultimate Team players, ratings are everything, especially when it comes to the legends who can seriously lift a squad up to the next level. 11 new Icons are included in FIFA 21 and FUT for the first time ever, including 94-rated Ferenc Puskas, 93-rated Eric Cantona and Xavi Hernandes, 92-rated Samuel Eto'o, 91-rated Petr Cech, Philip Lahm, and Fernando Torres, among others.
Women of the game are also represented in the FIFA 21 ratings, with United States forward Megan Rapinoe (93) leading the way on that front. In fact, our USA players are featured in the Top 15 women players, including Tobin Heath, Alex Morgan, and Julie Ertz.
The full database of player ratings can be found here.
FIFA 21 is out on Oct. 9 for Xbox One, PlayStation 4, Nintendo Switch, and PC. The game will also release on Xbox Series X and PlayStation 5 this holiday.