Features
FIFA 21 Career Mode: The Big Changes That Make This Year's Soccer Sim a Winner
FIFA 21 changes the game when it comes to Career Mode. Here's how this year's edition improves the classic mode like never before.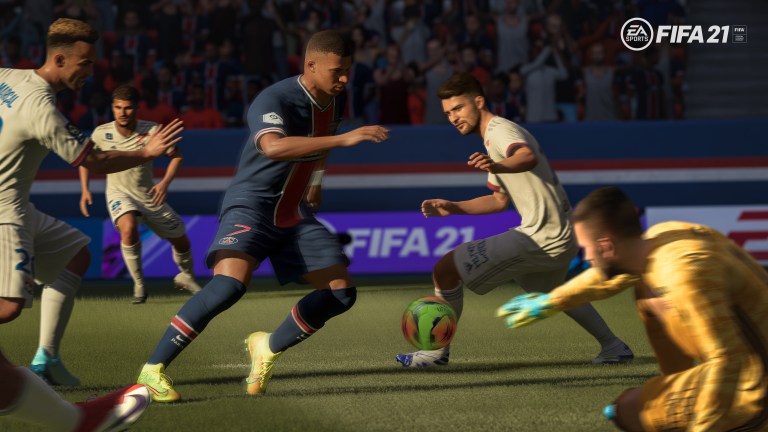 Over the years, Electronic Arts has been criticized for the lack of updates to its fabled FIFA career mode. The popular mode, which allows gamers to take control of their favorite club by creating either a manager or player from scratch to don their favorite club's crest, has generally fallen short of the real thing.
Fortunately, FIFA 21 is changing that narrative. EA has taken its biggest steps ever to improve the popular mode in this year's installment, giving fans some of the features they've long asked for.
One of the biggest additions to FIFA 21's career mode is the ability to take more control of your squad's progress over the course of a manager career. EA has long restricted just how much you could increase the ratings of your players through training sessions. Previously capped at five squad training sessions per week, players can now fully customize the training schedule in-season, allotting certain days for rest and others for sessions on the pitch. Whether players choose to sim training sessions or manually run training drills in between career matches, this may be the biggest stride in the mode this year.
Another big addition to career mode, an interactive match sim, introduces gameplay more akin to the Football Manager series, giving players the ability to take control of their team during a game like never before. In past titles, EA only let you play a match in its entirety or simulate it. While simulating matches let you skip games you didn't want to play, the results were always randomized, meaning none of your managerial moves off the pitch really had any bearing on how a simulated match played out. But with FIFA 21's interactive match sim, players can watch the match for the entire 90 minutes and jump in for crucial moments. Whether you're tied 1-1 in the 87th minute and want to go for the game-winning free kick or it's the 3rd minute and your team has just been awarded a penalty kick, FIFA 21 finally lets you take control during those match-defining plays.
Without question, this year's version of the mode offers you unprecedented control over your team's destiny. Instead of having to quit out of the mode without saving progress in order to have another shot at, say, a botched UEFA Champions League final or top-four finish to avoid a firing, EA gives you options to get around that.
Another big plus is the addition of new youngsters that you can recruit and develop. Players like Bukayo Saka, Mason Greenwood, Marash Kumbulla, and Dejan Kulusevski have all seen their stock increase based on outstanding 2019-20 seasons and are only some of the many new players that you'll be able to recruit to your team. Unfortunately, the publisher failed to generate real-life face scans of some of these players. FIFA 21 doesn't even have a realistic version Manchester United's Mason Greenwood, which is puzzling considering he's an up-and-coming Premier League footballer.
One area that still needs work is the transfer market. While fans now have more options when it comes to recruiting their favorite players, such as a loan-to-buy option for those who wish to get a player at a discounted price, there are still some quality-of-life improvements to be made, like allowing teams to include multiple players in a players-for-cash or players-for-player(s) deal. The animations of transfer deals are yet again recycled from past FIFA titles, and while I appreciate the addition of loan-to-buy deals, the lack of options in the dialogue wheels is noticeable.
Early reviews have praised EA for making FIFA 21's career mode feel like more than just a shadow of FIFA Ultimate Team. For years, players have criticized how much effort EA has put into enhancing the microtransaction-heavy FUT, while abandoning the game's classic modes. It's hard to argue against EA's approach to yearly FUT updates, of course, especially when you look at how much revenue Ultimate Team modes have brought in across all of the publisher's sports portfolio.
According to trusted games industry analyst Daniel Ahmad, EA made $1.49 billion from Ultimate Team modes in the company's 2020 fiscal year, which ended on March 31.
But we can all agree FUT's success shouldn't come at the cost of the rest of the game's modes. Hopefully, EA will stay the course and continue to provide balanced improvements across all of the modes in future installments.
FIFA 21 is out on Oct. 9 for Xbox One, PlayStation 4, and PC. The game will hit Xbox Series X/S, PlayStation 5, and Google Stadia at a later date.