News
Will GTA 6 Get a Mobile Version As a Result of the Zynga Deal?
What does Take-Two's acquisition of Zynga mean for Grand Theft Auto 6 and GTA Online?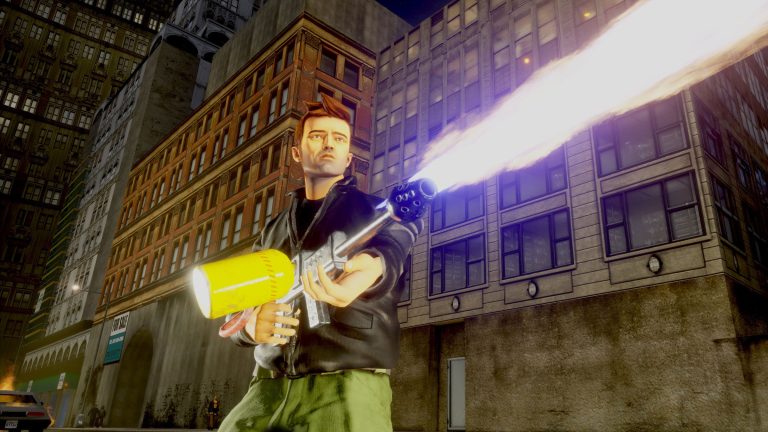 Rockstar parent company Take-Two Interactive's recent acquisition of Zynga has fans worried (or excited) that Grand Theft Auto 6 could be designed with a mobile port in mind.
For those who haven't heard, Take-Two recently announced an astonishing $12.7 billion acquisition of Zynga Inc.: a social and mobile game developer best known for casual gaming hits like FarmVille and Words with Friends.
There is obviously quite a lot to say about what seems to be the most expensive acquisition in video game history, but the first thing we should make very clear to everyone is that Zynga is essentially a money machine that wears a game developer mask. Zynga's consistent collection of relatively low-cost games generates hundreds of millions (sometimes billions) of dollars a year in revenue. Of course, much of that revenue comes from microtransactions (which is absolutely a point we'll return to in just a bit).
That being the case, it's important to realize that the motivation for this massive acquisition may largely be based on Zynga's earnings and their established spot in the mobile game marketplace (similar to how Activision has been raking in cash from their $5.9 billion acquisition of mobile game developer King in 2016). However, this quote from Take-Two CEO Strauss Zelnick given during a recent Q&A session makes it pretty clear that Take-Two full intends to allow Zynga to make mobile games based on their various properties:
"Perhaps most importantly we have the ability [with Zynga] – from both a development and a publishing point of view – to optimize the creation of new titles; new titles based on Take-Two's core intellectual property. We believe we have the best collection of console and PC intellectual property in the interactive entertainment business – and it's basically nearly entirely un-exploited from mobile and free-to-play around the world."
On top of that, Take-Two put together a presentation that included this slide that makes it pretty obvious that they intend to use Zynga to bring some of their most popular properties to mobile devices and other free-to-play platforms.
When you put all of these pieces together, it makes it easy to safely assume that Rockstar, Zynga, and every other associated party eventually intends to bring the GTA franchise (and other series) to mobile devices and other platforms in a way that they haven't necessarily tried before. The question now is, "What will that mobile GTA game look like and how will this plan impact GTA 6's development?"
So far as that goes, I can envision a few likely scenarios. The first (which is also the one I've seen more than a few people start to dread) is that GTA 6 will basically be designed as a mobile game that will also be available for PC and consoles (similar to something like Genshin Impact). While that's an equally frightening and fascinating thought, I don't think that's what Rockstar and Take-Two intend to do quite yet. Unless GTA 6 is going to be significantly less technically demanding than Red Dead Redemption 2 was, there is almost no world in which that game will live up to next-gen and PC technological standards and be playable on a mobile device. I'm sure there are multiple executives at every company involved in this deal salivating over the thought of that possibility, but we're probably not there quite yet.
However, I do think it's possible (perhaps likely) that Take-Two is interested in Zynga developing some kind of mobile version of GTA Online that will be compatible with existing versions of GTA Online (as well as whatever version of that concept launches with GTA 6).
It's not hard to imagine how lucrative a mobile version of GTA Online could be, and while it makes me somewhat sad that Take-Two is probably far more interested in the next version of GTA Online than they are GTA 6's single-player content, that at least may help ensure that Rockstar is able to craft the campaign to their liking and leave more of the mobile considerations and compromises to the GTA Online part of the package.
The one thing I'm not entirely sure about at this time is exactly how that hypothetical mobile version of GTA Online will function with GTA 6 Online. I imagine that there will be some kind of cross-progression system between the two versions, but the mobile version of GTA Online would almost certainly need to be built off a unique engine. Still, it could easily retain most of the more "important" GTA Online features (including those microtransactions that both Take-Two and Zynga love so much).
Finally, there's the possibility that Zynga and their partners will work on new mobile GTA titles from scratch. While I feel like there is an almost 100% possibility that Zynga will release mobile-exclusive GTA titles at some point, I highly doubt that they will be fully-fledged "proper" GTA titles developed with mobile platforms in mind (similar to what we saw with Grand Theft Auto: Chinatown Wars and Grand Theft Auto: Liberty City Stories). Instead, those mobile GTA titles will likely be modeled after popular mobile games like Mafia Wars (a Zynga property).
So while it's a near certainty that some version of GTA Online will come to mobile devices as a result of this acquisition, it seems highly unlikely that we'll get to play the "full GTA 6 experience" on mobile devices anytime soon (assuming we get to play any version of GTA 6 anytime soon). That being said, you really can't underestimate how far Take-Two might go in order to justify spending nearly $13 billion.