News
EGX 2020 Scheduled to Start in September
EGX organizers are hoping to be able to run the event later this year despite the spread of the coronavirus.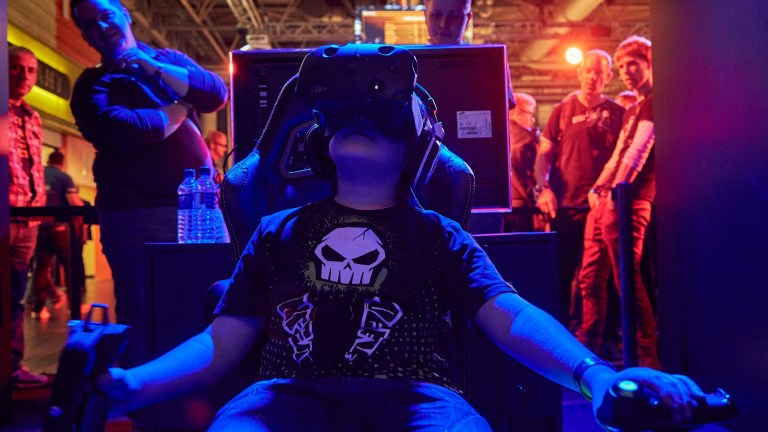 The organizers of EGX 2020 have confirmed their plans to run the event from September 17-20 at London's Excel center when they hope that the spread of the coronavirus will have been reduced enough to allow such a large gathering to take place.
"We are doing the best we can during this unprecedented time, looking to the future with hope while we work now with diligence, constantly monitoring the situation and following guidance from the UK government," says David Lilley, head of events for ReedPOP. "This is clearly a situation that will keep evolving and whilst we might not have all the answers right now, we will do all we can to keep everyone informed and updated when we do. In the meantime, we would like to take the opportunity to thank all of our exhibitors and partners who continue to be incredibly supportive of EGX during these challenging times."
The EGX organizers also stated that they are working closely with ExCeL London in order to "ensure the health and safety of our fans, visitors, and partners at EGX." They are clearly focused on ensuring this event will not put people in danger and at least seem to leave a window open for the idea that this show could still end up being delayed.
For what it's worth, EGX Rezzed 2020 is currently still scheduled to run during July, which certainly appears to be a slightly more optimistic date given current events.
Tickets for EGX are not on sale at the time of this writing, which only amplifies the question of whether or not it's feasible for this show to take place during September. If you're slightly optimistic, then we would argue that the answer is "yes." While July may prove to be too close to plan on hosting a larger gathering, September seems to be much closer to the date range for a "safe" event of this size to take place.
Then again, nothing is certain. The spread of the coronavirus is a significant even that many experts are still seemingly figuring out as it goes along. With everything from E3 to major film releases being affected by the pandemic, it's difficult to say for certain what exactly will happen in the coming months.
That being the case, it would be best to keep your eyes open for developments related to this event as the details and dates are still very much subject to change as we go along.