News
E3 2021 Live Stream and Conference Schedule: Watch Xbox, Bethesda, Nintendo, Ubisoft, and More
You can watch every single E3 2021 conference, including Xbox, Bethesda, Nintendo, Ubisoft, Take-Two, Square Enix, Capcom, and Bandai Namco, right here!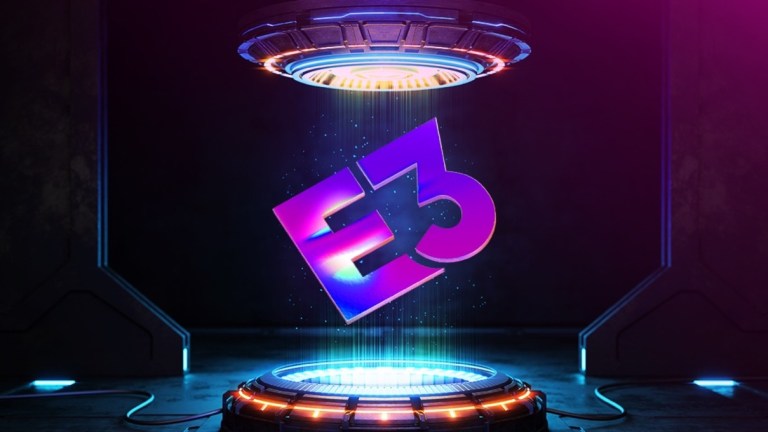 E3 is bringing the heat this year, with four days of big announcements, reveals, and trailers. Running from June 12-15, E3 2021 will feature press conferences and live streams from many of the biggest companies in gaming, including Microsoft, Nintendo, Ubisoft, WB Games, Capcom, Bandai Namco, Square Enix, and more. Needless to say, by the end of this convention, we should know what the future holds for Xbox Series X, PlayStation 5, Nintendo Switch, and PC gaming.
Unlike in past years, E3 2021 will an all-virtual event, meaning you won't have to wait in line at the Los Angeles Convention Center to experience the most highly anticipated games. You'll be able to watch everything E3 has to offer with everyone else from the comfort of your home. Best of all, this year's event is free for everyone!
The four-day digital event will be hosted by Alex "Goldenboy" Mendez, Jacki Jing and Greg Miller, and will also feature industry panel discussions as well as celebrity appearances. You can check out a list of E3 panels here.
What might we see at this year's show? We've made a few predictions regarding the big E3 2021 announcements you should expect, but the convention will undoubtedly bring some surprises, too. There are plenty of games fans are hoping to see this year: the long-rumored GTA 6 and BioShock 4, Elden Ring, Elder Scrolls VI, Hogwarts Legacy, Final Fantasy XVI, and The Legend of Zelda: Breath of the Wild 2. While some of these title might make an appearance, none are confirmed just yet.
But you will see more from the next Battlefield game, Far Cry 6, and Halo Infinite. It's likely you'll even see more from Bethesda Game Studios' long-awaited space RPG Starfield. Indeed, the Microsoft and Bethesda showcase seems to be one of the big ticket items of the show, with the potential to deliver big updates on what's coming up for the Xbox Series X. Will we learn more about Obsidian's new fantasy RPG Avowed? What about the next Fable game? Could the next Wolfenstein game be announced? Is Gears 6 in the pipeline?
Don't sleep on Take-Two Interactive's show, though. The company is set to unveil what's next for 2K Games and Rockstar Games as well as its indie label Private Division, which previously brought us The Outer Worlds.
And what would an E3 be without Nintendo closing out the show? The Big N had a massive 2020 despite releasing very few first-party exclusives for the Switch, thanks to the success of Animal Crossing: New Horizons. How does Nintendo plan to follow that up? We'll likely hear more about all the new Pokemon games in the pipeline as well as a few other secret projects (Metroid Prime 4, please). And could the Nintendo Switch Pro finally be announced?
It's time to find out!
E3 2021 Live Stream
You can watch every single E3 2021 conference and live stream below:
E3 2021 Conference Schedule
Below is a schedule of every press conference being held during E3:
Verizon: Monday, June 14 – 12:00 PM ET
Intellivision: Monday, June 14 – 12:45 PM ET
Take-Two: Monday, June 14 – 1:15 PM ET
Mythical Games: Monday, June 14 – 2:10 PM ET
Indie Showcase: Monday, June 14 – 3:00 PM ET
VENN: Monday, June 14 – 4:00 PM ET
Capcom: Monday, June 14 – 5:30 PM ET
Razer: Monday, June 14 – 6:00 PM ET

Nintendo: Tuesday, June 15 – 12:00 PM ET
Bandai Namco: Tuesday, June 15 – 5:25 PM ET
Yooreka Studio: Tuesday, June 15 – 6:30 PM ET
GameSpot Showcase: Tuesday, June 15 – 6:35 PM ET
E3 2021 Awards: Tuesday, June 15 – 7:45 PM ET
Guerilla Collective: Saturday, June 12 – 11:00 AM ET
Wholesome Direct: Saturday, June 12 – 1:00 PM ET
Ubisoft: Saturday, June 12 – 3:00 PM ET
Devolver Digital: Saturday, June 12 – 4:30 PM ET
Gearbox: Saturday, June 12 – 5:00 PM ET
GamesBeat: Saturday, June 12 – 5:45 PM ET
Upload VR Showcase: Saturday, June 12 – 6:00 PM ET

24 Entertainment: Sunday, June 13 – 12:30 PM ET
Microsoft and Bethesda: Sunday, June 13 – 1:00 PM ET
Square Enix: Sunday, June 13 – 3:15 PM ET
Warner Bros. Games' Back 4 Blood: Sunday, June 13 – 5:00 PM ET
PC Gaming Show: Sunday, June 13 – 5:30 PM ET
Future Games Show: Sunday, June 13 – 7:00 PM ET