News
Cyberpunk 2077 Vehicles Trailer Includes Keanu Reeves Motorcycle
Cyberpunk 2077's wide array of vehicles includes an incredible motorcycle manufactured by Keanu Reeves' company.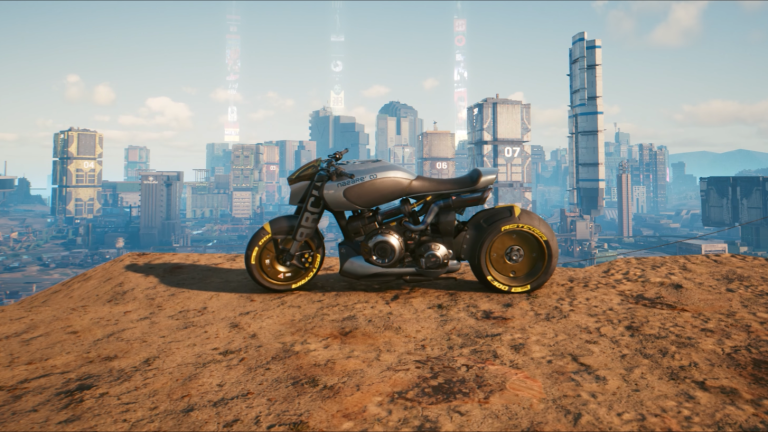 The latest Cyberpunk 2077 Night City Wire update largely focused on the game's lineup of usable vehicles, which will include a motorcycle from Keanu Reeves' real-life motorcycle manufacturing company: Arch Motorcycle Company.
As the video below explains, CD Projekt Red worked with Arch Motorcycle Company (which Reeves co-founded with Gard Hollinger) for both the audio recording of the game's motorcycles and to add one of the manufacturer's motorcycles into the game. Actually, Cyberpunk 2077 will feature a modified version of Arch's Method 143 motorcycle which has been updated to match the aesthetics of the game's futuristic universe but otherwise retains many of the features and sounds of the real-life model.
Do we have some questions about how Keanu Reeves model appears in the game when a version of one of the motorcycles that Reeves' real-life company manufactured is also in the game (and how that may imply that is, in fact, some kind of parallel Keanu Reeves universe effect)? No. No, we do not have any further questions.
Actually, today's update confirms that vehicles will play a much bigger role in Cyberpunk than we previously suspected. Yes, we probably could have guessed that the cars themselves will be beautifully rendered within the game's engine (which is absolutely true), but the variation of the in-game vehicles (from junkers to futuristic machines) is quite impressive.
Equally impressive is the fact that every car will handle and feel differently. While your choice of vehicle will absolutely be based on your stylistic preferences and role-playing desires, it also sounds like you may choose to use a certain vehicle for the purposes of how it can help you complete a mission. For instance, you can snag a larger truck if you're looking to invade a heavily fortified area. There's even a recreation of a classic Porsche in the game for those who just want to ride around in style.
For more information about the various types of Cyberpunk 2077 vehicles and how they perform, be sure to check out this extensive video breakdown:
While Cyberpunk 2077 found itself in the headlines recently over a controversy involving employee crunch, the game firmly remains one of the most anticipated titles of 2020 and a project that only feels more ambitious each time we see it.
Cyberpunk 2077 clearly has a lot of hype to live up to given the overwhelming success of The Witcher 3, but we'd go so far as to say that it may just prove to live up to much of it when it's finally released on November 19.