News
Cyberpunk 2077 Delayed to November
Cyberpunk 2077 has been delayed to November. Here's what you need to know about the new release date.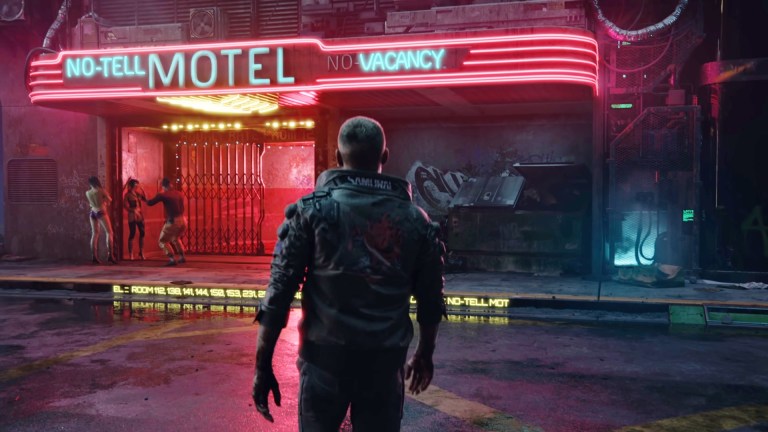 In a message to fans, developer CD Projekt Red announced that Cyberpunk 2077 has been delayed to Nov. 19. The studio made the announcement on Twitter.
"We have decided to move the launch of Cyberpunk 2077 from September 17 to November 19," wrote studio co-founder Marcin Iwinski and head of studio Adam Badowski. "Those of you who are familiar with the way we make games know that we don't ship something which is not ready. 'Ready when it's done' is not just a phrase we say because it sounds right. It's something we live by even when we know we'll take the heat for it."
The saga of Cyberpunk 2077 has been a long one. CD Projekt Red originally announced the game in 2012 and dropped the first teaser trailer in 2013. Then the studio went silent until the project resurfaced at E3 2018. A trailer at E3 2019 announced the game's original release date, April 16, 2020, before the date was pushed back to Sept. 17.
CD Projekt Red didn't cite the coronavirus pandemic and the shutdowns as factors in the latest delay. In fact, the studio said that all of the game's content has been completed and that it's come down to quality control, which also takes a considerable amount of time for an open-world game as massive and lively as Cyberpunk 2077 is touted to be.
"At the time we are writing these worlds, Cyberpunk 2077 is finished both content and gameplay-wise. The quests, the cutscenes, the skills, and items; all the adventures Night City has to offer — it's all there," Iwinski and Badowski revealed.
The devs stressed that "with such an abundance of content and complex systems interweaving with each other, we need to properly go through everything, balance game mechanics, and fix a lot of bugs. A huge world means a huge number of things to iron out and we will spend the additional time doing exactly that."
It remains to be seen how further complications in the world economy and a potential second wave of coronavirus infections could affect that November release, but we'll of course keep our fingers crossed that all goes as planned for CD Projekt Red.
Cyberpunk 2077 is coming to Xbox One, PlayStation 4, and PC as well as the Xbox Series X through the next-gen console's Smart Delivery system. The game will also release on Google Stadia, although it was announced that the cloud gaming service wouldn't get Cybepunk 2077 on day one. It's possible that the November delay could change that, though.
We'll keep you updated as we hear more!