News
Cyberpunk 2077 Developers Address Microtransaction Controversy
Will Cyberpunk 2077 have microtransactions? Developer CD Projekt Red attempts to explain this controversial topic.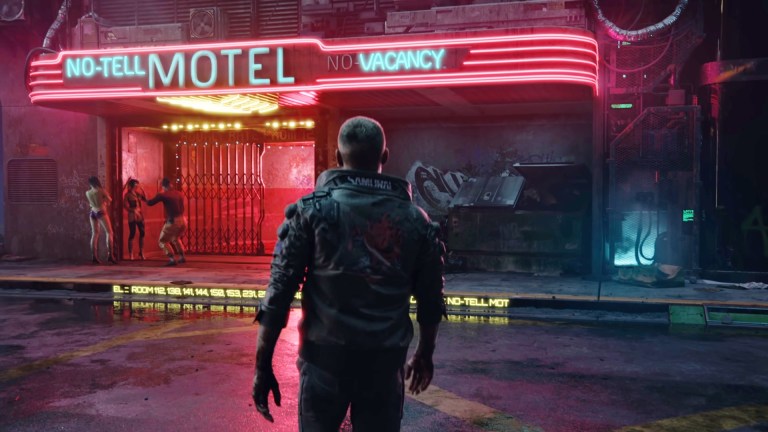 During a recent earnings call, Adam Kicinski, CEO of Cyberpunk 2077 developer CD Projekt Red, stated that the team does not intend to be "aggressive" with the game's multiplayer microtransactions.
"We're never aggressive towards our fans!" Kicinski exclaims. "We treat them fairly and we're friendly. So of course not – we won't be aggressive – but you can expect great things to be bought. The goal is to design monetization in a way that makes people happy to spend money. I'm not trying to be cynical or hide something; it's about creating a feeling of value."
That comment probably seems innocent enough in a vacuum, but they quickly upset members of the Cyberpunk 2077 community. Why? Well, the Cyberpunk 2077 team previously made a big deal out of the "fact" that the game would not feature any microtransactions. While Kicinski says that the microtransactions will not be aggressive, many are upset that they exist at all despite prior promises to the contrary.
In response to those concerns, the Cyberpunk 2077 team took to Twitter in an attempt to clarify the matter:
Is the team being honest? Well, we did some digging, and while CD Projekt Red has noted in the past that they were looking at incorporating microtransactions into the multiplayer experience, they've never been entirely clear regarding what kind of microtransactions they will implement into the multiplayer and how they may potentially affect its gameplay. Furthermore, they've downplayed concerns related to single-player microtransactions in the past by stating that they will be limited to single-player DLC expansions that will be released alongside free DLC add-ons. You may recall that the team utilized a similar structure for The Witcher 3's post-release DLC.
Miscommunication seems to be the heart of this problem. Cyberpunk 2077's multiplayer (which is still potentially a couple of years away from being released), remains something of a mystery. We know that the team is working on it, and we know that they're essentially treating it like a separate experience, but the fact that we know so little about it means that you can easily understand why fans would be confused whenever they hear CD Projekt Red refer to the single-player and multiplayer portions of Cyberpunk like entirely different games.
It's a little too early to say whether or not microtransactions in Cyberpunk 2077's multiplayer are a cause for concern, but we hope that CD Projekt Red reveals a little more about the game's multiplayer just to eliminate some of the confusion that still surrounds the concept.