News
Crysis Remaster Coming to Current-Gen Consoles and PC
Crysis, the game that changed video game graphics forever, is getting a remaster.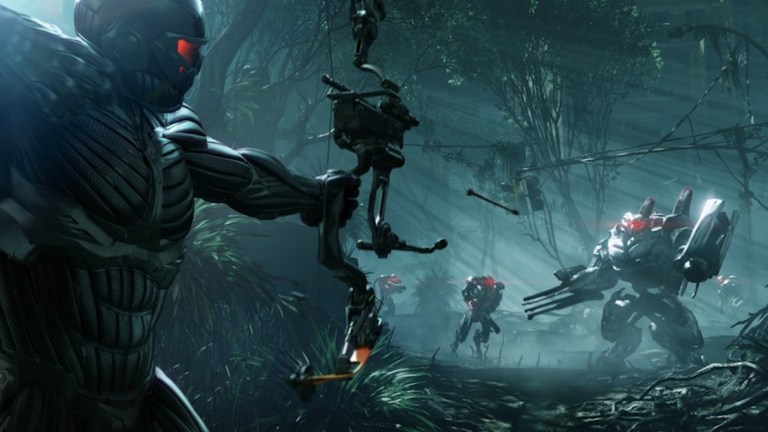 Crytek has confirmed that a remaster of Crysis is coming to PlayStation 4, Nintendo Switch, Xbox One, and PC. They've even shared a fun debut trailer that references all the demand for a remaster over the years.
Rumors of a remastered version of Crysis have been floating around for the last few weeks, but those rumors became much more interesting recently when the official Crysis website briefly appeared online and seemed to share all of the details of this upcoming remaster. Oops.
The website reveals that this remaster will include enhanced graphics that will improve the original title's textures and other core visual elements. Interestingly, it's also been suggested that this remastered version of the game could benefit from Ray Tracing technology.
Impressively, the website suggests that this remaster will bring bring "API-agnostic ray tracing" to all available platforms, including the Nintendo Switch. It's not entirely clear at this time how that will work, but we imagine that the Nintendo Switch version of the game will still suffer from somewhat reduced visual clarity in comparison to the other versions of the game.
There's no word at this time regarding any additional features the remaster may ship with. It's easy enough to assume that it will launch with all of the original game's single-player content. It's not clear at this time whether this remaster will include full multiplayer support or the original game's sandbox editor mode.
For those who don't know, Crysis was first released in 2007 as a kind of companion/spin-off of the Far Cry series. It was notable for many features including its great sci-fi atmosphere, Nanosuit abilities, and excellent action.
For the most part, though, Crysis is best remembered for its technological innovations. Crysis wasn't just one of the best looking games of its era but it remained one of the best looking games on the market for at least a few years after its release. We even listed Crysis (and the technology that powered it) as one of the biggest PC gaming technological innovations of all-time. It changed our expectations of video game graphics, and the game still looks great to this day. Some people even still use moded versions of Crysis to test their PC gaming builds.
Granted, Crysis will no longer be quite as impressive from a visual standpoint as it was back then, but the game has aged well in just about every way imaginable, and we look forward to playing it again when it is released in what seems to be the very near future.