News
Counter-Strike 2 Rumors Heat Up Ahead of Reported Release Date
Counter-Strike 2 has been talked about for about as long as Half-Life 3, though recent rumors suggest that one of those games is actually right around the corner.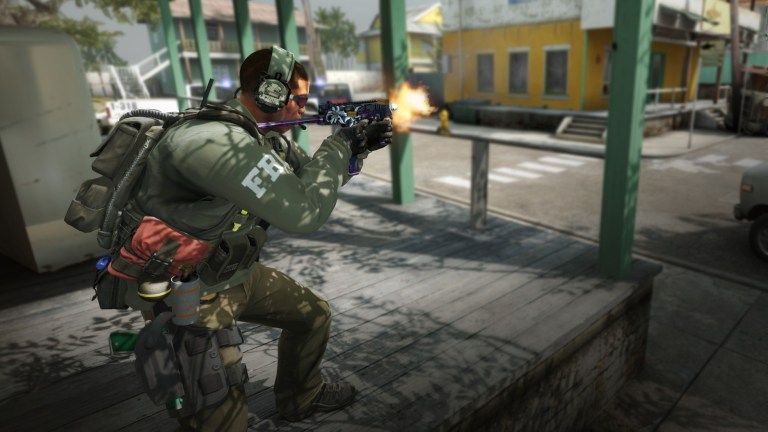 Despite being released way back in 2012 (and still suffering from numerous bugs that have yet to be fixed), Counter-Strike: Global Offensive remains Steam's most popular title. However, recent rumors suggest that Global Offensive could soon be usurped by the release of the long-awaited project simply known as Counter-Strike 2.
Rumors of a potential Counter-Strike sequel have been around for years, but those rumors heated up recently thanks to a series of discoveries by data miners and journalists. Actually, some of those investigations started back in September 2022 when the Counter-Strike: Global Offensive Twitter account's banner was changed to just "Counter-Strike." Several days ago, the banner was changed yet again to make the text yellow. These alterations stirred loose rumors, but recent (and far more substantial) developments have convinced fans that a sequel is indeed almost here.
On March 1st, Twitter user Gabe Follower 2 stead that they were combing through the latest NVIDIA drivers when they found files for the unreleased apps "csgos2.exe" and "cs2.exe." Those files presumably belonged to the game profile for Counter-Strike 2. Twitter user Aquarius corroborated this discovery when they discovered that profile in their NVIDIA Control Panel. In response to those discovered, unnamed sources purportedly contacted esports journalist Richard Lewis (arguably the most reliable source for all things Counter-Strike aide from Valve) to tell him that the game is, in his own words, "very real" and "right around the corner."
According to Lewis' sources, "Counter-Strike 2" (which is supposed to be both the working and final release title) has been in development for a while and will release in beta sometime in March or possibly as late as April 1st (make your own April Fool's Day joke if you want). Moreover, these unnamed sources claimed that an "unnamed group of players" had already tested Counter-Strike 2. Valve reportedly even flew them out to the company's Seattle headquarters to do so. Swanky.
Furthermore, Lewis' sources have assured fans the game is being overseen by the same team that has been behind Global Offensive for years. The retail release of Counter-Strike 2 will reportedly boast improvements such as a better matchmaking system, improved servers, and the use of the Source 2 engine. Since that game engine powered titles such as Half-Life: Alyx and Aperture Desk Job, we can probably expect Counter-Strike 2 to be quite the looker. Unfortunately, the development of this game might have come at the cost of Global Offensive. According to Lewis' sources, Valve treated Counter-Strike 2 as a "priority," which left the Global Offensive team without the manpower needed to fix some of those aforementioned bugs and technical issues.
While Lewis' sources illuminated many details regarding the rumored sequel, they also left some lingering questions. For instance, Lewis pointed out that the supposedly inevitable Counter-Strike 2 future leaves the fate of Counter-Strike: Global Offensive up in the air. All too often, we have seen sequels supplant the original (e.g., Blizzard ending their support of Overwatch to make room for Overwatch 2). When Valve remade DOTA 2 in Source 2 (DOTA 2 Reborn), the company initially ran the two games side by side, but eventually "merged" the two titles so that DOTA 2 Reborn became just DOTA 2. Will history repeat itself with Counter-Strike 2? Lewis' sources aren't telling.
If we take these claims at face value, then we have a lot to be excited about. A new, better-looking Counter-Strike with superior matchmaking systems that will release, at least into beta, by the end of the month? That would be quite the surprise in an already stacked year. Thankfully, it seems like we won't have to wait long to see if there's anything more to these rumors than wishful thinking and hot air.