News
Control: AWE Expansion Trailer Features the Return of Alan Wake
Alan Wake returns in Control's AWE expansion, but what role will he play in the upcoming game?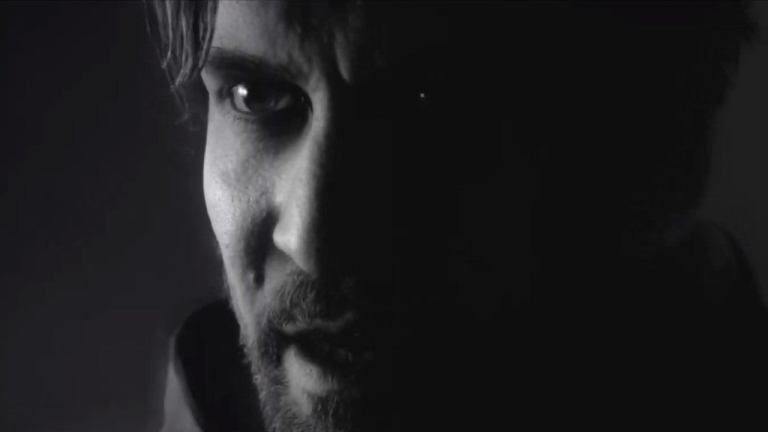 It appears that Alan Wake will finally return in Control's upcoming DLC expansion, AWE.
A new trailer for AWE is light on details, but it opens with the sound of typewriter followed by Alan Wake's voice warning us to "stay in the light." After a few cinematic flashes of some mostly industrial settings, we're treated to a few snippets of gameplay from the upcoming DLC.
While Alan Wake does not appear as a playable character during those gameplay segments, we do catch a brief glimpse of him during the trailer's closing moments. Interestingly, he's shown in black and white during that closing and in the logo for AWE. This may just be a stylistic choice, but given the nature of Control's inter-dimensional story, that black and white motif may be telling us more than you might initially think.
It will also be interesting to see whether this upcoming DLC borrows some of the gameplay ideas featured in the Alan Wake games. Namely, we're curious whether or not AWE will require you to wear down certain enemies with a flashlight before killing them.
Then again, we're working with a lot of assumptions in terms of Alan Wake's role in Control's AWE DLC and how the expansion may incorporate elements of the Alan Wake series. It seems like this is about more than just a cute way to bring back the Alan Wake character, but the ways that this DLC may combine the universes of Alan Wake and Control likely won't be revealed until you've completed the upcoming expansion.
Suffice to say, this isn't necessarily the Alan Wake sequel that fans have been begging for, but it may be as close as we get to seeing the franchise return for quite some time. After all, many (including ourselves) have praised Alan Wake for its incredible atmosphere, fantastic storytelling, and unique gameplay concepts, but most reports suggest the game was not an overwhelming sales success. If AWE proves to be a success, Remedy may be more willing to venture into those waters via a proper sequel, but again, it's a bit too early to say what this is really all about.
So far as that goes, be sure to check out this trailer for Control's AWE DLC and let us know what story theories you come up with:
While we're certainly excited for the return of Alan Wake however we can get it, we're just as excited for an excuse to dive back into the world of Control; one of our favorite games of 2019 and a glorious return to form for developer Remedy Entertainment.
Control: AWE is expected to be released for all compatible platforms on August 27.