News
Colin Kaepernick Returns To Madden After 4-Year Absence
Madden 21 added free agent quarterback Colin Kaepernick back to the yearly title for the first time since 2016.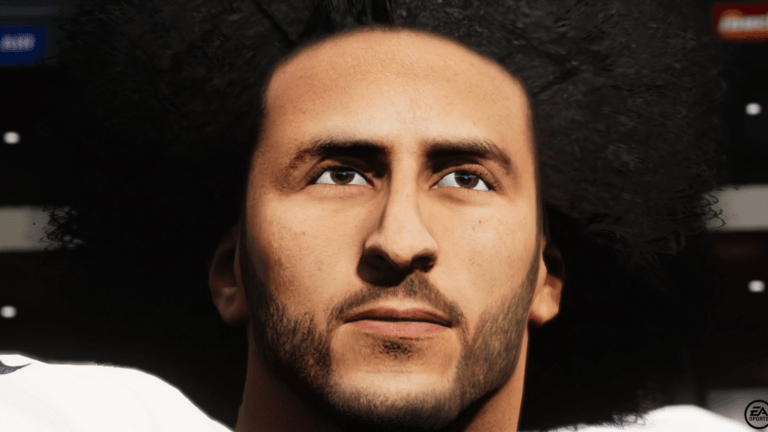 Colin Kaepernick is back. Not quite in the NFL, but the former San Francisco 49ers quarterback turned activist has returned to Madden for the first time in four years.
Referring to Kaepernick as "one of the top free agents in football and a starting-caliber quarterback," EA Sports announced his arrival in Madden NFL 21, the officially licensed NFL game, on social media. The quarterback's 2016 decision to kneel during pregame performances of the national anthem, in protest of racial injustice in the United States, effectively blackballed him from the league.
According to The Undefeated, EA Sports attributes his absence from past editions of Madden to a loss of his likeness rights in the NFL Players Association's licensing agreement with the game's publisher, due to the fact that he had become a free agent. The Undefeated reported that EA Sports reached out to Kaepernick during the summer about negotiating likeness rights with him separately.
Kaepernick's relationship with the gaming franchise has been far from mundane since his most recent appearance in Madden NFL 17. The EA Sports statement referred to "our past soundtrack mistakes," an allusion to two instances in previous Madden releases in which Kaepernick's name was removed from included songs: Mike WiLL Made-It's "Bars of Soap" in Madden NFL 18 and YG's "Big Bank" (featuring Big Sean, 2 Chainz and Nicki Minaj) in Madden NFL 19.
"Knowing that our EA SPORTS experiences are platforms for players to create, we want to make Madden NFL a place that reflects Colin's position and talent, rates him as a starting QB, and empowers our fans to express their hopes for the future of football," EA Sports said in the statement. "We've worked with Colin to make this possible, and we're excited to bring it to all of you today."
Indeed, Kaepernick's overall rating of 81 places him tied for 15th among quarterbacks in Madden NFL 21, despite not taking the field for an NFL game since the 2016 season. Now 32 years old, he boasts the same rating as Pittsburgh Steelers starter Ben Roethlisberger, a future Hall of Famer in the twilight of his career, and just ahead of the Tennessee Titans' Ryan Tannehill, who guided his team to the AFC Championship Game in January. He rates higher than the two most recent No. 1 overall NFL Draft picks, Kyler Murray of the Arizona Cardinals and Joe Burrow of the Cincinnati Bengals, rated 77 and 76 respectively.
In the 2012 season, Kaepernick led San Francisco to an NFC championship and Super Bowl appearance. A dynamic threat on the field with both his arm and legs, he guided the Niners to a 25-14 record in his 39 starts between 2012 and 2014. He also nearly led his team to a second consecutive Super Bowl, surrendering a fourth-quarter lead against the eventual champion Seattle Seahawks in the NFC Championship Game.
But San Francisco's fortunes took a downturn during his final two seasons in San Francisco. The team went 3-16 in his starts as he battled injuries and lost a 2016 preseason battle for the starting role with veteran Blaine Gabbert, ultimately returning as the starter after the 49ers lost four of their first five games. His final appearance in an NFL game came Jan. 1, 2017, in the team's regular-season finale.