Features
Call of Duty Warzone: Best Season 5 Meta Weapons and Loadouts
The best guns in Call of Duty: Warzone's Season 5 meta might seem a little familiar, but a few rising stars are set to dominate the game.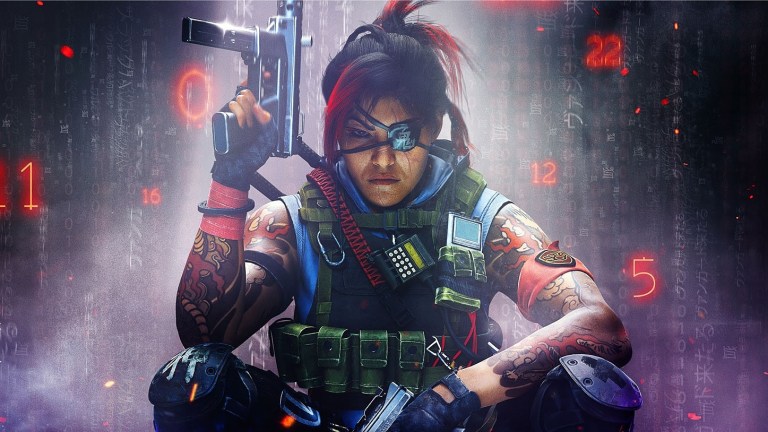 Call of Duty: Warzone is in a strange spot at the start of the game's Season 5 update. Between the lawsuits and accusations that recently rocked Activision Blizzard and many streamers suddenly deciding to "leave' the game and play more Apex Legends, the battle royale needs a big win to comfortably maintain its position near the top of the genre.
That makes it that much stranger that the Season 5 update doesn't even include notable balance updates for the game's new and existing weapons. The Warzone team has said that balance patches are coming (and Warzone recently received a mid-season update that buffed and nerfed many of the game's guns), but you're forgiven if things feel a bit familiar at the moment.
Still, as is usually the case with new Warzone seasons, it seems that an elite few weapons are already climbing their way to the top of the meta. Whether these guns will stay there when the next balance patches are finally released remains to be seen.
Call of Duty Warzone Season 5: Best Guns
Krig-6
Nearly all of the things that made the Krig-6 one of the breakout stars of Warzone's Season 4 updates help ensure that this gun will eventually find a home in the game's Season 5 meta.
What the Krig-6 lacks in pure damage output it more than makes up for with its large magazine and minor recoil. In the absence of truly dominant options, the Krig-6 shines in the current meta by virtue of its reliability.
Tec-9
Here we have another Warzone Season 5 gun that is so accurate and versatile that you probably won't notice it isn't actually that "powerful."
The Tec-9 shines so bright in close combat situations that you might find yourself "rushing" into such scenarios simply because you're going to be more comfortable in them. This gun isn't broken at the moment, but it probably will end up being a key player in what could be a more aggressive meta.
PKM
If accuracy is the most important attribute in Warzone at the moment, then the PKM has to be considered a top-tier LMG option.
The PKM isn't nearly as good of a close-range option as you'd expect an LMG to be, but its shockingly low recoil and insane firing rate help it shine in mid-to-longer range scenarios. It's hard not to feel confident with this gun in your hands.
C58
While there's a very good chance that this gun is going to get nerfed (again) in the near future, it's very hard to talk about the best guns in Warzone at the moment without giving the C58 a little love.
This gun's range is borderline absurd, and its low recoil means that you rarely have to bother to "aim" it. You'll need to pair this with a viable close-range option to get the most out of it, but it's an easy gun to love.
Swiss K31
There's a very good chance that most sniper rifles are going to survive the next round of Warzone nerfs, and if that proves to be the case, then the Swiss K31 could become one of the new meta's biggest stars.
This is just a well-balanced, reliable, and potentially powerful sniper rifle that has everything you'd want from such a gun outside of raw stopping power. It might just be a little better than the Kar98k at the moment.
EM2
The EM2 is the new assault rifle on the block, which also means that it has a pretty good chance of surviving any incoming nerfs.
That's good news for AR fans, as the EM2 is another long-range option that feels like it has the potential to simply dominate. This is an accurate weapon with respectable stopping power that could very well become one of the best overall options in the game.
Bruen MK9
The Bruen is in kind of a weird spot at the moment. It's not nearly as powerful as it used to be, and it's honestly hard to recommend it as a longer-range option over some of the guns we've previously mentioned.
So why is it on this list? Well, the Bruen remains one of the fastest guns in Warzone in terms of reload and firing speed. It's also surprisingly accurate for an LMG, which means that it's just a very good overall option for players who want a fairly reliable go-to gun in most scenarios.
M16
The M16 is sometimes overlooked by virtue of not being an assault rifle, but in the ever-changing Warzone meta, this surprising star might just become your new favorite gun.
You can usually take down long-range targets pretty quickly with this gun with nothing more than decent aim and a little luck, but the really nice thing about the M16 is how well it transitions into close-to-mid combat situations.
MP5 (Modern Warfare)
One of the MP5's best attributes is that it's pretty much exactly what you think it's going to be. This is a fast, accurate, and reliable submachine gun that works best at close range but can be effective at medium distances in a pinch.
Don't press your luck with this gun's range, and you'll likely find that it will do pretty much everything that you ask it to do.
HDR
While this gun's viability is kind of dependent on whether or not the meta ends up supporting pure snipers, the HDR happens to be nearly unrivaled in that particular category.
This gun doesn't offer a lot of room for error, but given that it has the potential to down opponents in a single shot from across the map, the upside is most certainly worth the trouble of actually having to try to aim with it.
Call of Duty Warzone Season 5: Best Loadouts and Attachments
You're going to need the right attachments to get the most out of the best Warzone Season 5 guns, so be sure to check your loadout before dropping into the zone.
Krig-6
Muzzle: Agency Suppressor
Barrel: 15″ CMV Mil-Spec
Optic: Axial Arms 3x
Rear Grip: Dropshot Wrap
Ammunition: STANAG 60 RND
Tec-9
Muzzle: Full Auto Repeater
Underbarrel: Bruiser Grip
Laser: Tiger Team Spotlight
Stock: Raider Stock
Ammunition: 48 Round
PKM
Muzzle: Monolithic Suppressor
Barrel: 26.9″ Extended Barrel
Laser: Tac Laser
Optic: VLK 3.0x Optic
Underbarrel: Snatch Grip
C58
Muzzle: Agency Suppressor
Barrel: 18.5" Task Force
Optic: Axial Arms 3x
Ammunition: STANAG 55 Rnd
Underbarrel: Field Agent Grip
Swiss K31
Muzzle: GRU Suppressor
Barrel: 24.9" Combat Recon
Optic: Royal & Kross 4x
Ammunition: 7 Round
Rear Grip: Serpent Wrap
EM2
Muzzle: Agency Suppressor
Barrel: 27.4" Ranger
Underbarrel: Field Agent Grip
Ammunition: 40 Rnd
Optic: Axial Arms 3x
Bruen MK9
Muzzle: Monolithic Suppressor
Barrel: XRX Summit
Laser: Tac Laser
Underbarrel: Commando Foregrip
Optic: VLK 3.0x
M16
Muzzle: Agency Silencer
Barrel: 15.9″ Strike Team
Optic: Axial Arms 3x
Underbarrel: Field Agent Grip
Ammunition: 45 Rnd mag
MP5 (Modern Warfare)
Muzzle: Monolithic Suppressor
Underbarrel: Commando Foregrip
Ammunition: 45 Round Mags
Laser: Tac Laser
HDR
Muzzle: Monolithic Suppressor
Barrel: 26.9″ HDR Pro
Laser: Tac Laser
Optic: Variable Scope Zoom
Magazine: 9 Round Mags