Features
Call of Duty Warzone: Best Pacific Season 2 Reloaded Guns and Loadouts
Warzone's Pacific Season 2 Reloaded update refreshes the battle royale and forces us to reconsider our picks for the best guns in the game.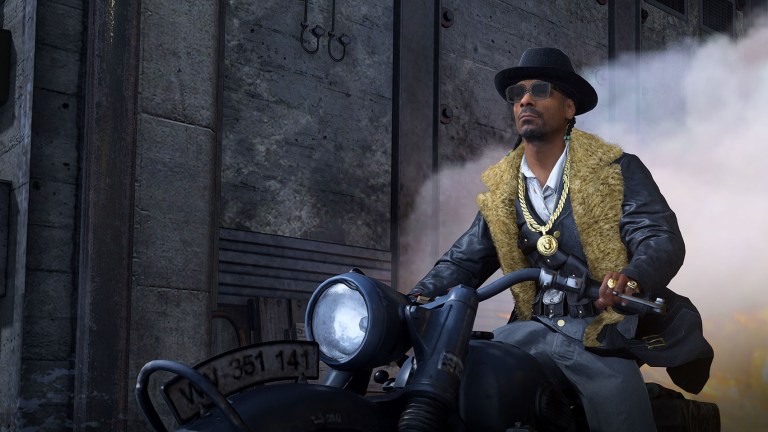 Activision Blizzard is currently under investigation following accusations of harassment, discrimination, and fostering a hostile work environment. You can read more about the investigation here.
Call of Duty: Warzone's surprising (but much-needed) Season 2 Reloaded update includes quite a few weapon additions, buffs, and nerfs that once again have players scrambling to find the absolute best guns in the game.
Just as it has been with the last few major Warzone updates, the Season 2 Reloaded patch isn't highlighted by a gun that is so overpowered that you pretty much have to use it. Instead, Warzone's arsenal currently features several weapons that are not only equally viable but are clearly designed to appeal to a variety of playstyles.
Still, it's quickly becoming clear that there is an elite collection of weapons in Warzone that are poised to dominate the game's ever-changing meta.
Call of Duty Warzone Pacific Season 2 Reloaded: Best Guns
Armaguerra 43
The new Armaguerra 43 SMG needed to be pretty powerful to stand a chance of making a name for itself in a competitive Warzone meta. While there's still some debate about exactly how good the gun actually is, it certainly seems to be one of the best overall weapons in the game at the moment.
With its absurdly high rate of fire, the Armaguerra 43 has to be considered one of the best close-range weapons in Warzone. This thing certainly suffers at greater distances, but early tests suggest that its incredibly fast TTK potential more than justifies its limited range.
Kar98k
It's quickly becoming impossible to recommend the best Warzone guns without paying respect to the Kar98k. Update after update, this long-range rifle remains one of your best overall choices.
Anyone relatively comfortable with their sniping skills will find a lot to love in this always reliable weapon. It's as good as your aim is, which means that it's almost always a favorite among veteran Warzone players looking to stay slightly away from the fray.
Bren
The recent nerf to this monster of an LMG may have cleared some room for additional meta options, but it turns out that relying on the Bren remains a perfectly viable Warzone strategy.
You may have to be a touch more accurate with this gun than you were before, but this LMG's almost nonexistent recoil and incredible TTK potential really put it in a class of its own.
Grau 5.56
Update after update, we find that consistency and versatility tend to define the Warzone meta. While some guns are so obviously overpowered that you kind of have to use them, the ones that survive the nerfs are often best described as "reliable."
That's what makes the Grau so easy to recommend. It's a solid overall gun that you can turn into something truly special with a little practice and the right loadout. Don't sleep on this one if you're looking for a new assault rifle.
Cold War AK-47
This gun's high recoil is a little too annoying for some Warzone players to deal with, but a little practice reveals that it is absolutely one of the best assault rifles in the game.
The AK's long-range and lightning-fast TTK mean that anyone who can consistently get this thing under control will find that it's more than capable of tearing through everything in its path. It's an incredible option made even better by recent nerfs to some close competition
Swiss K31
It's been difficult to recommend multiple sniper rifles in previous Warzone updates, but the Swiss K31 has been slowly climbing its way up the rankings and currently feels better than it ever has before.
This is a pure sniper rifle that leaves little room for error. However, anyone who intends to work at a distance will love its fast ADS speed and almost unrivaled accuracy.
Welgun
Some were surprised to see that the powerful Welgun managed to survive the recent round of nerfs, but that update ultimately solidified this gun's status as one of the best SMGs in the game.
Due in large part to recent changes made to the MP40, the Welgun stands as one of the most reliable overall SMG options at a variety of ranges. It definitely works best in close-range scenarios, but you may be surprised by what this gun can get away with.
XM4
I imagine this will be a controversial pick, but the XM4 remains one of those Warzone weapons that are easy to recommend to everyone regardless of their playstyle and preferences.
There's something to be said about an assault rifle in Warzone that feels viable in the vast majority of situations, and that's what the XM4 offers. It's not a world-beater, but it is often as powerful as you need it to be.
Owen Gun
The Owen Gun has been a sleeper hit for quite some time, and recent changes to some of Warzone's other guns have only solidified its status as one of the game's best overall options.
This powerful weapon's massive magazine allows you to pour out ridiculous amounts of damage without having to worry so much about trivial things like reloading. If you manage to get the drop on someone with this in hand, you've probably already won.
Automaton
It's easy to overlook the Automaton in favor of SMG, LMG, and AR alternatives, but I'm telling you right now that this might be one of the better overall weapons in Warzone at the moment.
This incredibly accurate gun's generous recoil makes it shockingly easy to stay on target and make the most out of this gun's high rate of fire. Once you get used to the Automaton, it's hard to go back to anything else.
Call of Duty Warzone Pacific Season 2 Reloaded: Best Loadouts and Attachments
Warzone Pacific Season 2 Reloaded: Best Armaguerra 43 Loadout
Muzzle: Recoil Booster
Barrel: Botti 570mm Precisione
Optic: Slate Reflector
Stock: Inherito SA Folding
Underbarrel: Mark VI Skeletal
Magazine: 9mm 60 Round Mags
Ammunition: Lengthened
Rear Grip: Polymer Grip
Warzone Pacific Season 2 Reloaded: Best Kar98k Loadout
Muzzle: Monolithic Suppressor
Barrel: Singuard Custom 27.6:
Laser: Tac Laser
Optic: Sniper Scope
Stock: FTAC Sport Comb
Underbarrel: Bipod
Rear Grip: Stippled Grip Tape
Warzone Pacific Season 2 Reloaded: Best Bren Loadout
Muzzle: MX Silencer
Barrel: Queen's 705mm Royal
Optic: SVT-40 PU Scope 3-6x
Stock: Queen's Model 11 BH
Underbarrel: m1941 Hand Stop
Magazine: 6.5 Sakura 40 Round Mags
Ammo Type: Lengthened
Rear Grip: Polymer Grip
Warzone Pacific Season 2 Reloaded: Best Grau 5.56 Loadout
Muzzle: Monolithic Suppressor
Barrel: Tempus 26.4″ Archangel
Laser: Tac Laser
Optic: VLK 3.0x Optic
Stock: FSS Blackjack
Underbarrel: Commando Foregrip
Magazine: 60 Round Mag
Rear Grip: Cronen Sniper Elite
Warzone Pacific Season 2 Reloaded: Best Cold War AK-47 Loadout
Muzzle: GRU Suppressor
Barrel: 20" Spetsnaz RPK Barrel
Optic: Axial Arms 3x
Underbarrel: Spetsnaz Grip
Ammunition: 45 Round
Warzone Pacific Season 2 Reloaded: Best Swiss K31 Loadout
Muzzle: Sound Moderator
Barrel: 24.9″ Combat Recon
Laser: SWAT 5mw Laser Sight
Stock: SAS Combat Stock
Rear Grip: Serpent Wrap
Warzone Pacific Season 2 Reloaded: Best Welgun Loadout
Optic: Slate Reflector
Muzzle: Recoil Booster
Barrel: 320mm SA Shrouded
Stock: Removed Stock
Underbarrel: Mark VI Skeletal
Magazine: 9mm 64 Round Mags
Ammo Type: Hollow Point
Rear Grip: Fabric Grip
Warzone Pacific Season 2 Reloaded: Best XM4 Loadout
Muzzle: Agency Suppressor
Barrel: 12.5″ Task Force
Optic: Axial Arms 3x
Underbarrel: Field Agent Grip
Magazine: 45 Round
Warzone Pacific Season 2 Reloaded: Best Owen Gun Loadout
Muzzle: Recoil Booster
Optic: M38/Slate 2.5x Custom
Stock: Removed Stock
Rear Grip: Polymer Grip
Magazine: 8mm Kurz 60 Round Drums
Ammunition: Hollow Point
Underbarrel: M1941 Hand Stop
Warzone Pacific Season 2 Reloaded: Best Automaton Loadout
Muzzle: MX Silencer
Barrel: ZAC 600 BFA
Optic: M38/Slate 2.5x Custom
Underbarrel: Carver Foregrip
Stock: Anastasia Padded
Magazine: 6.5mm Sakura 75 Round Drums
Ammunition: Lengthened
Rear Grip: Polymer Grip