News
Call of Duty: Cold War Alpha Start Time – When Does the Alpha Start?
The Call of Duty Black Ops: Cold War open alpha will give players a taste of what the new shooter has to offer. Here's when the alpha starts.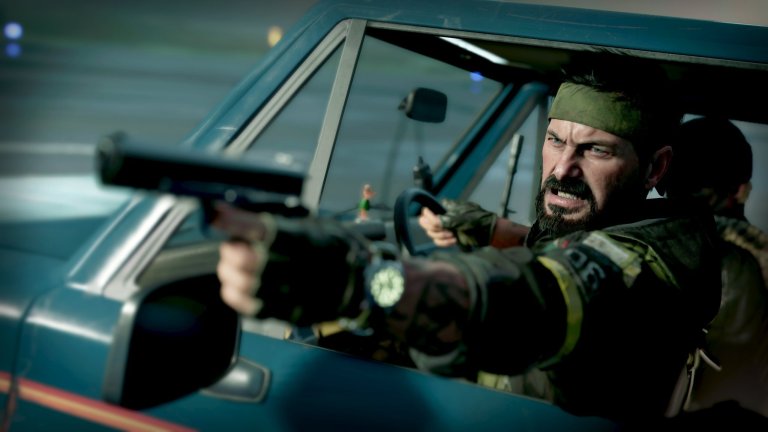 Activision will give Call of Duty fans their first taste of Black Ops: Cold War during the game's free open alpha. Set to be held from Sept. 18-20, the alpha will allow players to try out three classic Call of Duty multiplayer modes — Team Deathmatch, Domination, and Kill Confirmed — as well as a new mode called Combined Arms: Domination, a "12v12, vehicle-inclusive twist on traditional Domination, set in larger maps compared to the game's traditional 6v6 play spaces." Expect to be able to play across five new maps in the game in locations such as Miami and Moscow.
Those interested in participating in the open alpha can download it now on PlayStation 4. If you're wondering what the actual start time for the Cold War open alpha is, servers will go live at 10 am PT/1 pm ET, according to Activision. You'll then have a whole weekend to enjoy a slice of what the game's multiplayer has to offer.
The open alpha is happening exclusively on the PS4, which means that Xbox One and PC players will have to wait a bit longer to finally get their hands on Cold War. Fortunately, a longer beta period in October will follow the open alpha. Like the alpha, the beta will begin on Oct. 8 exclusively on the PS4. In order to access the early access beta on Oct. 8-9 on the PS4, you'll need to pre-order the game on the PS4 or PS5. The PS4 open beta will begin on Oct. 10. The Xbox and PC early access betas will be open to those who pre-order the game on those platforms on Oct. 15-16. Everyone else get access to the open beta on Oct. 17-19.
The game, which is being developed by Treyarch and Raven Software, will also feature a single-player campaign and a co-op Zombies mode. Cold War will allow players to bring all of their progress and items from the Modern Warfare version of the Warzone battle royale mode to the Cold War version of Warzone. Players will be able to continue playing Warzone through Modern Warfare when the new game launches as well.
While the game will be available on next-gen consoles, Call of Duty fans will have to buy the Cross-Gen Bundle on PS4 or XBO to upgrade to the PS5 and XSX versions when they launch. That bundle will cost $70, making Cold War the latest cross-gen game to not allow players to upgrade to next-gen for free.
Pre-order bonuses will allow players to "instantly unlock digital rewards, including Black Ops Operator Frank Woods for play in Call of Duty: Warzone and Call of Duty: Modern Warfare now, and receive early access to the Call of Duty: Black Ops Cold War Multiplayer Open Beta. Open Beta dates to be announced soon."
Call of Duty Black Ops: Cold War will be out Nov. 13 for PlayStation 4, Xbox One, and PC. The game will also release on Xbox Series X and PlayStation 5 later this year. You can pre-order the game here.
Stay tuned for more on Call of Duty Black Ops: Cold War coverage.