News
Bright Memory: Infinite Showcases Xbox Series X Incredible Power
Bright Memory: Infinite gives us an early look at what the Xbox SEries X is capable of.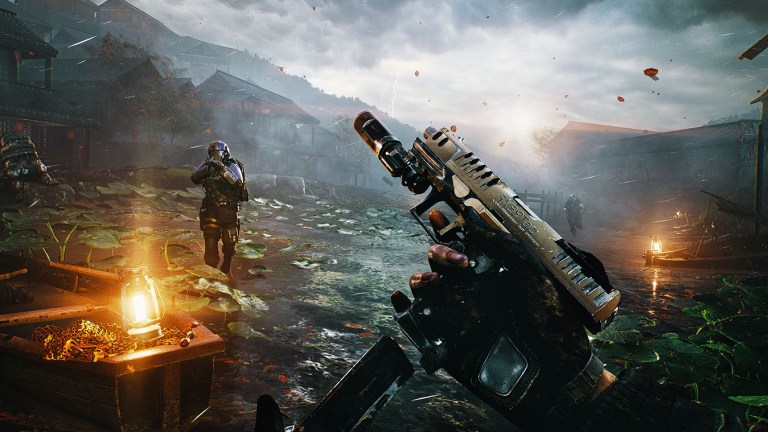 First-person shooter Bright Memory: Infinite managed to steal the show during yesterday's Xbox Series X showcase thanks to its frantic action, wonderful graphics, and the story of its one-man development team.
"I am so excited to have the chance to announce to the world that my indie game Bright Memory: Infinite will officially be released on the Xbox Series X once development is complete," says Bright Memory: Infinite developer Zeng Xiancheng via a recent blog post. "It is very humbling to witness the advent of Microsoft's next-generation console and what it can do."
Bright Memory is described as a "sprawling, futuristic metropolis in the year 2036." It stars a character named Shelia who is part of the mysterious Supernatural Science Research Organization. Said organization has access to high-end futuristic weaponry, which is quite handy considering that Shelia must do battle with samurai who seem to have traveled through time for…um…reasons.
The story seems fun enough, but its Bright Memory's visuals and lighting fast gameplay that is really catching everyone's attention. Based on what we've seen so far, it appears that Bright Memory's combat combines melee weapons, guns, and various gadgets that let you quickly navigate the environment. The result is a lightning-fast form of action that immediately brings names like Devil May Cry to mind.
Interestingly, developer Zeng Xiancheng suggests that this combat system will be designed in such a way that allows you to combine various skills in order to form your own combat style. It doesn't seem like there is necessarily one path forward but rather that you'll need to adjust to the needs of each conflict in order to proceed.
As for those visuals, Bright Memory's graphics really are some of the most impressive we've seen from a next-generation title at this early stage. If this project's debut trailer is to be believed, then Bright Memory bombastic visual design elements complemented by some truly great lighting and stunning environmental details. Xiancheng says that most of the game's visuals are only possible thanks to the Xbox Series X' DirectX Raytracing technology, and based on what we've seen from modern RTX games on PC, this may just be a preview of what studios will eventually be able to do with this technology.
Of course, that's part of what makes Bright Memory so impressive. Not only does it look great, but it's a great looking game developed for the Xbox Series X by a single developer. We speculated that the Xbox Series X architecture may make it more accessible than the PS5, and this may be an early example of how easy (relatively speaking) it will be to develop next-gen titles for Microsoft's console.
Bright Memory: Infinite is expected to be released by the end of 2020 for the Xbox Series X.