News
Giveaway: Win an Animal Crossing Pin Set from Penny Arcade!
We're giving away five licensed Animal Crossing pin sets from Penny Arcade! Check this post out to see how to enter our giveaway.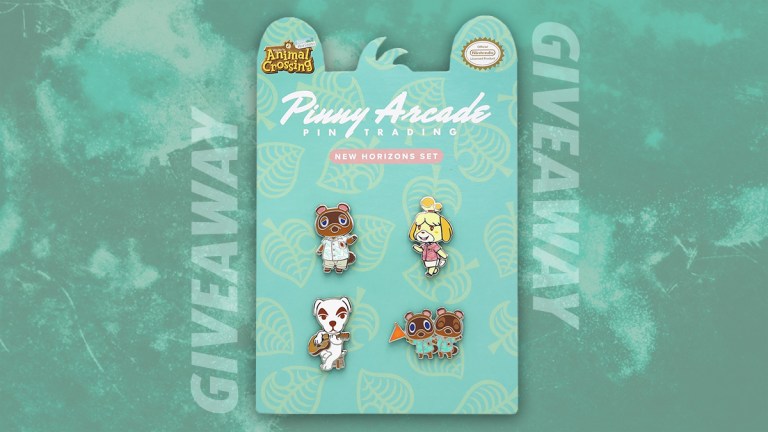 Animal Crossing: New Horizons took the world by storm when it launched to critical acclaim earlier this year and quickly earned the adoration of millions of fans. We absolutely loved this cute life simulator that lets you build a community on your very own island as well as visit your friends on their own island getaway.
"For me, New Horizons is the most fully-realized, most well-rounded iteration in the franchise's history," our reviewer wrote about the game in March. "Beyond a few minor gripes about the controls (aiming accurately when fishing is challenging in a bad way), it's a hard game to fault. The game sets out to do and be an addictive, cloyingly cute leisure loop, and that's exactly what it is."
Since then, we've continued to explore our islands, recruiting the very best villagers, collecting the best furniture, and searching for the greatest QR codes. Now, we're taking the next step and giving you even more of that Animal Crossing goodness. This time around, we're partnering with Penny Arcade to give away five (5) officially licensed Animal Crossing pin sets to five lucky winners!
"A deserted island isn't so bad with friends like these," reads the description of the pins and we couldn't agree more. Every pin set features four pins: Tom Nook, Isabelle, KK Slider, and Timmy & Tommy!
Check out these pins out for yourself: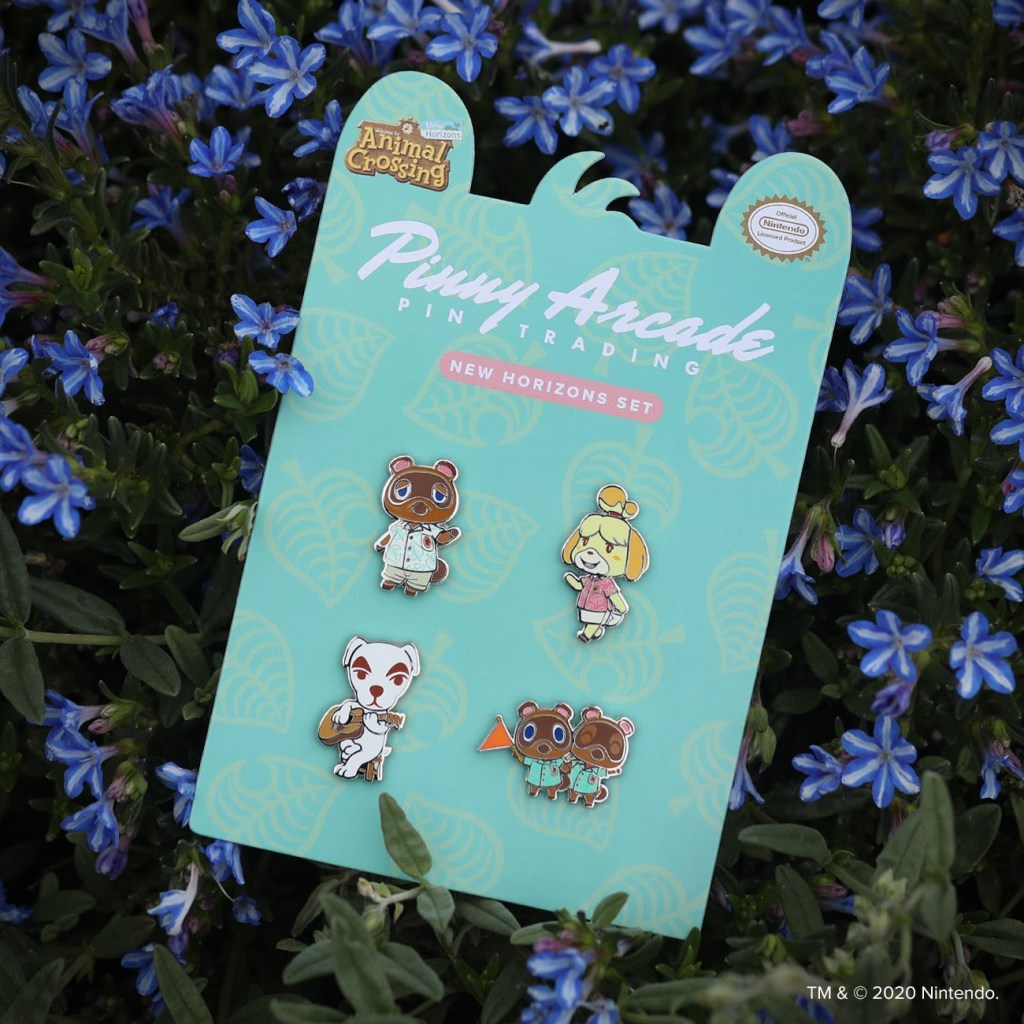 These pins are on sale now for $30, but if you enter our Animal Crossing pin giveaway, you might be one of the lucky villagers to win a set for free!
To enter for a chance to win an Animal Crossing pin set, simply:
That's it! Entries will be accepted until July 13. Five (5) lucky winners will be chosen and then notified via Twitter direct message (leave your DM's open)! The winner must reply to the direct message within 48 hours with shipping information in order to accept the prize, otherwise, another winner will be chosen. Good luck, and pay off your debts to Tom Nook ASAP!