News
Alienware Reveals Protoype Handheld Gaming PC
Alienware wants to build a Nintendo Switch for PC gaming, but is that really possible?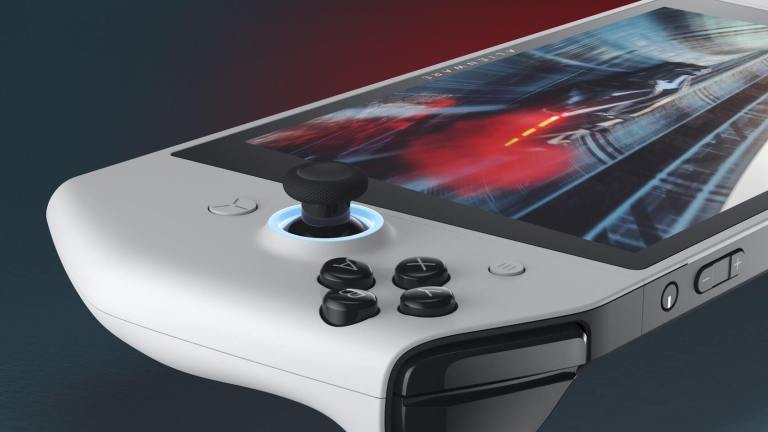 Alienware has revealed a prototype for a handheld PC gaming device that resembles a Nintendo Switch.
No, seriously…this thing is basically a Nintendo Switch. Dubbed the Concept UFO, this handheld machine features a centralized screen flanked by controllers that can be removed and used independently or as part of a gamepad. It even has a kickstand and can be hooked up to external displays for when you don't want to utilize its handheld capabilities. 
Unlike the Nintendo Switch, though, the UFO is designed to play Windows PC games. That probably sounds a bit fantastical, and, to be fair, it kind of is. Alienware is going out of their way to remind people that this whole concept is indeed just that. This is not something they plan on putting into production anytime soon, and there are clearly still some logistical hurdles to overcome in terms of the UFO's design. 
Still, some outlets did get to play a prototype build of the UFO, and the results were surprisingly successful. With its 10th-gen Intel Core processor and various wireless features, the UFO is surprisingly powerful and versatile for such a small device. It also benefits from a lovely 1920×1200 screen that is capable of displaying many modern titles at a respectable resolution while in handheld mode.
Alienware and Dell may be quick to throw cold water on the idea of this thing hitting store shelves anytime soon, but it was also noted that this particular design is really just one of several similar concepts. It's honestly not that outlandish of a technological concept, but we imagine finding the right price point for such a device, properly cooling it, and getting it to work with non-native video game storefronts are all significant challenges. 
Until you can get your hands on a UFO of your very own, be sure to check out our guide to building your own gaming PC in anticipation of some of the year's best upcoming PC titles. 
Matthew Byrd is a staff writer for Den of Geek. He spends most of his days trying to pitch deep-dive analytical pieces about Killer Klowns From Outer Space to an increasingly perturbed series of editors. You can read more of his work here or find him on Twitter at @SilverTuna014.