News
Are Abandoned and Blue Box's Hasan Kahraman Actually Hiding Hideo Kojima's Silent Hill?
Is Blue Box Game Studios' PS5 game, Abandoned, secretly a new Silent Hill game from Hideo Kojima? Here's what we know.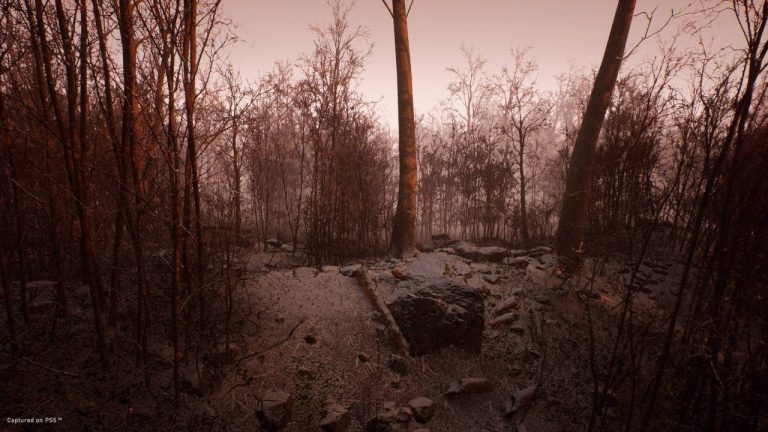 How about we end the week with a very entertaining video game conspiracy theory? According to a group of gamer sleuths on Reddit and ResetEra forums, a recently announced indie game coming exclusively to the PS5 called Abandoned may secretly be a new Silent Hill game from none other than auteur Hideo Kojima.
The theory is gathering so much steam online that even Bloomberg's Jason Schreier, arguably gaming's foremost investigative journalist, was almost 100% convinced the conspiracy was true at one point (although he's no longer sure). There's also a whole subreddit now dedicated to "The Blue Box Conspiracy," where you can follow and post your latest finding in a strange sort of ARG.
So, what exactly is happening here? Rumors of a connection to a secret Silent Hill game and Hideo Kojima have followed Abandoned since it was first teased last April. The game is being developed by Blue Box Game Studios, a relatively unknown indie developer from the Netherlands with a history of little-known mobile titles and Kickstarter campaigns, including for a paranormal investigation game called Rewind, which has never released despite being "backed by a private investor," according to the studio.
Abandoned's first trailer, which teases a survival horror shooter experience set in the woods, quickly caught the attention of Silent Hill fans who felt the the promo was reminiscent of the cryptic 2012 announcement for "The Phantom Pain," a game developed by "Moby Dick Game Studios," which was later revealed to be a marketing ploy for Hideo Kojima's Metal Gear Solid V: The Phantom Pain. Kojima famously disguised himself in a mask, pretending to be Moby Dick's heavily bandaged leader, Joakim Mogren, in early promos for the game before revealing the truth at GDC 2013.
To some gamers, history seems to be repeating itself, down to Abandoned's elusive director Hasan Kahraman, whose name some are pointing to as an obvious reference to Hideo Kojima since the developers have the same initials. (Joakim Mogren's first name was an anagram for Kojima, too.)
An unknown studio with hardly any web or social presence or much history, a mysterious designer, and a horror game that seems to cover some of the same material as the Silent Hill series, including "religious nuts" and cults as well as a lost protagonist with no memory of how they landed in their current predicament. What does that all spell?
"We received several emails regarding the Hideo Kojima rumor. We have no association with Hideo Kojima nor do we claim to have any association nor was it our intention to claim such a statement," said Blue Box in a statement addressing the rumors. "We are a small group of developers working on a passionate title we wanted to work on for a long time. We have been assisting other studios in the past with their projects and we wanted to work on our very first big project."
But that's not enough for the most dedicated of internet sleuths who are hellbent on finding any and every tie between Abandoned and a new Silent Hill game. And Blue Box's official Twitter handle hasn't helped dispel the rumors, either.
Earlier this week, Blue Box posted a tweet that sparked a whole new batch of rumors on conspiracy Reddit: "Guess the name: Abandoned = (First letter S, Last letter L). Reveal closing in…"
The studio is clearly talking about Silent Hill, right? Well, Blue Box said, whoops, that was an accidental reference to the beloved Konami series.
"We wanted to set things straight. We have no relations with Konami. Silent Hill is owned by Konami. We do not have any relations with Hideo Kojima. It was never our intention to tease the name as Silent Hill. We sincerely apologize for this."
The most eagle-eyed of sleuths have dug up other coincidences. For example, the initials of Blue Box are "BB," one of the main elements of Kojima's Death Stranding. Meanwhile, Kojima recently posted a photograph of himself holding a blue box on Instagram.
According to IGN, if you translate Hideo from Japanese to Turkish on Google translate, you get "Kahraman." IGN also points out other connections, such as the fact that Blue Box's YouTube channel banner is a set of hills.
There are few things working against the Silent Hill theory, though. For one thing, Kojima had a big falling out with Konami during the development of Metal Gear Solid V that resulted in the developer leaving the publisher after 29 years in 2015. The breakup was so bad that Konami even took Kojima's name off of the box art for MGSV. Before Kojima left Konami, he was set to develop a horror game called Silent Hills, but without the auteur to make it, the publisher canceled that project, too. Konami hasn't touched the Silent Hill series since. Unless Kojima and Konami have made peace since 2015, it's unlikely that they would collaborate on a new game.
The other damning bit of evidence that Abandoned is actually its own product with nothing to do with Silent Hill is an IGN interview with Kahraman himself.
"It wasn't fun but it did make me laugh," Kahraman told IGN about dealing with the Kojima rumors. "At first I was receiving messages from people telling me that they've been watching me and that I (As Kojima) used some marketing tricks to promote his next game. I didn't know what they meant until I Googled it."
This again would seem proof enough that Kahraman is a real person with his own game, and that this is all just a freak coincidence, right? Unless IGN is in on Kojima's scheme…
In fact, one of Kojima's biggest champions in the press, The Game Awards and Summer Game Fest creator Geoff Keighley, also recently posted a video claiming to be in contact with Kahraman about collaborating on a game reveal. Whether another wild coincidence or proof that this is Kojima up to his old tricks, this is what seemed to initially convince Schreier that Abandoned wasn't what it claimed to be:
Whatever Abandoned truly is, it seems the truth will come out on Tuesday, June 22, according to the editor of Dutch games outlet Gamer.nl, who posted the following details on ResetEra after "getting off the phone with the founder of Blue Box":
"Tuesday the 22th june [sic] the trailer-app on PS5 will launch. There wont be gameplay from the game there on that day, but it will be explained how the app works and what people can expect, and also some more info about the technical aspects of the game (whatever that means, we'll see)," wrote the reporter about an app going live on the PlayStation Network next week to promote the game. "On the same day, there will be an announcement with Geoff Keighley (on his social media channels) that has to do with the game and/or app. Kahraman once again told me he had nothing to do with Kojima. He says it doesnt matter what he says or does, people won't believe it anyway."
It sounds like we'll get some answers soon enough. We'll keep you posted as we hear more.