News
Death Stranding's Norman Reedus Teases New Project with Hideo Kojima
Norman Reedus and Hideo Kojima may work together again, and fans are already dreaming of Silent Hills.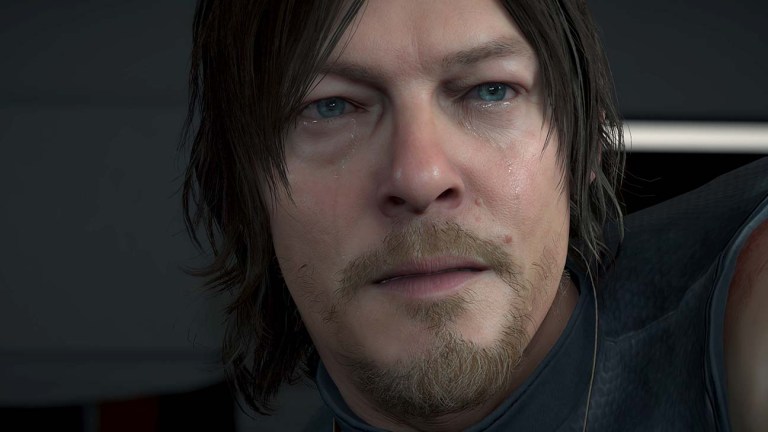 Norman Reedus has stoked the fires of online speculation by confirming that he's talking with Death Stranding creator Hideo Kojima about a new project.
In an interview with Wired, Reedus was asked about his involvement with Death Stranding and his relationship with Hideo Kojima. Reedus noted that "We did Death Stranding which was a huge hit, and we're in talks to do other stuff."
Since it's almost impossible to cover this story without diving into the buzz surrounding Silent Hills, let's talk about the long lost survival horror sequel that almost was. As many of you will no doubt remember, Reedus was originally supposed to work with Kojima on the Silent Hills project, a sequel Konami hoped would revitalize its legendary horror franchise until it was canceled a few months later.
After Silent Hills was revealed in the brilliant P.T. demo, it became one of the most talked-about titles in gaming. The buzz didn't die down when Konami canceled Silent Hills and ended its relationship with Hideo Kojima during the development of Metal Gear Solid V: The Phantom Pain. Even Reedus vaguely referenced Silent Hills as a "different game" he was working on with Kojima during that Wired interview.
You can watch the full interview below:
If your tin foil hat is on tight, we can tell you why Reedus' statement comes at an interesting time. Rumors have been floating around recently that Kojima Productions will soon announce its next project. While that is all but confirmed, a looser series of speculative statements suggest that Kojima Productions' next title could not only be a horror game but may actually be a revived version of Silent Hills.
Don't get your hopes up for a Silent Hill game from the new Kojima Productions, though. For one thing, Konami still controls the rights to Silent Hill and, as we said, Kojima and Konami aren't exactly holding hands at the mall these days.
Of course, it's always possible that Reedus could star in a new Kojima Productions' title that is a horror game but may not involve the Silent Hill license. Then again, some other possibilities do exist.
For instance, it's been noted in the past that Kojima is interested in exploring different kinds of projects. Specifically, he's expressed his desire for Kojima Productions to expand into films. Considering that Reedus described the ongoing talks between him and Kojima as being in relation to "other stuff," there's the possibility that the two could collaborate on a movie.
Given that Kojima has also expressed his interest in a hypothetical Death Stranding sequel, we suppose Reedus could also be referencing that project. We think that's less likely, though. It seems way too soon for a Death Stranding sequel, since it was just released last year, and Reedus' admittedly vague wording at least hints at something different.
Regardless, we're always interested in seeing what Kojima does next, and it certainly seems he and Reedus are forming a kind of Scorcese/DeNiro relationship.