News
WWE Wrestling Somehow Deemed "Essential" Business in Florida
On what planet is WWE wrestling considered an "essential business?" Planet Florida, it appears!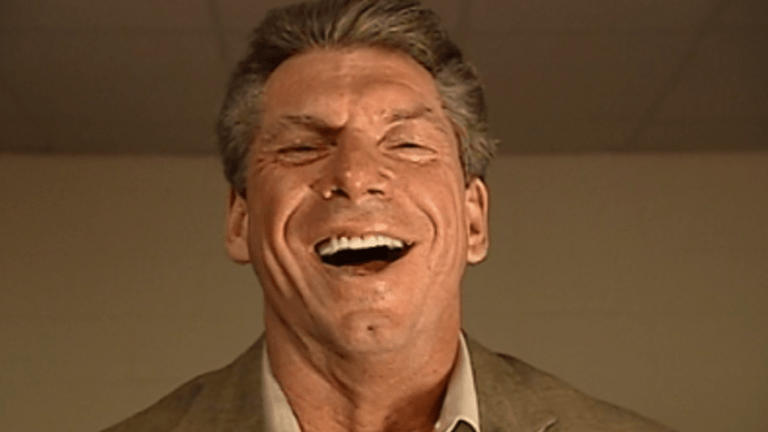 WWE was cleared to resume live programming from its Performance Center in Orlando, Fla. last week, paving the way for last night's episode of RAW to air live as well as Wednesday's NXT and Friday's SmackDown.
But how, you might ask?
Florida has shut down everything except for non-essential business, as has been the case in most areas around the United States. But in Florida, Governor Ron DeSantis has declared that WWE is an essential business.
Seriously. This isn't a joke.
In a briefing this week, Orange County mayor Jerry Demings was asked how WWE was deemed essential during the coronavirus outbreak.
"I think initially there was a review that was done and they were not initially deemed as an essential business," he said. "With some conversation with the Governor's office regarding the Governor's order, they were deemed an essential business. And so, therefore, they were allowed to remain open."
Let me translate that for you … Vince McMahon called DeSantis, and because they're cronies, WWE was allowed to remain open. Because nowhere on planet earth is pro wrestling "essential."
Not to get overly political, but DeSantis is a big Donald Trump guy. He loves to talk about how great the President is and how much of a hoax anything is that's against the president. Linda McMahon was formerly part of Trump's cabinet, but she left her position last year to head up a pro-Trump super PAC for his re-election.
Not to mention that Vince McMahon and Trump have a notorious friendship. Yeah … I'm sure all of that had nothing to do with DeSantis suddenly believing that the WWE and pro wrestling were an "essential" business.
The other question, of course, is whether or not WWE competitor AEW is considered essential business? They have several episodes taped in advance, but if they need to tape again, will they be allowed to tape in Florida?
Dave Meltzer of the Wrestling Observer noted over the weekend in his members-only audio that WWE had concerns about their television contracts with NBC and FOX, which called for a minimum of 49 live episodes every year.
WWE released a statement to ESPN over the weekend where they talked … well, you can read it.
"We believe it is now more important than ever to provide people with a diversion from these hard times," it read. ""We are producing content on a closed set with only essential personnel in attendance following appropriate guidelines while taking additional precautions to ensure the health and wellness of our performers and staff. As a brand that has been woven into the fabric of society, WWE and its Superstars bring families together and deliver a sense of hope, determination and perseverance."
Wow … "woven into the fabric of society." Imagine thinking that highly of yourself?
Oh, and here's another thing … WWE confirmed that an on-screen performer tested positive for coronavirus. But, they claim the performer caught it from "medical personnel" and did not transmit it to any other talents.
Demings seems none too happy that WWE is allowed to continue its tapings.
"In terms of the specifics associated with the wrestling personality who tested positive, I don't know any of the details of that obviously because of HIPAA laws," he said. "But, that's like a little family. A small family of professional athletes that wrestle. And, if one of my family members tested positive in my house, that would be concerning to me. We would have to make some provisions in our house to make sure that the rest of us not get infected. So, I would assume that, from a business perspective, the WWE is doing that type of analysis of its own family."