News
Will The Undertaker Retire From WWE After Wrestlemania 36
The Undertaker had a great match with AJ Styles at WrestleMania 36. Is this the year that Undertaker finally retires from the WWE?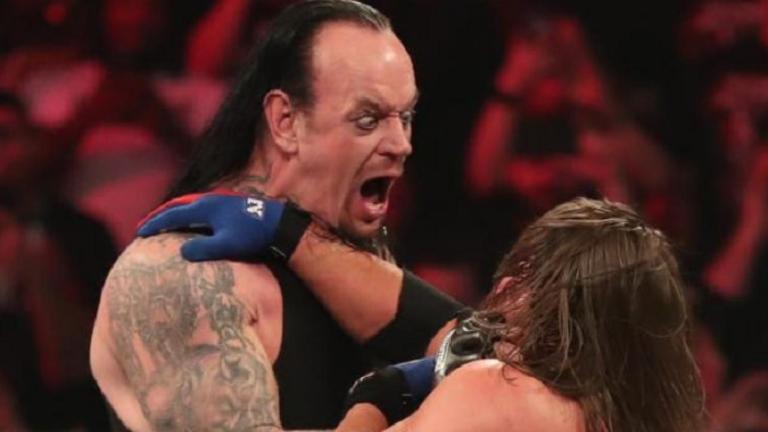 He's teased it a couple of times, but could WrestleMania 36 have been the last ride for the Undertaker?
Undertaker, who is now 55 years old, has had good matches and he's had bad matches over the last few years. His swan song could have come around the same time he retired Shawn Michaels in 2010, but here we are 10 years later and Undertaker has still had some memorable WrestleMania matches with Triple H, CM Punk, and Brock Lesnar.
His match at WrestleMania 33 against Roman Reigns closed the show, and that felt like it was the top of the mountain and the end of the road for 'Taker. Following the match, which Reigns won, Undertaker laid his hat and gloves in the middle of the ring and walked to the back. Almost everyone thought that was the last we'd see of the Dead Man.
One year later, though, Undertaker beat John Cena in an impromptu three-minute match at WrestleMania 34. Last year at WrestleMania 35, Undertaker didn't even have a match. He appeared on RAW the next night and attacked Elias, but he was left off the WrestleMania card, however he still took some big payday matches to appear at the often-criticized Saudi Arabia shows.
One of those Saudi matches was against Goldberg, and the match was arguably one of the worst of Undertaker's career. At that point – and the horrid match was probably more Goldberg's fault than it was Undertaker's, especially because Goldberg suffered a concussion early in the bout — it was speculated by critics if Undertaker should ever wrestle again. He's on record saying he didn't want to become a parody of himself, and it looked like that was the road he was headed down.
But after the Goldberg match he tagged with Reigns to beat Drew McIntyre and Shane McMahon, and it was good. Fast forward a few months and he attacked A.J. Styles in Saudi Arabia, setting up a match at WrestleMania 36 this year.
The match, of course, was supposed to be in front of 70,000 people in Tampa, Florida. Instead, it was in front of no one in an orchestrated graveyard as part of a "Boneyard match." The match took the cinematic approach that Matt Hardy made famous with the Total Deletion matches back in 2016.
And, it was awesome.
Undertaker wasn't exposed as a 55-year-old, beat-up wrestler who has had 23 surgeries. They were able to shoot around the limitations and put on a fun brawl in the backwoods that told a good story. And Undertaker won.
The match has again sparked debate about whether or not this will be it for the Undertaker. If he wants to go out on a high note, there might not be a higher one than this. Undertaker-Goldberg didn't work because both guys had serious limitations, but Undertaker could be able to work a standard wrestling match if he was put in there with someone who can carry him.
How many of those guys are on the roster?
If he does decide to come back for one more, there are a few candidates who could carry him to a good wrestling match. It's tricky, though, because it has to be someone near the top of the card so it feels like a worthy match. Daniel Bryan, Styles, Kevin Owens, Seth Rollins, Drew McIntyre, or Samoa Joe stand out as potential fits.
My guess is that he's not done. He'd rather go out putting someone over in a match that is as good as possible. Honestly, the Reigns match from WrestleMania 33 should have been the match he went out on. I'm not sure there is a bigger moment for him to retire, putting over one of the top babyfaces in the company in the main event of a WrestleMania.