Features
Is MJF Ready for the AEW World Title?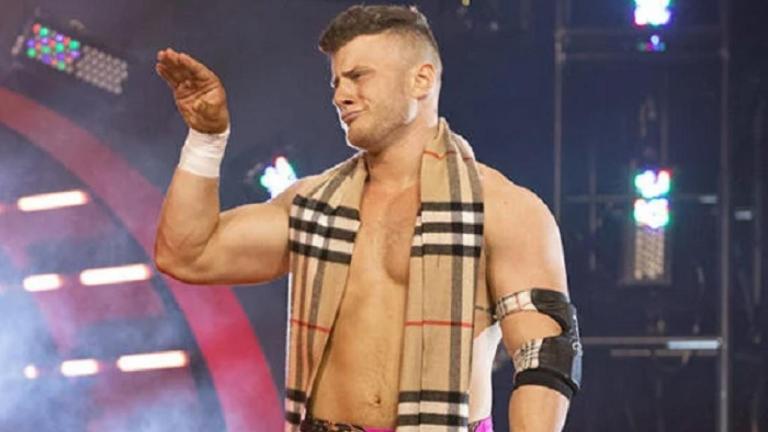 Since its inception last year, AEW has been a company that relies on records on and statistics. It's an analytical approach to wrestling that has made Tony Khan's promotion stand out against WWE, whose booking often feels directionless and without any continuity.
But AEW finds itself falling into the same traps as WWE sometimes.
MJF is set to challenge Jon Moxley at the All Out pay-per-view next month. MJF is a future star, there's no doubt, but AEW has done little to get him ready for a main-event push. Again, in a company where wins and losses matter, and where there are rankings and supposedly a strict system to who gets title shots and who doesn't, MJF's record just doesn't seem worth of a world title match.
Sure, he hasn't been pinned or submitted, but let's look at who he's faced.
Since March, MJF's singles victories on AEW television include victories over Lee Johnson, Marko Stunt, Jungle Boy, Billy Gunn and Griff Garrison. That's worthy of a top-five ranking and an AEW World Title match?
Hardly.
MJF beat Cody at Revolution this past February and he beat Adam Page on an episode of Dynamite last November, but those two huge victories feel like ages ago.
MJF may very well be ready for this spot. That's not the argument. The point is that AEW should have done more on television to get MJF ready for this spot. All Out is one of AEW's two big pay-per-views, and it might be their biggest on the calendar. MJF needed to get wins over some more prominent members of the roster in order to feel like he's in a proper position as the No. 1 challenger to the AEW World Title.
Perhaps a more recent win over Adam Page, who is currently in a tag-team anyway. He could have beaten Cody again, if they worked a non-title match, or even Dustin Rhodes, Luchasaurus, Matt Hardy, Pentagon or Fenix. Anyone who has been positioned in a higher spot on the card, but AEW didn't do that.
Squash matches over a couple of no-names and wins over Billy Gunn, Mark Stunt and Jungle Boy hardly feels like the road to a World Title match.
Hopefully this doesn't become a trend for AEW, whose booking is supposed to be strict and disciplined. WWE will start and stop storylines without any reason or explanation, and AEW has begun to do similar things. Allie dropped the Bunny character and joined QT Marshall without any explanation. Brandi Rhodes has flipped between heel and babyface more times than Big Show, and now it feels like AEW is booking on the fly, shoving MJF into a World Title match without getting him there on television.