News
Undertaker: The Last Ride Documentary Trailer and Release Date
Undertaker: The Last Ride will focus on WWE's legendary superstar in the waning years of his incredible career.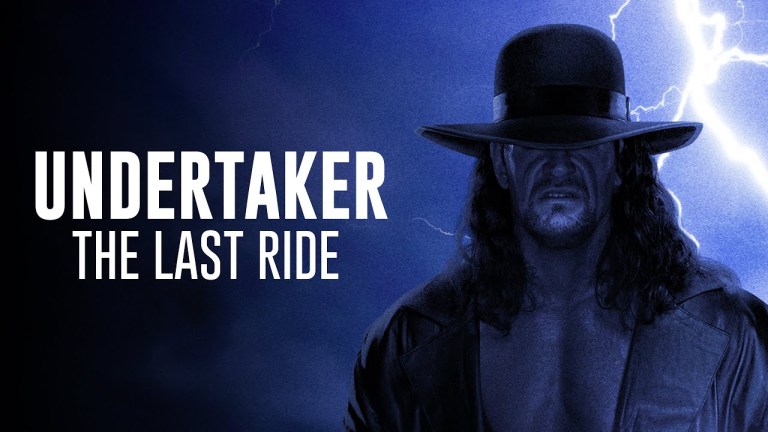 Mark Callaway's career as the Undertaker has mostly been a three-part saga. For the first third, he was more than a little limited in the ring, but had an aura, gimmick, and writing that made him the star of a sideshow act. In the second third, he was truly hitting his stride and finally caught up to his top guy status by having years of fantastic matches. Then he started slowing down and only appeared sporadically, which was fine for a few years, but then it became obvious that he was too worn down from time and his many battles in the ring.
WrestleMania 36 had Undertaker ride off with dignity as the pre-taped setup of the show allowed him to face AJ Styles in a Boneyard Match. It was less of a wrestling match and more of a lengthy fight scene you'd see in a straight-to-DVD B-movie, but it was able to work around his age-based weaknesses. Defeating AJ, Undertaker has an out to finally say his goodbye to wrestling.
The question is: should he?
That appears to be the million dollar question in Undertaker: The Last Ride, debuting this Sunday on the WWE Network. This documentary miniseries takes a look at the last three years of the Undertaker's career, which began with a major WrestleMania main event loss that appeared to be his high-profile farewell…only for him to return several times over and cheapen the moment.
What makes this series such a big deal is how Callaway is acting out of character here. WWE has always been very protective of the Undertaker gimmick to the point that they didn't want him or Kane giving a heartfelt message on TV the night after Owen Hart died. Now here he is, being as real as someone can be in a WWE-owned documentary.
Around 10 years ago Undertaker, his knees starting to deteriorate, moved away from being a full-time wrestler. He still had plenty of gas as the ultimate challenge of WrestleMania. He was the keeper of the Streak. That lasted until WrestleMania XXX, when he finally lost to Brock Lesnar. After a series of matches against Brock at various PPVs, Undertaker showed up occasionally, usually to have some kind of big WrestleMania match against the likes of Bray Wyatt and Shane McMahon.
WrestleMania 33 had a main event of Undertaker vs. Roman Reigns. There was no title on the line. At most, it was a war over who got to call the ring their "yard" as a catchphrase. In what was an ugly bout, the over-the-hill Undertaker lost to Roman and said his goodbyes by leaving pieces of his gear in the ring as he walked up the ramp.
WrestleMania 34 was partially built on John Cena calling out the Undertaker for what was, on paper, the biggest possible match for WWE to put together. While Undertaker did show up, he handily defeated Cena in an absolute squash match that lasted under three minutes.
Soon after, WWE started making deals with Saudi Arabia and Australia to have PPVs there that featured big names in usually unimportant bouts. Much money was spent bringing in Undertaker to have a Casket Match with Rusev, a singles match with Triple H, and a tag match of Undertaker and Kane vs. Triple H and Shawn Michaels. That latter match was a disaster and the fact that Michaels came out of retirement for it put a bad taste in many a fan's mouth.
Trouble hit its apex in July of 2019, as Undertaker faced Bill Goldberg in Saudi Arabia at Super ShowDown. What would have been a dream match 20 years earlier was a sloppy mess of concussions and lack of cohesion under the exhausting sun. Undertaker had a couple of matches afterwards, but the writing was on the wall. If he were not leaving soon, his final matches would overshadow his legendary run.
Hopefully the highs of WrestleMania 36 will allow Undertaker to rest in peace.
Undertaker: The Last Ride will air after WWE Money in the Bank. It will run for five episodes.