Sponsored
Topps Project 2020: How Pop Art Changed Sports Cards
A primer on the best selling Topps Project 2020 artists and hottest cards to date.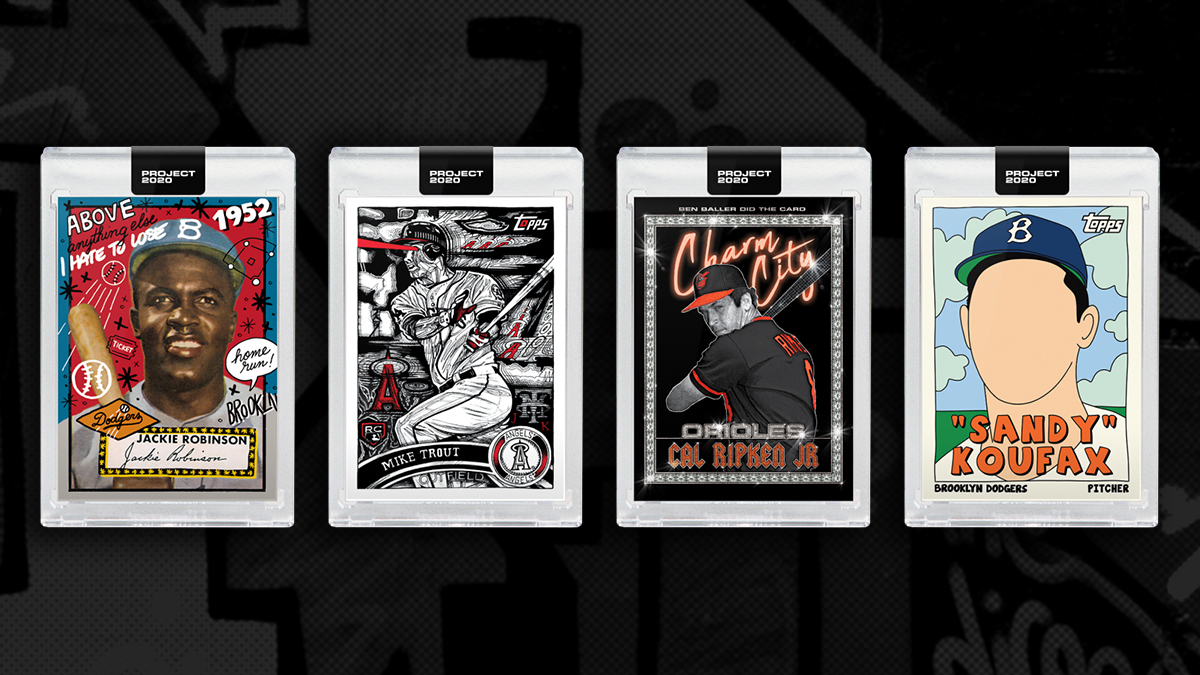 Presented by: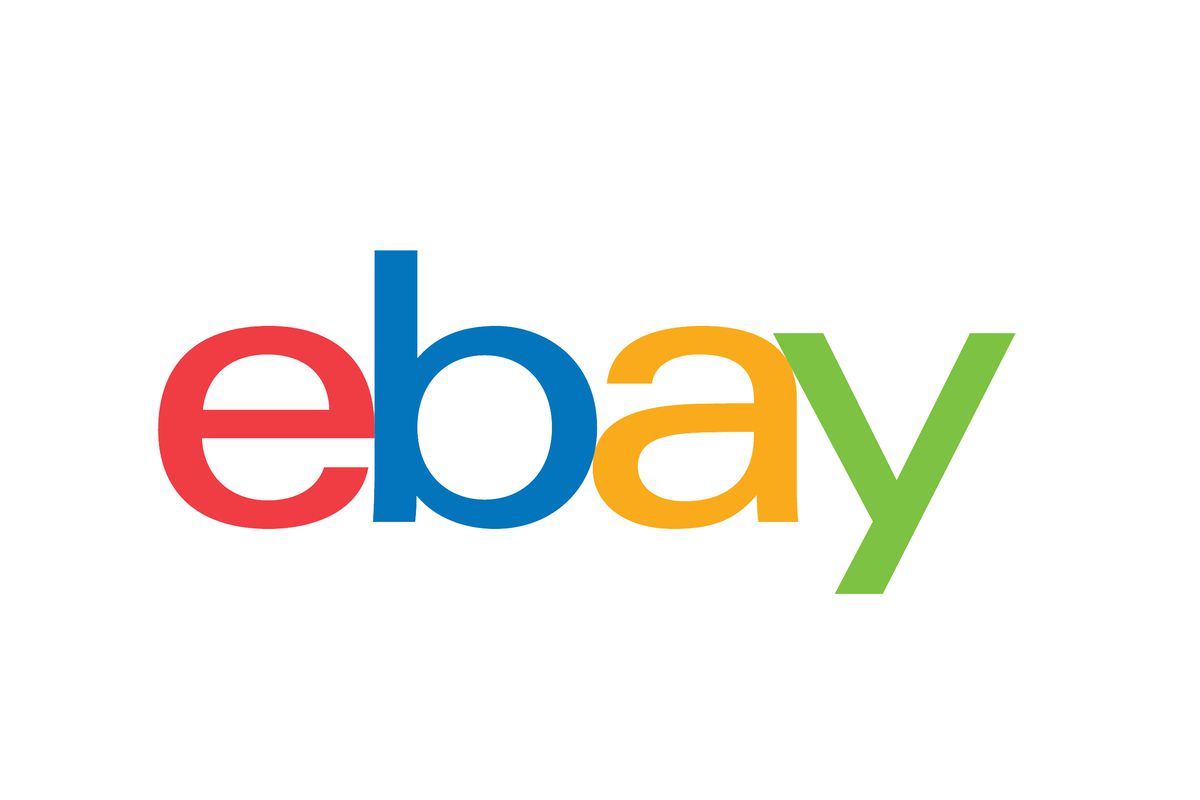 With a new decade approaching, Topps unveiled grand plans for an ambitious and unconventional series of baseball cards called Topps Project 2020, a one-of-a-kind trading card event that combined contemporary art and iconic baseball cards.
The concept is simple enough: 20 artists are reimagining 20 iconic baseball rookie cards—Griffey, Mays, Robinson, Koufax, and Clemente, to name only a few—for a complete set of 400 cards to be released over the course of 2020. Each artist brings a unique flavor to the mix. Ben Baller added bling to the Ichiro 2001. King Saladeen was inspired by New York street art when he crafted his 1992 Derek Jeter card. Fucci is going faceless. And JK5 has Mike Trout shooting lasers out of his eyes, in case you had any doubt that the Angels outfielder wasn't Superman.
To market the project, the trading card manufacturer lined up year-long promotional events and ballpark exclusives to coincide with the Major League Baseball season. Then the pandemic struck and the company was forced to ease into a virtual-only rollout of Topps Project 2020.
The stunted publicity tour was a curveball, but all other metrics point to Topps Project 2020 being the company's breakout MVP during a season in which no baseball, to date, is being played. Even the MVP metaphor falls short of capturing how enthusiastic the company, card collectors, and newcomers to the sports hobby are about Topps Project 2020. "We've never seen anything like it before at Topps," Topps Global Director of E-commerce Jeff Heckman tells Den of Geek. He calls the event "a landmark" for the company even though they're only halfway through releasing the full set.
The print runs have wildly varied due to the project's print-on-demand release structure (which we'll explain in more detail below). Thanks in part to a secondary market that swelled as awareness grew, the project peaked with Keith Shore's Ken Griffey Jr. card, currently the highest print run at 99,177. At a single card price of $19.99… you do the math. The series has been a massive financial windfall for Topps. Beckman tells us the price point was a risk, but they felt people would respond to a premium product. So far, Topps Project 2020 has widely outpaced their own internal expectations. "We're extremely excited about the success of Project 2020," he says.
Through our ongoing partnership with eBay, we have an exclusive look at the key facts, best-selling artists, hottest cards, and holy grail 1/1s that have taken the sports hobby by storm this year. Let's dive in…
How does Topps Project 2020 work?
Welcome to the modern age—wax packs, boxes, and cases are nowhere to be found for Topps Project 2020, instead Topps relies on a print-on-demand release model. What exactly does that mean? Each weekday, two cards are released exclusively through Topps.com for a 48 hour window. The final print run is based on how many people purchase cards in that short amount of time. Hence why we've seen dramatically different print runs—from Tyson Beck's Dwight Gooden at 1,065 to Keith Shore's Ken Griffey Jr. at 99,177.
There are a few levels to collecting Topps Project 2020. Upon release, you can buy a single card for $19.99. The price point drops if you're purchasing multiples. One card in the print run will randomly be a 1/1 gold frame card. This is your Willy Wonka Golden Ticket. Current listings on eBay for these gold frames include Matt Taylor's Frank Thomas starting at $4,500 and Keith Shore's Don Mattingly at $8,000.
Topps is also selling silver framed Artist Proof cards, numbered to 20. They retail for $299.00. These sell out almost immediately and command extremely high resale value.
The Project 2020 artists have put their own extras and exclusives into the market. Some artists are offering to sign cards via their personal websites for an additional fee; Sophia Chang included a bonus custom art baseball with her Rickey Henderson signatures. Others are creating their own spinoff cards, including Tyson Beck who is working on a basketball card project. But Ben Baller takes the cake so far with his extra incentives: for his Derek Jeter release, he offered a randomly inserted gold diamond No. 2 chain as well as 10 on-card autographs.
The beauty of the product is the various ways to collect. You can collect all 20 players from one artist. You can collect all 20 artist cards of a single player. You can mix and match based on the artwork or players you fancy. You can seek the autographs or special extras from the artist's own secondary market through their websites or social media—Blake Jamieson in particular has been active in promoting the project though livestreams. And if you want to own the complete set but came in late to the game, prepare to take out a small business loan. With the year only halfway over, Topps Project 2020 may continue to evolve in unexpected ways.
Topps Project 2020 Checklist: Which Iconic Rookie Cards Made The Roster?
Below are the players who will have their rookie card redesigned by Topps Project 2020 artists. (original release date in parenthesis)
Willie Mays (1952)
Jackie Robinson (1952)
Ted Williams (1954)
Roberto Clemente (1955)
Sandy Koufax (1955)
Bob Gibson (1959)
Nolan Ryan (1969)
George Brett (1975)
Rickey Henderson (1980)
Cal Ripken (1982)
Tony Gwynn (1983)
Don Mattingly (1984)
Dwight Gooden (1985)
Mark McGwire (1987)
Ken Griffey Jr. (1989)
Frank Thomas (1990)
Mariano Rivera (1992)
Derek Jeter (1992)
Ichiro (2001)
Mike Trout (2011)
Who Are The Topps Project 2020 Artists?
Ben Baller
Keith Shore
Don C
Blake Jamieson
Joshua Vides
Gregory Siff
JK5
Andrew Thiele
Oldmanalan
Efdot
Mister Cartoon
Naturel
Jacob Rochester
Fucci
Ermsy
Matt Taylor
King Saaladeen
Tyson Beck
Sophia Chang
Grotesk
Topps Project 2020 Top Sellers
To date, based on average print runs, the top three selling artists for Project 2020 are Ben Baller, Keith Shore, and Don C. CRT Cards has put together a comprehensive statistical guide for top performing artists and players during the project, as well as secondary market data. The top three players to date, based on total print run, are Mike Trout, Derek Jeter, and Ken Griffey Jr.
Three largest print runs:
Keith Shore's Ken Griffey Jr. at 99,177
Blake Jamieson's Mike Trout at 74,862
Joshua Vides's Nolan Ryan at 64,629
Three lowest print runs:
Tyson Beck's Dwight Gooden at 1,065
Joshua Vides's Dwight Gooden at 1,101
Oldmanalan's Mariano Rivera at 1,127
Topps Project 2020 Secondary Market
As the project gained more attention, the prices on the secondary market exploded. The earlier cards, with lower print runs, saw huge increases in resale value. Topps Project 2020 had a major burst in secondary market interest in March, April, and peaked in May. Courtesy of eBay, here are some key numbers to illustrate how hot these cards are:
*According to eBay search and sales data from March 1, 2020 to May 28, 2020
Searches for "Topps Project 2020" jumped over 600% from April to May 2020.
As of May 28, there were 71,917 Topps Project 2020 listings sold.
Sales for Topps Project 2020 increased 510% from April to May 2020.
The average sale price for Topps Project 2020 cards increased by 77% from April to May 2020.
Top 10 Topps Project 2020 items by price
1. Topps Project 2020 Lot #1-10 Box- $14,000
2. Topps Project 2020 Set Lot#21-40- $13,400
3. Topps Project 2020 Set Lot #1-50- $12,100
4. Topps Project 2020 33 Card Bundle- $12,000
5. Topps Project 2020 Set Lot #1-10 – $9,995
6. Topps Project 2020 Card #1 2001 Ichiro Suzuki by Ben Baller- $9,500
7. Topps Project 2020 #1 Ichiro Suzuki by Ben Baller- $8,499
8. Topps Project 2020 Set Lot #1-10- $8,000
9. 2020 Topps Project 2020 #4 Mike Trout – $7,750
10. Topps Project 2020 Set Lot Cards: #3-7, #9-44, #47-50 – $7,500
Topps Project 2020 Highest Selling Cards on eBay
As of 6/30:
BEN BALLER MIKE TROUT TOPPS PROJECT 2020 ERROR AUTOGRAPH CARD 1/1 – $10,300
ARTIST PROOF #/20 – Topps Project 2020 – Ichiro Suzuki – Card #1 by Ben Baller – $10,000
2020 Topps Project 2020 #4 Mike Trout – Ermsy GOLD FRAME 1/1 – WOWW – GRAIL!!! – $7,750
Topps Project 2020 #1B Nolan Ryan HOF Mets Art By Blake Jamieson 1969 Retro 1/1 – $6,350
Topps PROJECT 2020 Willie Mays 1952 By Efdot GOLD FRAME 1/1 Card #27 Giants -$6,136
Topps Project 2020 Archive and More Resources
Check out the full Topps Project 2020 archive here. On Twitter, an unofficial Project 2020 Information account is keeping fans of the project up to date on new releases on Topps as well as flagging some of the best cards hitting eBay. As collectors know, Beckett is typically a top resource for all things sports cards. They've put together their own guide which you can read here. We also recommend ESPN's feature on the project for more background.