Features
The Return of The Who's Great Unfinished Rock Opera May Spark a New Sci-fi Classic
Image Comics' upcoming graphic novel of Pete Townshend's Life House isn't just for Who fans.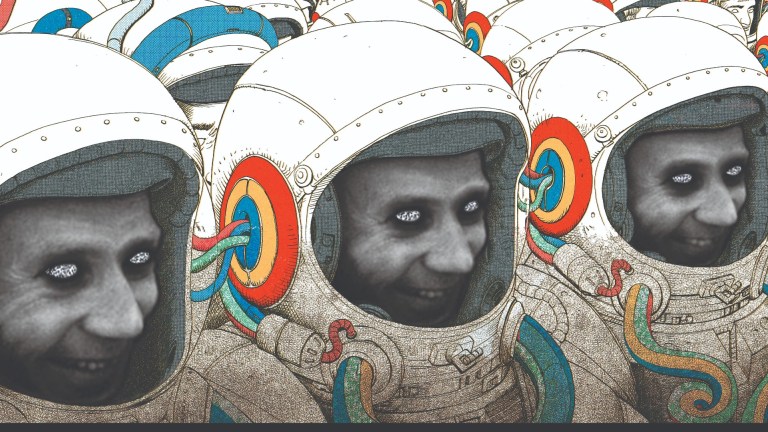 Nothing looms larger in The Who's artistic mythology than Pete Townshend's unfinished "Lifehouse" project, a science fiction rock opera motion picture guaranteed to rock the world. Granted, we wouldn't have Who's Next (1971) if he completed it, but we can only imagine what the final product might have been on the big screen. Fortunately, there will soon be a way to see for ourselves in a new format.
Image Comics will publish Life House as a graphic novel on Dec. 6, and a vinyl-shaped hardcover will be part of its musical accompaniment: the Who's Next/Life House box sets, dropping on Sept. 15. The cumulative story is not just for Who fans. The sci-fi community may have a future classic on their hands.
The graphic novel Life House by James Harvey, David Hine, Mick Gray, and Max Prentis is an adaptation of the original scripts Townshend wrote for the Universal Pictures rock opera which was supposed to follow Tommy (1969). That was before their manager, Kit Lambert, negotiated a contract with Columbia Pictures for a film version of The Who's messianic pinball wizard rock opera.
Initially written over 50 years ago, "Lifehouse" takes place in a dystopian society where catastrophe and pollution force the citizenry to submit to the totalitarian rule of an autocratic government. The leader, Jumbo 7, enforces a national lockdown, and makes politically sanctioned plug-ins compulsory. The social distraction of music is outlawed, deleted from the options of an entertainment "Grid" streaming into every home. Most citizens float meaninglessly through life wired into virtual reality. Rebellion comes in the form of a live concert promising to restore love, harmony, and balance to the world. Only one club dares to put on a performance: Life House, coming soon to an undisclosed location.
Sonics are only part of the revolution. The Who spent almost a year developing "Lifehouse" at the Young Vic Theatre in London before abandoning the epic journey, and salvaging songs like "Baba O'Riley," "Won't Get Fooled Again," "Getting in Tune," "Going Mobile," and "Behind Blue Eyes" for Who's Next. But Townshend is the rock star best known for smashing guitars, and the project couldn't die a quiet death before it had the chance to get old. In 1999, Townshend, alongside musical guests, released the solo album The Lifehouse Chronicles, a radio play told in a 6-volume box set, as well as the novel Lifehouse, which he co-wrote with Jeff Young. But the upcoming graphic novel goes back to the project's roots.
Rockbox Studios CEO Jeff Krelitz approached Townshend to pitch the graphic novelization of the "Lifehouse" story. "He really showed me his love of comic books," Krelitz tells Den of Geek. "He used to own a comic book store in London. From there, it was a matter of finding the right talent."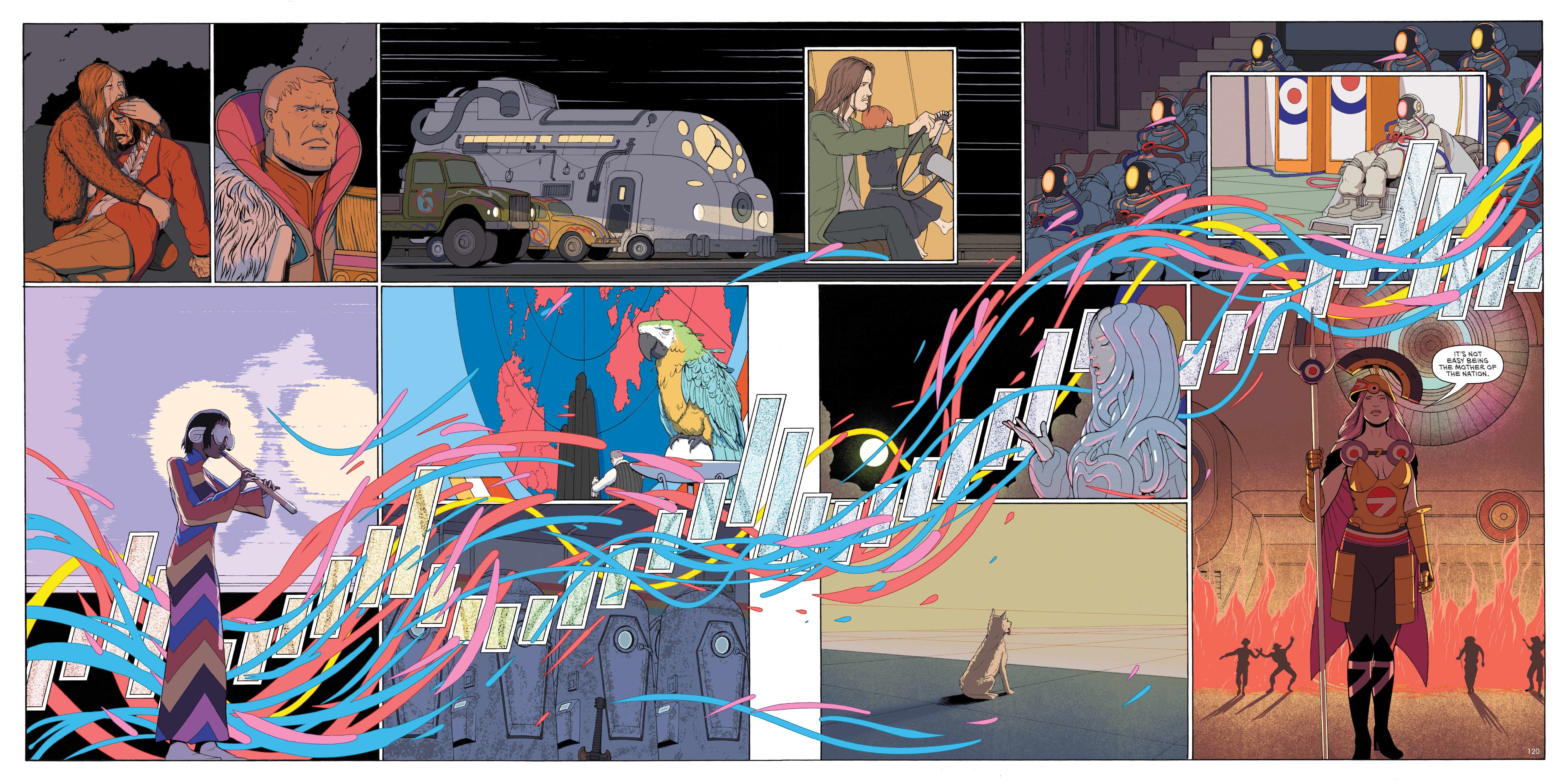 The graphic novel is based on the original 1970 materials. "James Harvey (Little Nemo, We Are Robin) had written a very extensive outline, and the first chapter," Krelitz says. "He was the only person exposed to all the original screenplays and music compiled together. James was able to go through everything and concoct a storyline. He designed the world, design-style, and the look of it. We brought on David Hine, who's done a volume of books, most recently Spider Man Noir, to complete the script."
The illustrations are the work of Australian artist Max Prentis, whose stylistic versatility blends the rocker's Mod design with Japanese styles. The presentation is a deep dive into the original story written for a limited budget, with the freedom to let the arc play out on the unlimited landscape of pen, ink, and perception. This allows the story to go beyond what a film or staged performance could have captured when Townshend was originally working on the rock opera. It also distinguishes the graphic novel from The Who. You don't need to be a fan of the band to get in tune with the panels.
"This is for anyone that enjoys sci-fi, from Watchmen to Blankets," Krelitz says. "It has so many elements of what we look for in the best graphic novels. It has predictions of a future we haven't arrived at yet, but are on the cusp. All the threats of looming things, like V for Vendetta, where it takes that giant leap over a very large puddle, and suddenly you're in a world you didn't want to be."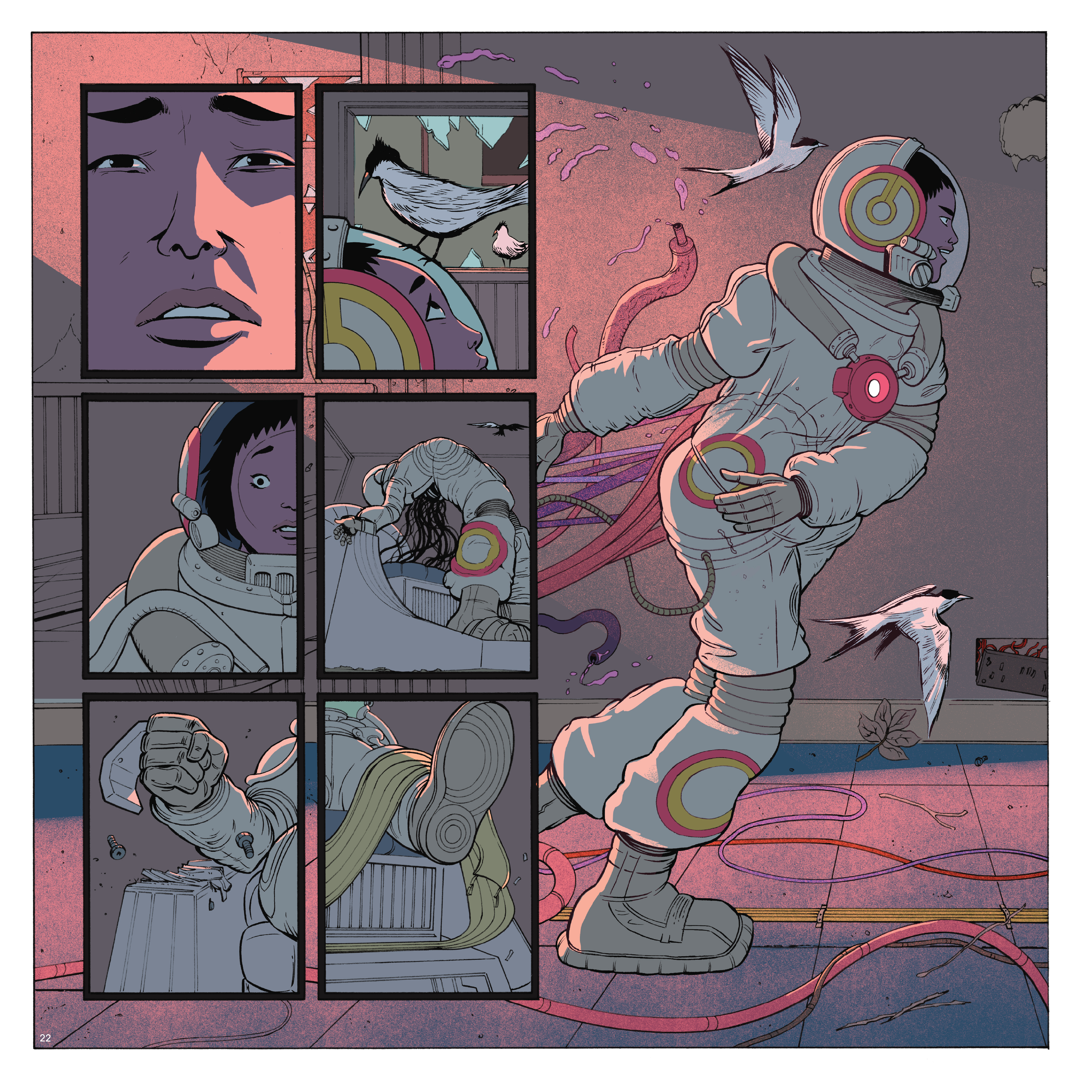 Townshend wrote "Lifehouse" under the influence of the "music of the spheres," a concept he picked up from the book The Mysticism of Sound and Music: The Sufi Teaching of Hazrat Inayat Khan. His conclusions can be found in the story's spirituality, and its predictively forward-thinking expectations of racial relations, man-made climate concerns, and the emotional fusing of humanity and technology.
In many ways, the ideas in Townshend's scripts predate much of The Matrix (1999). The original "Lifehouse" envisioned a technological breakthrough vaguely related to "telematics," electronic communication technology with AI written into it. "It interprets both your tastes and your desires," Krelitz explains. "It's like watching TikTok until you die, and it turns you into a human battery." Written long before the tech boom, the tale is surreptitiously optimistic, believing a smart machine can ultimately learn love.
Talking about embracing technology, in 2007 Townshend commissioned the design of the website The Lifehouse Method. The software lets the user create a musical portrait from unique, inputted data, consisting of a digital photo, a rhythm, a sound, and a voice. Townshend composed the song "Fragments," from The Who album Endless Wire, using the system.
While there are currently no plans to make Life House into a movie, Krelitz says they are discussing the potential for additional media. A feature film is not a far-fetched idea. Townshend originally wrote the scripts for "Lifehouse" to be produced by Universal Pictures. It was budgeted at $2 million and was intended to be part film and part live musical experiment. This new version of Life House will honor that mission.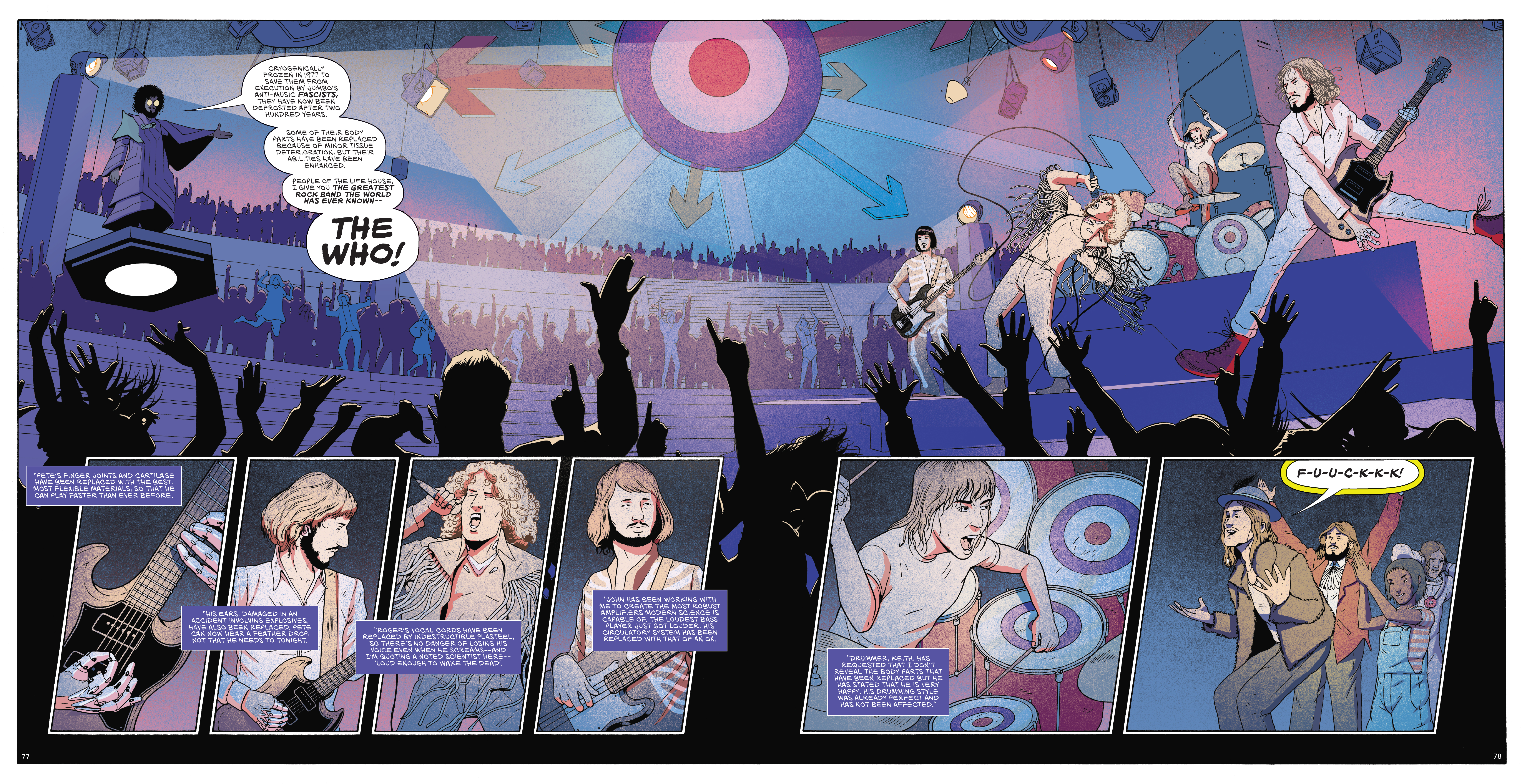 Readers will be able to listen to The Who perform the full tracks over several different sized box sets. The Who's Next/Life House Super Deluxe Edition will be a 10-CD/1-Blu-Ray set. It includes 155 tracks, 89 of them previously unreleased, complete live concerts from the era that took place at Young Vic and San Francisco's Civic Auditorium. Remixes were done by longtime Who engineer Jon Astley, with special remixes done by Steven Wilson. The package also includes an album-shaped hardback copy of Life House and a second 100-page hardback book with expert essays.
There is no specific disc to correspond to the storytelling in Life House. But Krelitz, a lifelong Who fan and comic aficionado, says it is possible to create a "personal playlist" which fits the novel's narrative. He vouches for his own.
Tower Records and Rockbox Studios is releasing an exclusive limited-run $1,000 special edition of the Life House graphic novel, signed by Townshend and Roger Daltrey, on Oct. 25, and can be pre-ordered.
Who's Next/Life House Super Deluxe Edition box sets will be released on Sept. 15. Image Comics will publish Life House on Dec. 6.