Sponsored
The Batman Collectibles: An eBay Buyer's Guide
The very best books, comics, and merch for fans of Matt Reeves' The Batman and the DC Universe at large.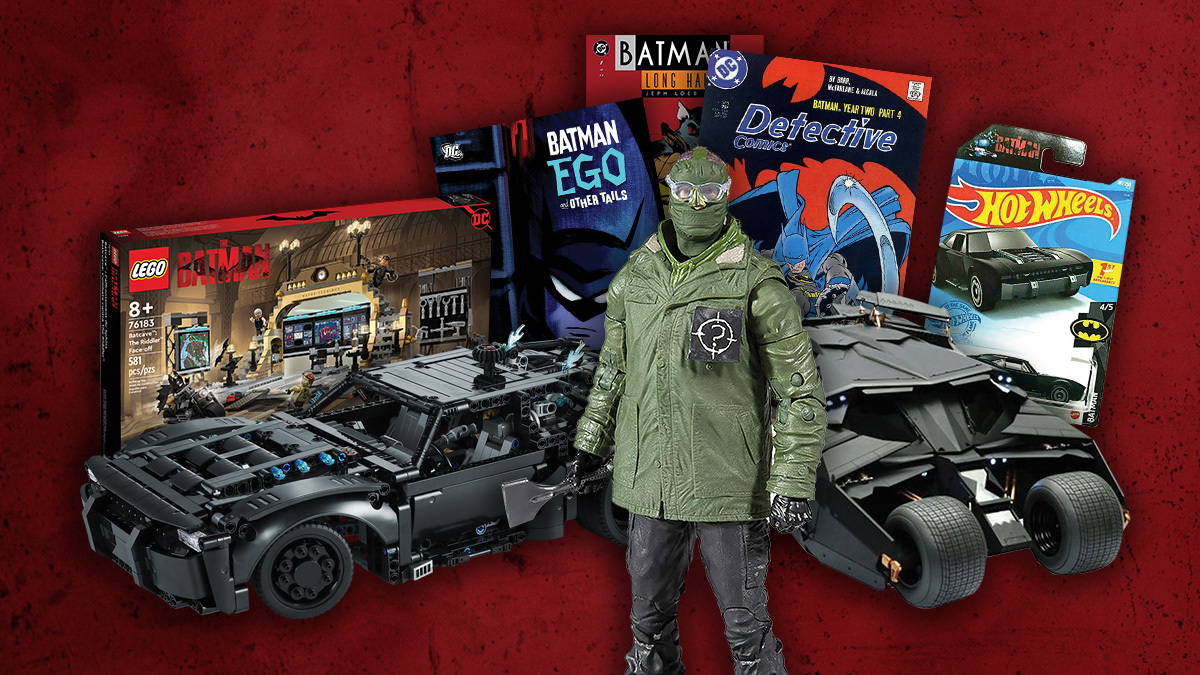 This article is presented by: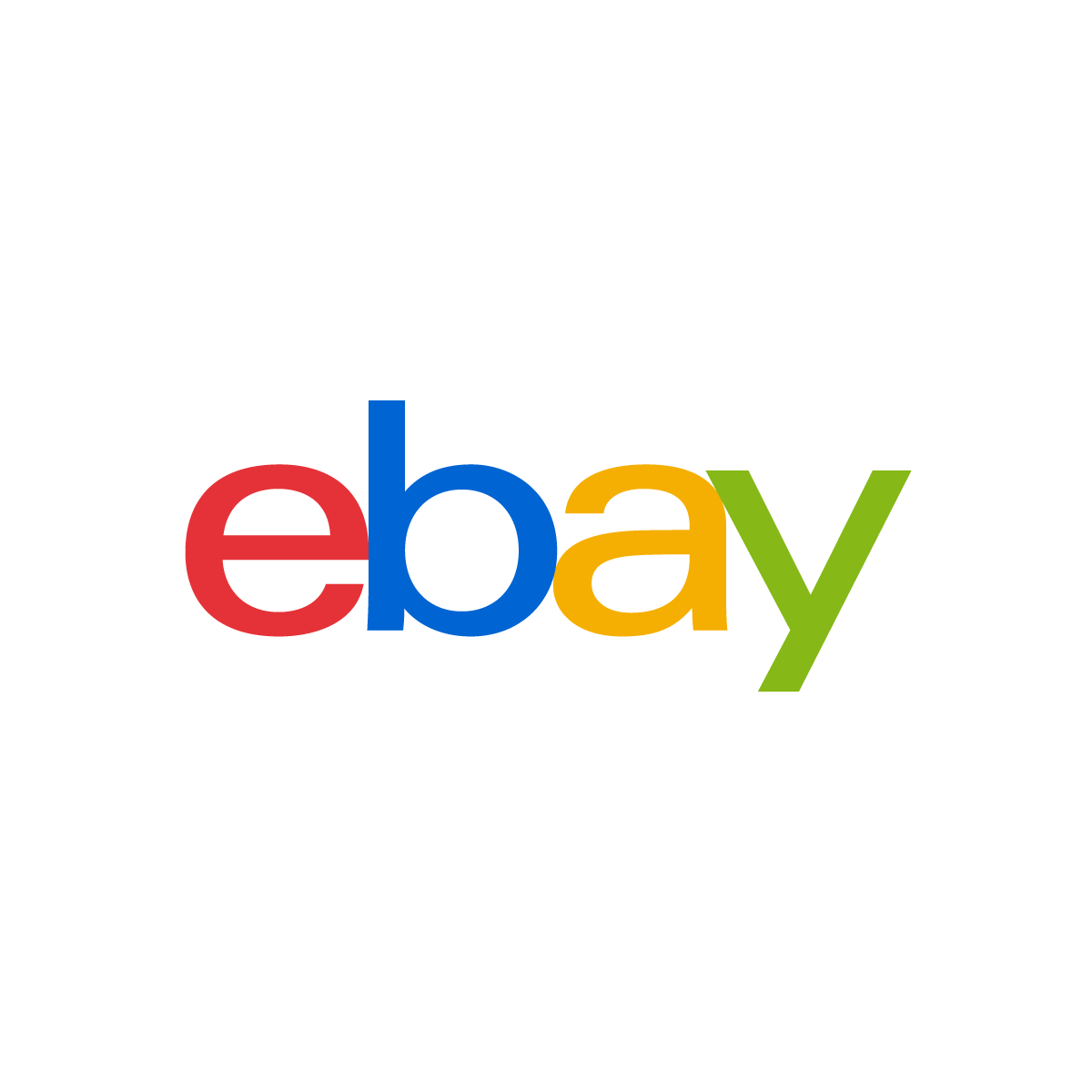 The DC Universe is thriving. It's quite easy to see if you look at the big screen, where Matt Reeves' The Batman is proving to be one of the best on-screen iterations of the character to date. The Batman is a treat for movie and comics fans alike, and takes inspiration from many of the caped crusader's standout issues. If you're looking to dive into some fantastic standout Batman lore, look no further! We collaborated with eBay to bring you best books for fans of The Batman, as well as other DC Universe comics and collectibles one might enjoy!
Best Books to Collect to Get You Ready For The Batman
1 – Batman: The Long Halloween #1
The Long Halloween is one of the earlier prestige series using the Caped Crusader. It has some truly stunning art by Tim Sale, which masks a cavalcade of fanservice only duplicated the next time Jeph Loeb got his hands on Batman, in Hush.
Compared to the high-end books, The Long Halloween is a steal under $100. Don't expect it to hang around that low for long, though—if this movie is a hit, this book will catch fire.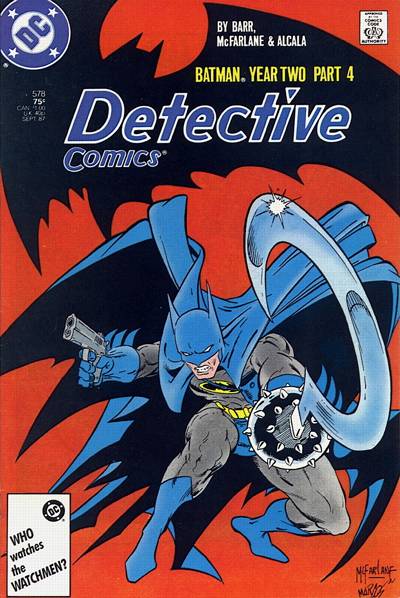 The Batman is taking place in Bruce's second year as a vigilante, and while it's nowhere near as well-liked as Frank Miller and David Mazzucchelli's seminal "Year One" story arc, Mike Barr, Todd McFarlane, and Alan Davis' "Year Two" has a certain charm to it. In the face of a serial killer brutalizing Gotham's underworld, Batman is forced to work with Joe Chill to stop him. This issue kicks off the storyline, and it's a steal right now at under $20. This price should shoot up.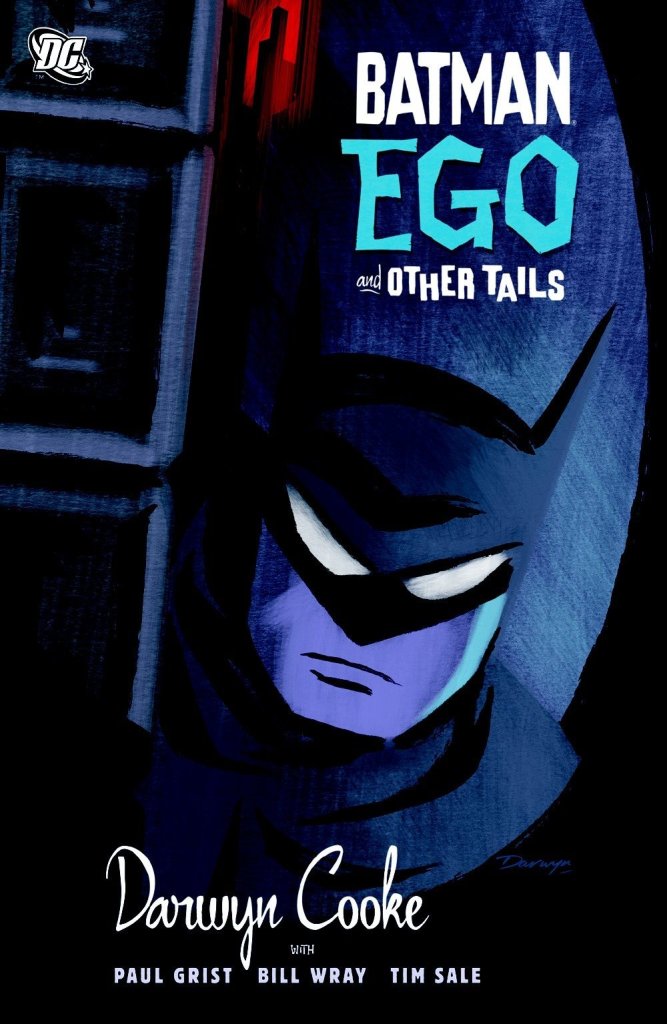 3 – Batman: Ego
The late Darwyn Cooke is one of the best people to ever make comics, and one of the finest artists to ever work in the medium. His story about Batman and Bruce Wayne debating the Caped Crusader's merits inside Bruce's head after a particularly difficult mission is terrific, beautiful, and a fascinating choice for Matt Reeves and company to include in the upcoming movie's influences. The pricing on this book is a little all over the place, but even if it weren't a collector's item, it would be worth it at $20. With the movie driving prices, this should be going up for a bit.
For High-End Collectors
Everyone knows Action Comics #1 or Detective Comics #27 is going to pull in some cash. But if you're a high-end collector, we've picked out a few books for you to show your discernment and taste as well as your commitment to spending obscene amounts of money on your comics collection.
Len Wein and Bernie Wrightson probably didn't realize they were creating a hit character in this anthology book. Ten years later, Swamp Thing became only the third DC character to get his own movie adaptation.
House of Secrets #92 is the first appearance of the now lynchpin character in the DC universe —the avatar of The Green, literal force of nature, and heaviest hitter the Justice League Dark has on their team. This issue, with spectacular art from horror legend Wrightson, is going for around $4,000 now, but with a JLD series in the works on HBO Max, it's very possible this book is underpriced.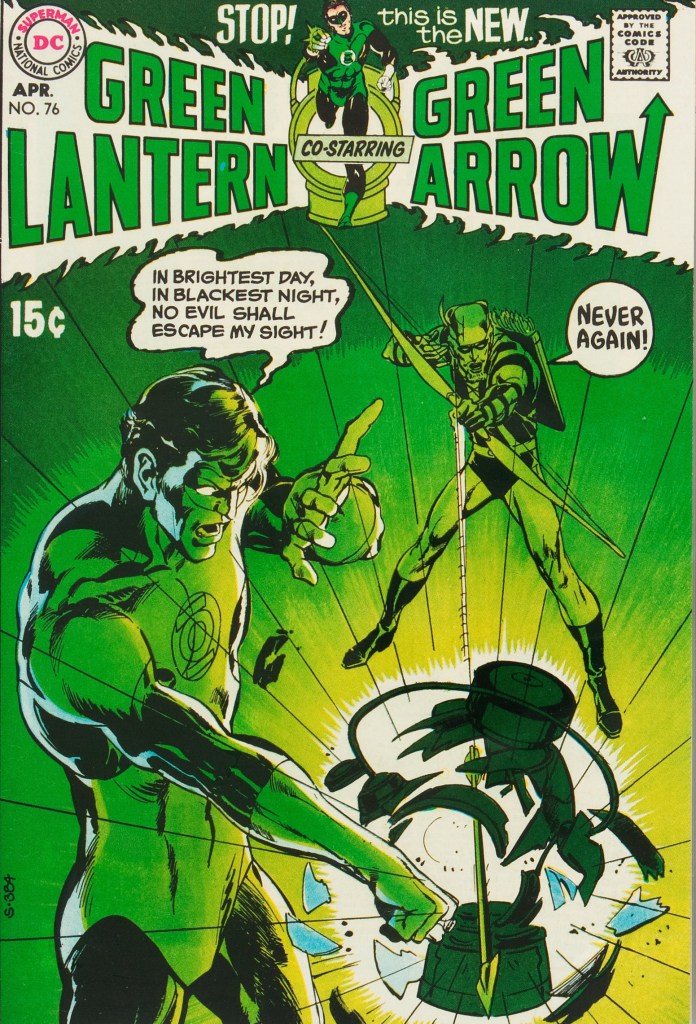 2 – Green Lantern/Green Arrow #76
If you want to know the precise moment when DC stopped chasing the boundless creativity of Marvel's dawn and started setting their own agenda, it's this book right here. Dennis O'Neil and Neal Adams were given the task of revitalizing a moribund Green Lantern book; they slapped Green Arrow in and had the pair look the ills of 1970s America right in the eye. This issue kicked off a run that completely changed DC comics forever.
At around $500-600, this feels just about where this book is going to stay for some time. There's a Green Lantern show coming, but it is extremely unlikely that the show will draw any material beyond vague inspiration from this run. It's just a really excellent, historically important issue.
The most popular comic character created between 1987 and 2015 isn't actually a comic character at all. And yet Harley Quinn's first comic appearance is still worth a ton of money.
Batman Adventures was the comic tie-in to the monumentally important cartoon show, and as Harley was originally created for the show, it makes sense that she'd make the leap to page in this series. That's why this issue can maybe fetch $1,000—this book will always be important.
DC Universe Bargain Bin Steals
1 – JSA #56
Most of the character work that is likely going to influence Black Adam's movie character happened in the pages of the wonderful JSA from the turn of the millennium. JSA #56 is the first issue of "Black Reign," one of Teth-Adam's definitive stories. This book is still moving for cover price: grab it right this instant.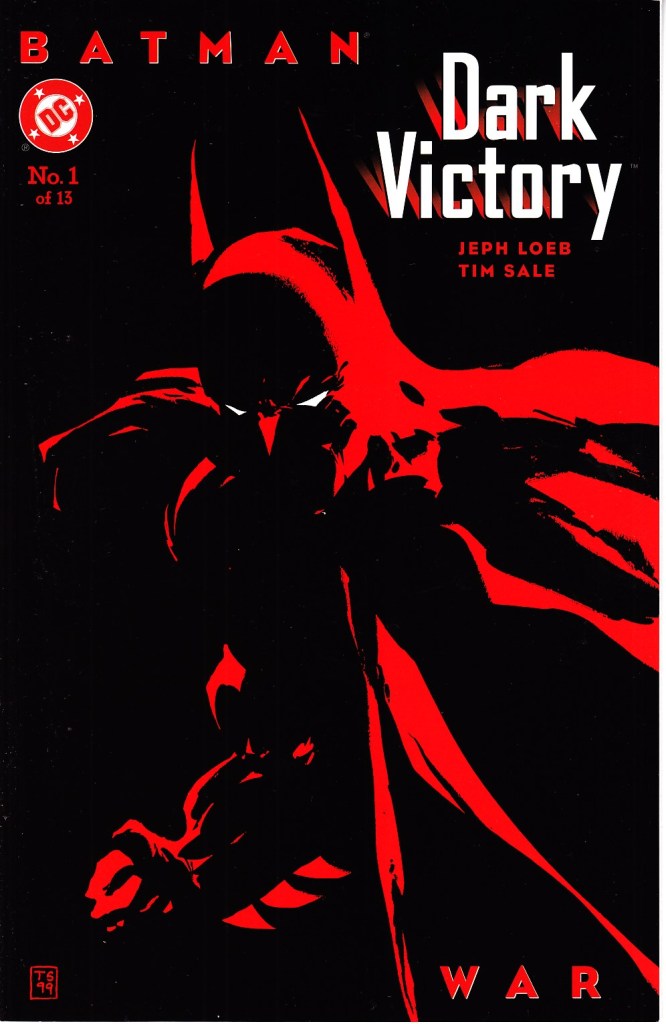 If The Batman is doing a story that's a little bit "Hush" and a little bit The Long Halloween, it would make a ton of sense for a sequel to draw from The Long Halloween's sequel. Dark Victory reunites Jeph Loeb and Tim Sale, and has the same fantastic art as the first, with added Robin this time around. This book is going to be a sleeper right up until they announce a sequel for the movie, so grab it now at under $40.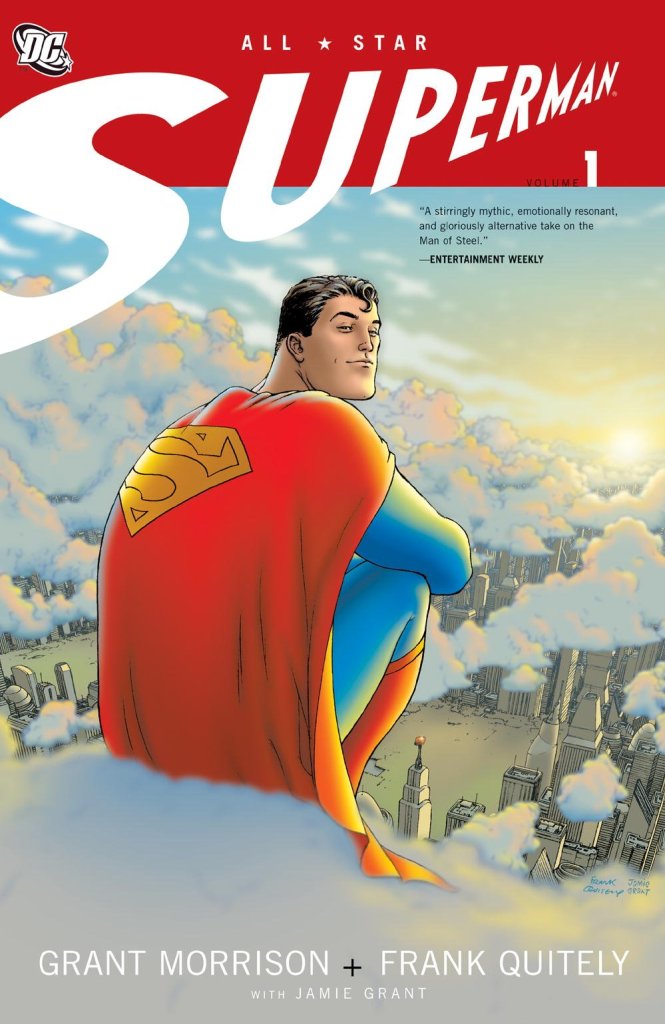 All-Star Superman is simply the greatest Superman story ever told, beautifully laying out who Superman is and what he means to the world. Grant Morrison ends their Superman epic here with the last Superman story ever told, and Frank Quitely only outdoes himself in one other comic ever (We3 if you're shopping). And somehow copies of the first issue are selling for under $10. Buy this whole series now.
DC Adaptations
1 – Legion of Super Heroes v4 #60
The Legion of Super-Heroes has been bouncing around the background of this season of Young Justice doing… something. As of writing, it's not really clear—besides obviously intervening to save one of The Team after his untimely demise. Knowing that, there's a very real possibility that Young Justice is going to do something with Mordru and the Time Trapper, both of whom played a big role in the story kicked off in this issue, eventually resetting the Legion's continuity and launching one of the best eras of the book. This comic is moving for cover price, which means you could get a decent return on a small investment.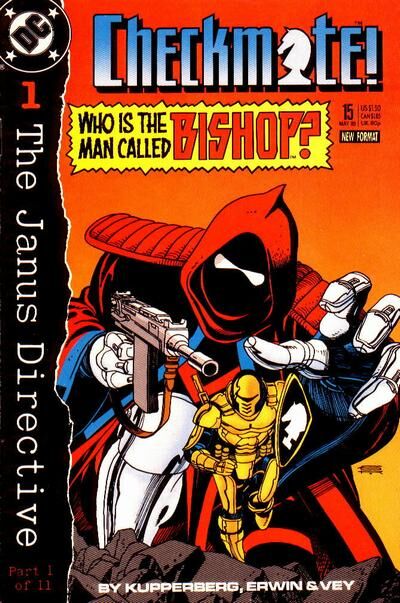 2 – Checkmate #15
Peacemaker looks bananas, and while John Cena's live action interpretation of the character bears little resemblance to the one on the page, the world that the DCEU is placing him in looks a LOT like what John Ostrander, Kim Yale, Paul Kupperberg, and others built in the DCU of the late '80s. The Janus Directive was a big crossover between all the DC super spy comics of the time, an excellent story and a great jumping on point for that corner of the world. This book probably won't go up in price a ton, but it's worth owning a book from this era of comics.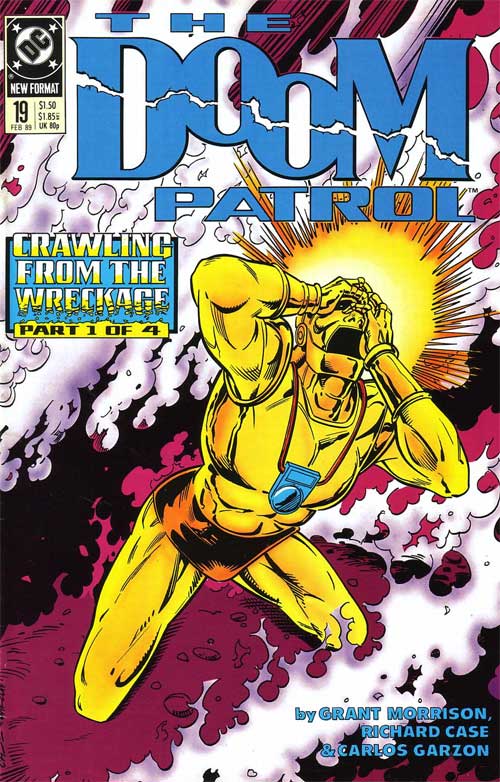 The horse is probably out of the barn on this one. Grant Morrison's run on Doom Patrol is probably the foundational text for the slept on HBO Max show of the same name, and this issue is where they started making things really weird. If you love the show, you'll love the comics even more—start here for $25-30 and keep going all the way through Rachel Pollack and Gerard Way's runs; you won't be disappointed.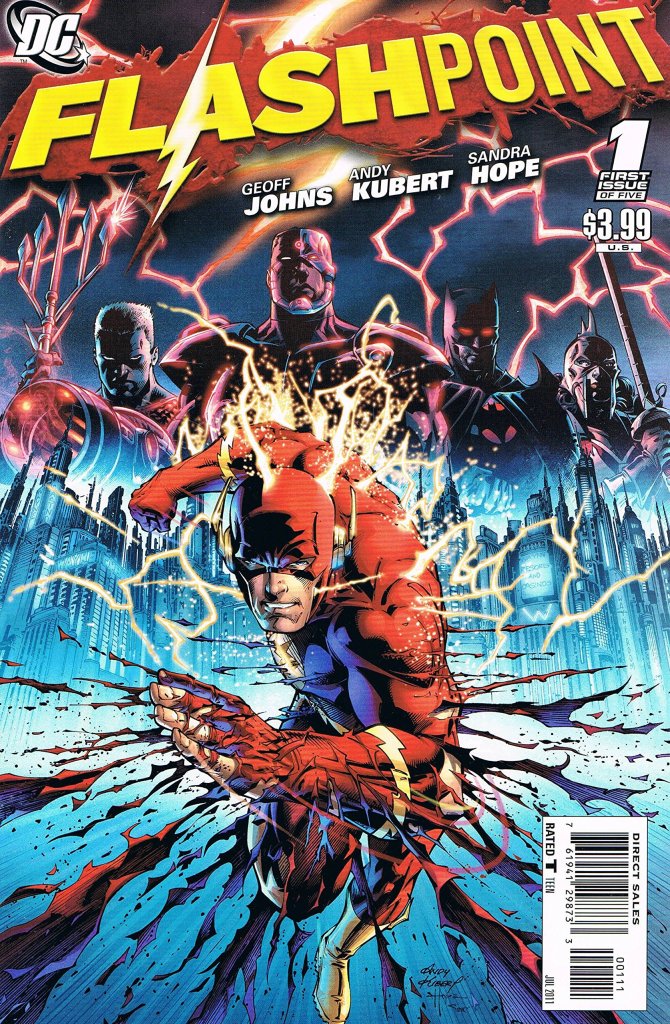 4 – Flashpoint #1
Look, Flashpoint isn't *good* per se. It's the most mash-the-action-figures-together comic on this list. But there's some terrific Andy Kubert art in here, and some of the concepts fleshed out in the world gone to hell by Barry Allen meddling with his past that are a lot of fun in a way big, mindless crossover events do perfectly. And for a comic that's the basis of what appears to be a very big deal movie coming up, this book is way underpriced—full runs of the series are going for $75.
5 – Harley Quinn: The Animated Series: The Eat Bang Kill Tour #1
On the other hand, both Eat Bang Kill and the show it's based on, Harley Quinn: The Animated Series, are delightful. As an early skeptic of the show, I still can't get over what a good job it does of getting inside the absurdity inherent to all these characters without ever tearing them down or being… too… disrespectful about it. It's reverent in its disrespect, at least. Anyway, this comic is fantastic and brand new, so the variant covers are the ones driving the higher-than-cover prices.
Hot DC Collectibles
1 – LEGO Batcave: The Riddler Face-off
Matt Reeves' The Batman is easily the most highly anticipated DC project of the year. Batfans everywhere are wondering how Robert Pattinson's performance as the Dark Knight will compare to that of his esteemed predecessors'. Add to that the fact that Reeves' film promises more detecting from "The World's Greatest Detective" than we've seen from a cinematic Batman before, and there's a massive buzz of expectation surrounding this one.
One thing that is certain about the movie is that it will unleash a new wave of Batman merchandise. Case in point, this stunning LEGO Batcave set that includes minifigures of Batman, The Riddler, Lt. James Gordon, Selina Kyle, Alfred Pennyworth, and Bruce Wayne (in his mysterious-sounding "drifter attire")—all of which will allow kids of all ages to recreate the movie at home.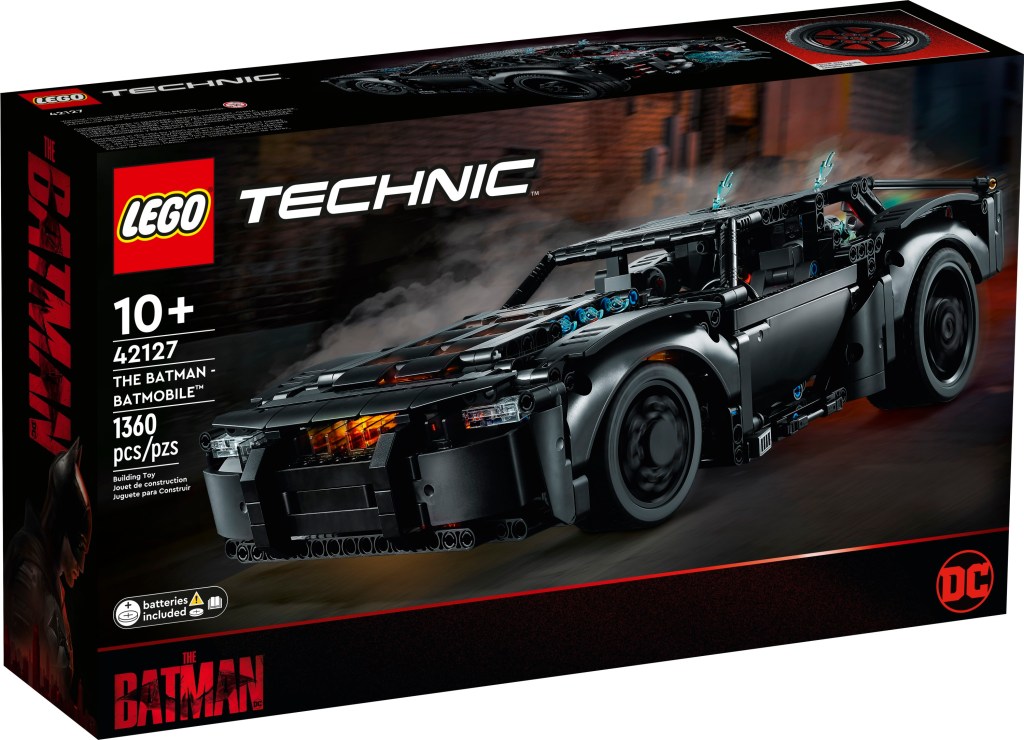 2 – LEGO Technic The Batman Batmobile
For those who are obsessed with the Caped Crusader's ride, we point you in the direction of this LEGO replica of the new-look Batmobile from Warner Bros. upcoming film The Batman. Released as part of the company's car-centric Technic line, this 1,360-piece Lego set is as cool as it is stylish. The only problem with it is you can't actually tool around the streets of Gotham City… but it will still look amazing on your shelf.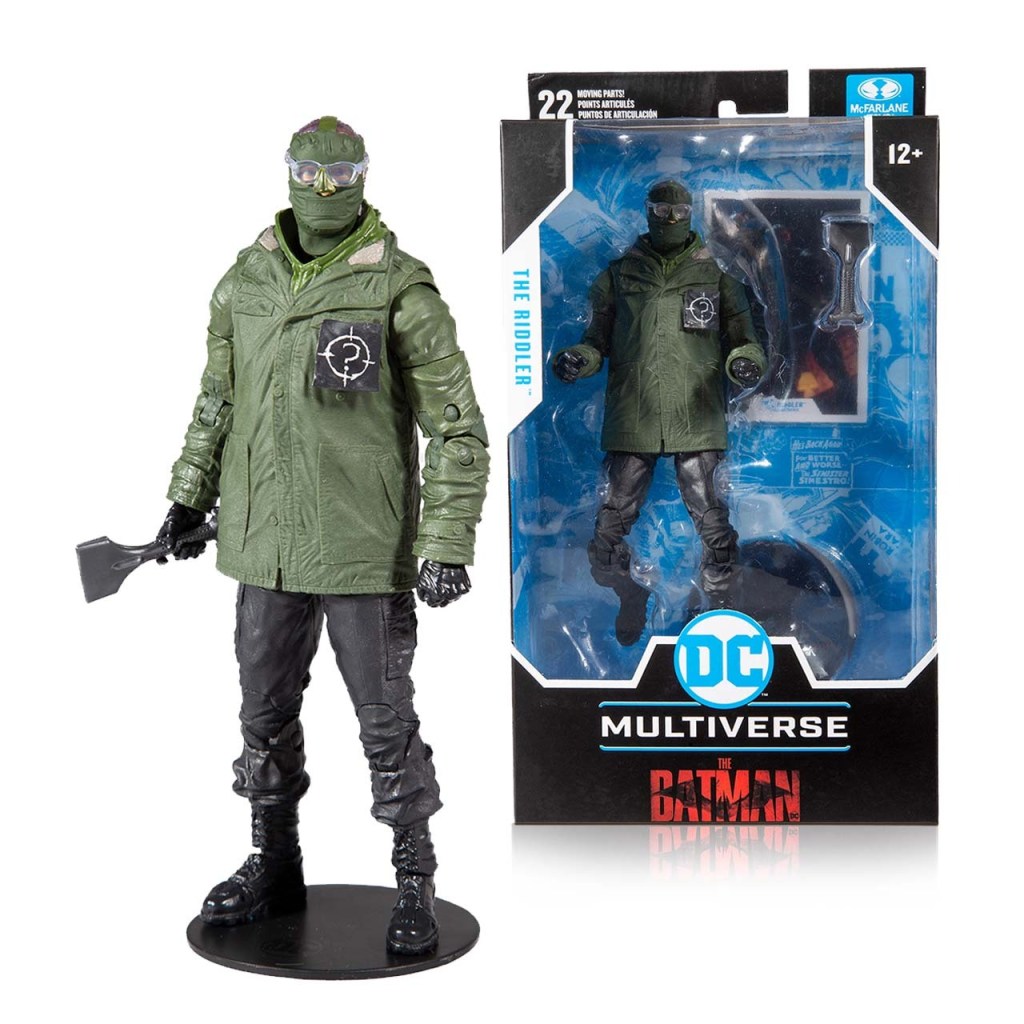 3 – McFarlane Toys The Riddler
Light years away from Jim Carrey's candy-coated take on The Riddler in Batman Forever, The Batman's depiction of the character is grim and grounded in realism. Earthy greens maintain The Riddler's signature color, but there's unexpectedness to this new look that will reflect what is certain to be a delightfully unhinged performance by Paul Dano.
McFarlane Toys' 7" action figure of The Riddler includes 22 points of articulation, making this a piece that you'll want to add to your collection, no questions asked.
4 – Hot Wheels The Batman Batmobile
The Batman's Batmobile gets a pocket-sized collectible version thanks to Hot Wheels, which have created the car's cinematic contours with an impressive amount of care and detail. Simply a must-have for fans of Batman and car toys alike.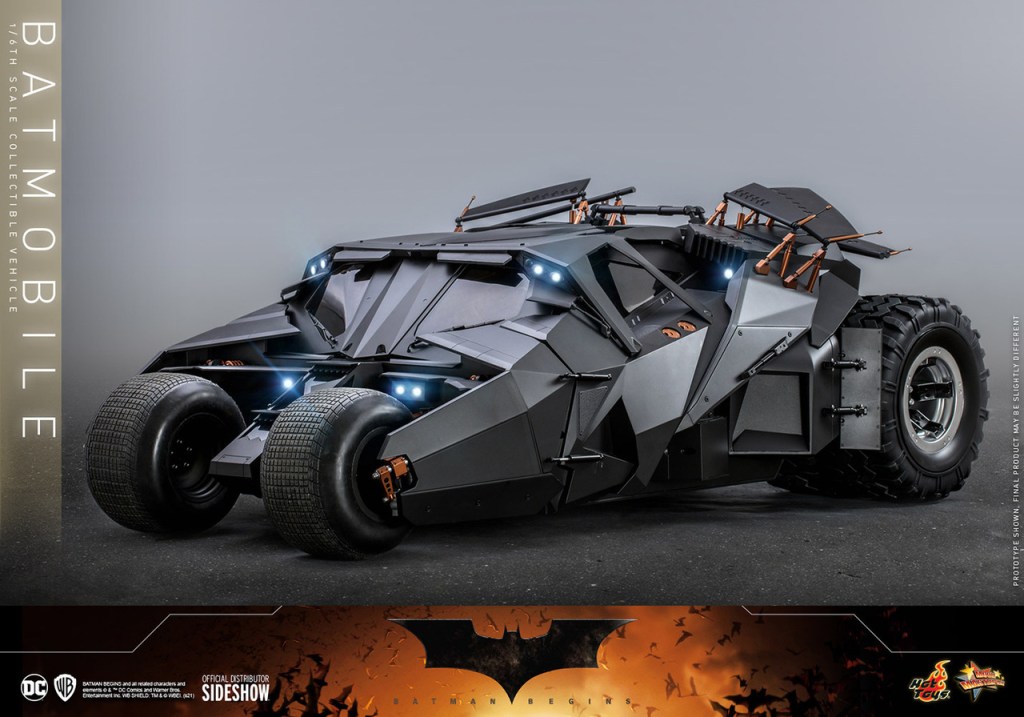 If your tastes veer towards higher end collectibles, allow us to point you in the direction of Hot Toys' Batmobile from The Dark Knight. This amazingly detailed ⅙ scale replica of the film's iconic Tumbler comes from Hot Toys' Movie Masterpiece line, and is as much of a conversation piece as you imagine it to be. (For those of you who may prefer the 1989 Batman Batmobile or the camouflaged Tumbler from The Dark Knight Rises, Hot Toys has those available as well).
The Booming DC Trading Cards Market
1 – Superman in the Jungle Trading Cards
The history of Superman trading cards dates back nearly to the birth of the character himself. The first card line based on the Man of Steel was in 1940, and an immensely popular line based on the Superman television series followed in 1966. Two years later came what is easily the coolest, strangest bubblegum cards ever to feature the Last Son of Krypton: Topps' Superman in the Jungle line. Richly illustrated by the legendary Norman Saunders (who also did the art on Topps' beloved Mars Attacks and Batman TV series line, as well as being one of the minds behind Wacky Packages).
The story finds Perry White sending Clark Kent, Lois Lane, and Jimmy Olsen to Africa to investigate why a local tribe has seemingly gone insane. The reason behind the mayhem is, you guessed it, Lex Luthor, and Supes must do battle with such fearsome creatures as pythons, spiders, and gigantic King Kong-style apes to save the day.
The series is difficult to find in its original Topps branding (a slightly revamped UK imprint dominates the collectors market), but those with the patience and cash to track down the original 66 card-set will be treated to one of Superman's most fascinating adventures. This card set does contain some mild imagery that is considered outdated, if not offensive, from a 2022 point of view—making Superman in the Jungle a complicated collectible indeed.
In 1970, Topps released one of the rarest (and most in demand) comic book-inspired trading card sets ever when they unleashed their DC Comic Cover Stickers upon an unsuspecting public. This set of 44 stickers recreated iconic DC covers of the era from their then-current staple of books—everything from Batman to Binky, Green Lantern to Girls' Love Stories.
Curiously, some of the covers were given their own full sticker, while other releases in the line featured four images on one card to be peeled off, traded, and collected. These are the kind of fun sticker sets that simply aren't made any more—resulting in this line being a delightfully retro (if somewhat scarce and expensive) thrill.
3 – 1978 Superman Movie Trading Card Chrome Sticker
When the first Superman movie flew into theaters in 1978, it was a cinematic triumph that had the most welcome side effect of helping to legitimize comic books as a significant form of literature.
It was also a massive merchandising boon.
Since the 1970s were a golden age for trading cards, Topps issued a line inspired by Superman that was hugely successful. Inserted randomly in the packs were chrome foil sticker cards that have come to be known as Superman rookie cards, and these are increasingly difficult to find in great condition. Which means if you have one, you possess not only a fun piece of movie history but a highly desired collectible that is poised to soar up, up, and away on the secondary market.