News
Paul Rudd Begs Young People to Wear Masks in an Amazing New PSA
How do you do, fellow millennials? Paul Rudd asks young people who are reticent to wear masks to consider the science in a PSA for New York Governor Andrew Cuomo.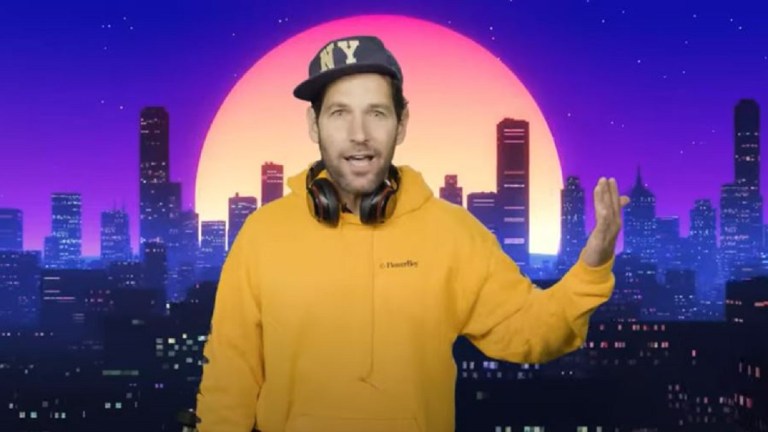 In July of this year, which could have been a few months ago or ten years in the future because time has lost all meaning, New York Governor Andrew Cuomo launched his Mask Up America campaign – which included TV spots featuring the likes of Robert De Niro, Kaitlyn Dever, Jamie Foxx, Morgan Freeman, John Leguizamo, Marvel's Anthony Mackie, Rosie Perez, Ellen Pompeo and Jeffrey Wright – to increase awareness, encourage people to cover their faces, and to protect each other after New York was hit badly by the COVID-19 pandemic.
"New Yorkers suffered gravely when this pandemic hit our state and as we see other states battle the surge of COVID-19, we want to be sure all Americans know what we know here – that it is essential to wear a mask in order to protect one another," Cuomo explained. "We can only beat this virus if we are united as one, not divided by ideology or politics. In that spirit we worked with the best and most creative team to deliver this vital message in multiple ways and in different voices – I wear a mask to protect you and you wear a mask to protect me. It is simple as that. Mask Up America."
The United States as a whole has reached almost 200,000 COVID-19-related deaths to date and now, in an effort to repromote Governor Cuomo's Mask Up America drive, the seemingly ageless star of Ant-Man, Clueless and Anchorman, Paul Rudd, has recorded a pro-mask PSA, in which he embraces his "certified young person" status as one of the reigning kings of memeville.
"A couple of days ago I was speaking to my homie, Governor Cuomo, and he's just going off on how us millennials need to wear masks because, get this, apparently a lot of COVID is transmitted by us millennials," the 51-year-old actor says in the new video. "So Cuomo asked me, he said, "Paul, you've got to help. What are you, like 26? And I didn't correct him."
You can see Rudd's mask PSA, which is jam-packed with millennial cliche cringe and unexpected dramatic heft, below…
First We Feast's 'Hot Ones' host Sean Evans making a cameo at the end of the video is really the cherry on the top, and as the video goes viral, it's hoped that young people will take a moment to absorb its message.
"The nation is still battling the COVID-19 pandemic and young people are not immune from it," Cuomo remarked to THR. "We all need to do our part and wear a mask. Thanks to Paul Rudd for helping us spread this crucial message and reach young people like him."