Features
The Most Geeky Halloween Costumes Worn by Hollywood Celebrities
Geek culture has inherited the earth judging by some of the most popular Halloween costumes worn by Hollywood stars this year, including Keke Palmer as Rogue, Kim Kardashian as Mystique, Janaelle Monáe as the Diva Plavalaguna, and you will never guess who as the Joker!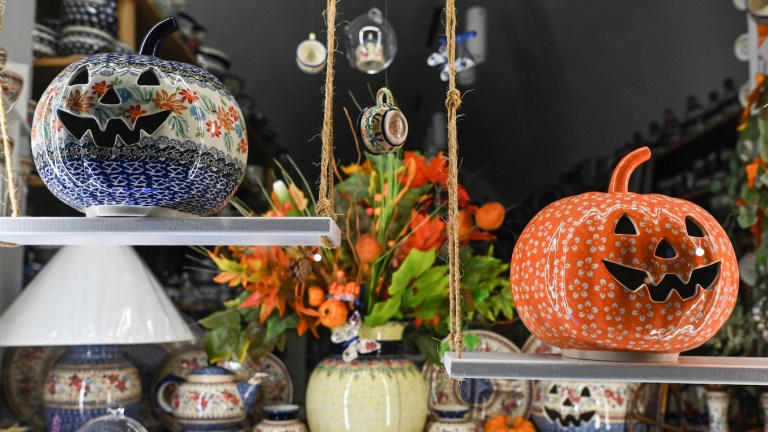 Keke Palmer is having a tremendous year. After bringing Insecure to a successful and well-regarded final season in 2021, Palmer saw her star status skyrocket thanks to a lead performance in Jordan Peele's event horror movie of the summer, Nope. As much a Southern firecracker extrovert as Daniel Kaluuya was understated and laconic in that film, Palmer's performance (along with Lightyear) brought a lot of attention… including from internet geek fandom which is always on the lookout for their newest bit of superhero movie casting.
Which for Palmer came in the form of an audience eager to see her portray Anna Raven, aka Rogue of those uncanny X-Men. And this Halloween season, Palmer responded to that fan-casting by not only going as the mutant Rogue to Halloween parties, but doing a full on Instagram photoshoot as the character. Perhaps Marvel Studios is taking notes?
The move was probably a cheeky way of acknowledging fan support for Palmer playing the role, or perhaps it was just an excuse to have an uncanny Halloween costume. Either way, it would seem the Americanized holiday about the spirits of the dead (as well as trick or treating, costumes, and scary movies marathons) has also become one more litmus test by which to judge geek culture's ascendence in the zeitgeist. For Palmer was not the only celebrity who used Halloween to indulge their inner San Diego cosplayer.
Below the legendary rapper and music producer Diddy is unrecognizable as he dons Joker attire of a specific vintage: namely Heath Ledger's Clown Prince of Crime, who haunted Gotham City and pop culture nightmares for years to come after The Dark Knight (2008). Diddy even got a police cruiser to reenact one of the most famous images from the film.
Elsewhere, three of the stars of Riverdale: Lili Reinhart, Camila Mendes, and Madeleine Petsch, got into the witching season by dressing up as slightly more vivacious versions of the Sanderson Sisters from Hocus Pocus. Considering those characters as played by Bette Midler, Sarah Jessica Parker, and Kathy Najimi are back in the imagination thanks to the highly popular Hocus Pocus 2 (despite that movie being quite the step down from the first), this seems like a timely choice.
Elsewhere Janelle Monáe, who is reportedly poised to steal the show in this holiday season's Glass Onion: A Knives Out Mystery, portrayed Diva Plavalaguna from Luck Besson's cult sci-fi classic (that was a bit of a box office disappointment in its day), The Fifth Element (1997); Paris Hilton dressed as Usage Tsukino, aka the Sailor Moon; Halle Bailey went as a Na'vi from Avatar (2009); Henry Golding as Maverick from Top Gun: Maverick; Kylie Jenner was the Bride of Frankenstein and Elvira, Mistress of the Dark; and perhaps the epitome of pop culture fads and social media trends, Kim Kardashian, became no less than Mystique from the classic X-Men films. We'll leave it up to you dear readers if she better resembled the Rebecca Romjin or Jennifer Lawrence version.