Features
What Lost Girls Didn't Tell You About the Long Island Serial Killer True Story
True crime drama Lost Girls is on Netflix now, but here are some details of the case of the Long Island Serial killer the movie doesn't get into.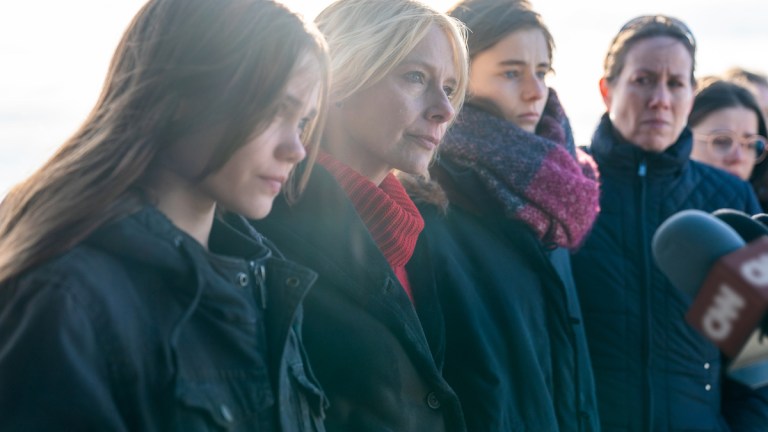 Netflix latest true crime drama Lost Girls tells the story of the Long Island Serial Killer – or elements of the case at least – but there is plenty more to learn about this strange and horrible series of crimes that didn't make it into the movie. If you've seen Lost Girls and want to know more about the true story of the Long Island Serial Killer (aka the Craigslist Killer), here are some of the things the movie changed, omitted or chose not to focus on.
This article contains spoilers for Lost Girls (but check out our spoiler free Lost Girls review)
Mari Gilbert's daughters
In the movie Mari has three children, Shannan, Sarra, and Sherre. In real life Mari had a fourth daughter, Stevie, the youngest of the family. Sarra also had a baby of her own in 2009 with her then boyfriend Manny. Sarra, who as the film explains in the end credits, went on to kill her mother during a psychotic break, had quite a difficult and troubled life which isn't explored in the movie – you can read more about Sarra's troubles in this article, written by Robert Kolker, the author of the book Lost Girls: An Unsolved American Mystery which the film Lost Girls is based on.
The discovery of the bodies
In the movie Mari suggests that the first of the bodies wrapped in burlap who came to be known as the Gilgo Beach Four were discovered when a policeman let his cadaver dog out for a bathroom break, but the official line is that this wasn't quite the case. It was officer John Mallia and his dog Blue who discovered the bodies when they were patrolling Ocean Parkway. Some reports say it was part of ongoing training, others that Mallia and Blue were actively out looking for Shannan the day the other bodies were found – both can be true. Either way Mallia and Blue were active in helping to uncover the bodies of the Gilgo Beach Four.
Other persons of interest
Lost Girls presents as the most likely culprit – for Shannan's murder at least – Dr. Peter Hackett, a local physician who called Mari Gilbert after Shannan's disappearance saying he runs a home for wayward girls and that he'd drugged Shannan against her will – and that's even before Mari knew that her daughter was missing. He then vehemently denied ever speaking to Mari until his telephone records showed he definitely did call her. Mari also began pursuing a legal case against Dr. Peter Hackett saying he offered to help Shannan Gilbert, drugged her and then tossed her out for her driver to find, who she then ran from – her position is that the Doctor's negligence led to Shannan's death. Mari Gilbert died before the case could be settled.
That wouldn't necessarily make him responsible for the deaths of the Gilgo Beach Four or the other six victims found in the vicinity though and there are other suspects for those crimes which Lost Girls chooses not to go into (its focus is Mari and her focus was Hackett).
Other people of interest include Shannan's last client Joseph Brewer though he was cleared early on, a police chief called James Burke who had hired sex workers before and blocked the FBI getting involved with Shannan's case, and a man convicted of killing two other sex workers, John Bittrolff. Bittrolff was arrested in 2014 for the deaths of Rita Tangredi and Colleen McNamee whose bodies were found in the early 90s after he was linked to them via DNA. Bittrolff is also a person of interest since the daughter of his victim Tangredi was good friends with Melissa Barthélemy, one of the Gilgo Beach Four and Melissa had apparently received a number of calls from the Manorville area (where Bittrolff was living at the time).
Finally there was speculation around local business owner James Bissett who took his own life two days after Shannan's remains were found. He ran a nursery which was the main supplier of burlap in the region.
The two killer theory
As well as the Gilgo Beach Four – the four women found lined up wrapped in burlap on the beach who were identified as Maureen Brainard-Barnes, Melissa Barthélemy, Megan Waterman, and Amber Lynn Costello – a further six bodies were found in the vicinity. However they didn't share some of the very specific similarities of the GB4.
Of the other six victims found, only Jessica Taylor has been identified. The unidentified bodies included three women, a man dressed in women's clothing, and a baby who was the child of one of the unidentified women. The women, including Jessica, were dismembered (unlike the GB4) prompting some to theorise that Long Island was dealing with not just one serial killer but two.
The very different MOs, according to some, suggest two different personality types. Theories of 'The Trophy Killer' and 'The Torso Killer' are rife on the internet (and various podcasts, check out our recommendations for the best ones to listen to covering the case).
The way the bodies of the GB4 were treated, apparently, suggests it's a 'trophy garden' – a place the killer could return to visit his victims, with their bodies intact and their identities not concealed. The dismembered victims weren't so carefully hidden with Jessica's torso found atop a pile of wood at the end of an access road in Manorville, but their identities were disguised by the dismemberment and mutilation.
The official line back in November 2011 from police was that they were searching for a single killer responsible for all ten of these deaths. Shannan's death however, was ruled 'misadventure' with police concluding that she drowned or died of exposure, even though a missing bone in her neck could have indicated strangulation, which is how the Gilgo Beach Four were all killed.
The latest update to the case was in January 2020 when police released pictures of a belt they believe belonged to, or was handled by, The Long Island Serial Killer, carrying the initials WH or HM, depending which way up you read the letters. It's evidence they'd had for nine years and it's not clear why they chose to release it now. They also announced the launch of a site gilgonews.com which would be used to gather tips and post updates (but the site doesn't currently work).
Creepy phone calls to Melissa Barthélemy's sister
Another particularly unpleasant detail around the case is the phone calls that were made to Melissa Barthélemy's sister Amber from Melissa's phone after Melissa's disappearance. The calls lasted for five weeks and were threatening and abusive, culminating in a call telling her that Melissa was dead and the caller was going to "watch her rot". Police learned that the calls were coming from Times Square, Madison Square Garden, and Massapequa but never determined the identity of the caller.
Other possible victims
As well as the bodies found around Ocean Parkway, there are other victims who could possibly be linked to the case.
There has been some speculation that the unidentified murderer known as The Eastbound Strangler could have been the LISK. This case involved four sex workers who were believed to have been strangled to death and found layed out in a row in a drainage ditch near Atlantic City. They were the bodies of Barbara V. Breidor, Molly Jean Dilts, Kim Raffo and Tracy Ann Roberts.
Other possible victims of the LISK (or one of the LISKs if indeed there was more than one) include 19-year-old Tina Foglia who disappeared in 1982 and whose body was found dismembered not too far from the Gilgo Beach area, two women whose dismembered bodies were found in suitcases, one of whom was identified as Tanya Rush, a woman called Natasha Jugo whose body washed up on Gilgo Beach in 2013, and another unidentified woman whose body was found in Long Island.
No one has been arrested.
Lost Girls is available to stream now on Netflix.