Reviews
Lost Girls Review: Netflix Takes on the Long Island Serial Killer
Documentarian Liz Garbus makes her dramatic debut with Lost Girls, a true crime story focusing on the families destroyed by The Long Island Serial Killer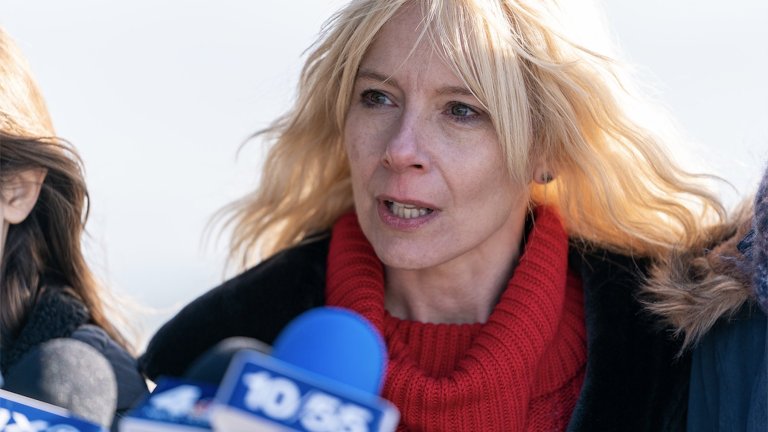 Netflix feels like the right home for this compelling but low-key feature about the Long Island Serial Killer which wisely opts to focus on the families of the victims rather than the unsolved case itself. Amy Ryan (Gone Baby Gone) is sympathetic as Mari Gilbert, a hard-working and harassed single mother whose somewhat estranged eldest daughter Shannan goes missing after making a panicked 911 call from a gated community near Ocean Parkway, NY in the early hours of the morning. But the police take almost an hour to respond to the call, fail to request CCTV footage which might have shown Shannan's movements, and don't adequately question witnesses or even search the area sufficiently. It's only a dogged Mari who keeps the case alive by tracking her daughter's final movements, nagging police and stapling "missing" posters all over the small town where Shannan was last seen.
It's just by random coincidence that some months later a cadaver dog picks up a scent, when the dog's handler lets the mutt out for a bathroom break, which uncovers the corpses of four women wrapped in burlap sacks buried near where Shannan disappeared. None of them are Shannan, but the families of those victims come together to offer support to one another and to honor their loved ones. And now it's clear the police have a serial killer on their hands.
This is far from a straightforward hero activist story and Mari isn't painted as a perfect mother. That Shannan and the other victims were sex workers who advertised on Craigslist becomes apparent – one of many facts about their sibling that Mari had kept from her other daughters Sarra (Oona Laurence) and Sherre (JoJo Rabbit's Thomasin McKenzie). Meanwhile the press narrative heavily focuses on the women as "prostitutes" with "no family" and the police appear to use implications about their "dangerous profession" as an excuse for inaction.
This is the narrative feature debut of Liz Garbus, the celebrated documentarian behind Bobby Fischer Against the World and Girlhood among others who's been Oscar nominated twice and won numerous awards for her work. Based on the book Lost Girls: An Unsolved American Mystery by Robert Kolker, the focus is on the families of five of the victims and the dismissive attitude of police and press rather than the identity of the Long Island Serial Killer though the movie does lean hard into one theory of who the culprit was.
Lost Girls, then, is necessarily unsatisfying when it comes to getting any justice. Instead it's a very human portrait of imperfect people dealing with the aftermath of a tragedy, although for a victim-focused take we have very little sense of who the women who died really were as people. We know Shannan graduated early and had a nice singing voice but very little else.
Excellent performances, particularly from Ryan as the flawed but fierce Mari, McKenzie as the surviving daughter who craves attention from her mother and Gabriel Byrne as the somewhat impotent but well-intentioned police commissioner elevate Lost Girls, though it does still feel like television rather than something you'd go to the cinema to see. Not necessarily a problem for a service like Netflix which has fast become the home of true crime documentaries as well as smart, grown up drama series.
There are obvious reasons why Lost Girls, and the angle it takes, wouldn't have worked as a documentary (we can't talk about those reasons without giving away spoilers) though a deep dive into this fascinating and depressing case would be welcome – The Long Island Serial Killer is thought to have killed between 10 and 16 people over a 20 year period and no one has ever been held accountable.
Lost Girls may well leave you with more questions than answers but as an approach to an unsolved case it's thoughtful and resonant. Garbus' movie is respectful and mournful, focusing on the overlooked people whose lives were destroyed by the murders and how those on the fringes of society are often let down by police and the justice system, and for that it's an important film. It also serves to shine a light on a case that's not as well known as some despite unraveling less than a decade ago, and perhaps some renewed attention might uncover fresh leads. Regardless, it's a well executed and non sensationalist take on a horrible case, that sits well in Netflix growing true crime catalogue.
Lost Girls launches on Netflix on Friday March 13