News
Link Tank: Win a Free Guy Blu-ray Signed by Ryan Reynolds
Win a signed Blu-ray of Free Guy, buy tickets for Gaymer, what's new on Crackle, and more in Link Tank!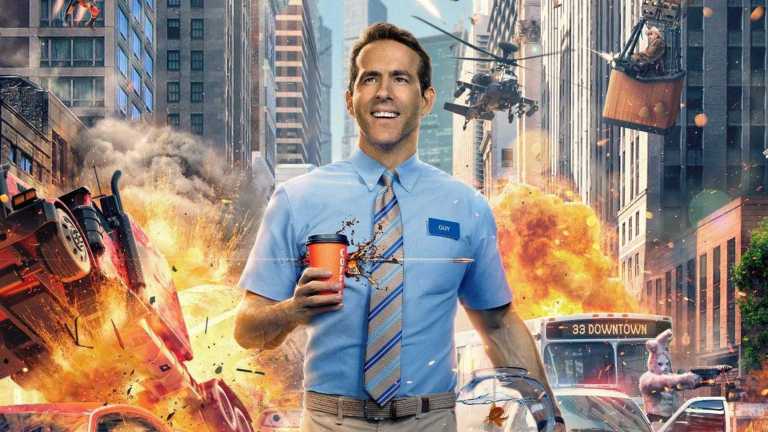 Enter for a chance to win a copy of Free Guy on Blu-ray signed by the star of the film himself, Ryan Reynolds!
Win a Free Guy Blu-ray SIGNED by Ryan Reynolds!
A plethora of exciting new titles, including some exclusives, are headed to Crackle this November!
"Free streaming network Crackle announces new exclusives, movies, and series for November, including the Crackle original holiday feature A Great North Christmas. Crackle's mix of Hollywood blockbusters, award-winning indies, classic TV, and hand-picked exclusive original content is always free!"
Gayming LIVE will be debuting in New York on the weekend of July 30 and July 31, 2022, bringing your favorite queens and queer geek realness together for a weekend.
"Merging gay and geek culture, the event will be headlined by Jiggly Caliente, Juice Boxx, and Rock M Sakura, from RuPaul's Drag Race and Biqtch Puddin' and Erika Klash from The Boulet Brothers' Dragula. Single-day, weekend and VIP tickets are available to purchase and go on sale on Monday 1st of November at 11:00 EST."
Off the heels of his recent casting as Mario, Chris Pratt has been cast as Garfield for a new Sony pictures animation film.
"Chris Pratt already has caused a stir online by daring to tackle the essence of a good Italian plumber named Mario. Now, it was announced that he will be voicing Garfield in a new animated movie. When will his attack on iconic Italian characters end? What next? Is he going to be the animated voice of Vinny Gambini in the cartoon version of My Cousin Vinny?"
After what feels like an eternity from the first trailer, we finally have our second look at Jared Leto as the living vampire in Morbius.
"It's somewhat stunning to think about now, but the first trailer for Morbius—Jared Leto's debut Marvel movie after his damaged visit to the DC universe in Suicide Squad—came out nearly two years ago, just a few months before the pandemic turned us all into living vampires. Also somewhat stunning: Michael Keaton was in that trailer, teasing a tangible connection between the Sony Spidey-adjacent movies and the actual Marvel Cinematic Universe."
Dedenne is joining Pokémon Go in honor of the Festival of Lights.
"Earlier today, the official Pokémon Go website announced that Dedenne, the adorable electric and fairy-type Pokémon, will be the next monster in the mobile game. Dedenne will be available during the Festival of Lights, the Diwali-inspired event, on November 5 at 10 a.m. through November 14 at 8 p.m. local time."