News
Link Tank: Why You Should Be Watching Deadwater Fell
Why watch Deadwater Fell, how to optimize your breaks for productivity, and more in today's Link Tank!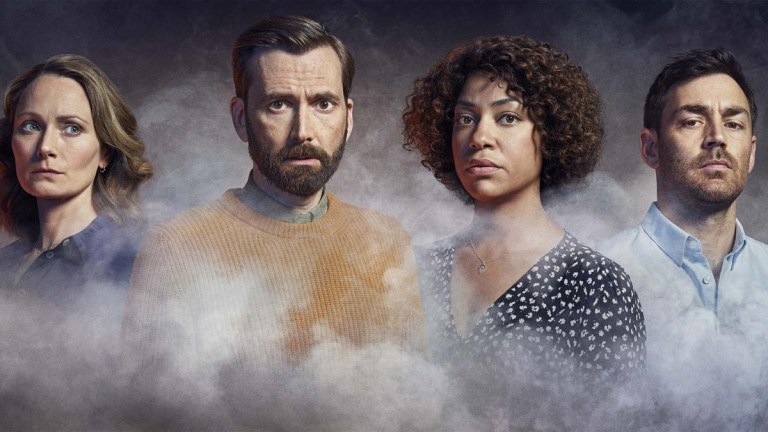 Deadwater Fell is the new British crime show making waves. Here's why you should be watching.
"The British do so many things well: cucumber sandwiches, fancy hats, sketch comedy. But perhaps their strongest export to date is their seemingly inexhaustible supply of murder mystery dramas. From Broadchurch to Grantchester to Sherlock to Luther, the Brits have a knack for gripping whodunits jam-packed with excellent actors and dreary scenery."
America needs to have a plan for how to transition out of the coronavirus quarantine.
"Most of the world outside the United States has reached the end of the beginning of the novel coronavirus pandemic. New confirmed infections and deaths have plateaued and are beginning to fall in some of the hardest-hit countries like Italy and Spain, and Germany is beginning to draw up plans for re-starting its economy. (It seems that only Brazil, with its crackpot far-right president Jair Bolsonaro, is failing as badly as the U.S., with perhaps the U.K. in a close second.)"
Some people can give themselves goosebumps at will, and scientists can't figure out how.
"Travis Carrasco, 29, is a mechanical engineer in Las Vegas, Nevada. For all intents and purposes, he's a normal individual. He loves coloring with colored pencils; likes leadership books and the color green. But in youth, his relatives took notice of Carrasco's peculiar tendency to sway his head back and forth. He told them he was giving himself goosebumps. They didn't believe him."
A questionable "cure" for the coronavirus is going viral on the internet, thanks to Elon Musk.
"On Tuesday, March 17, a small, preliminary study on the anti-malarial drug chloroquine (pronounced klaw· ruh·kwn) as a treatment for COVID-19 published in a peer-review journal online. While the findings appear tentatively promising, the society that publishes the journal has since issued a statement expressing their grave concerns about the paper's standards and methods, calling its findings into question."
Check out this exclusive excerpt of Divergent author Veronica Roth's new book, Chosen Ones.
"Veronica Roth is best known for penning the Divergent series, but her latest project branches out of YA: sci-fi thriller Chosen Ones, her first novel aimed at adults. The book is out today and io9 has a juicy excerpt to share."
Taking scheduled breaks is essential when working from home. Here's how to optimize them for your productivity.
"You'll never be the best you can be if you aim to be 100 percent productive all the time. It's impossible for anyone to work nonstop without paying a price, be it a decrease in quality, output, or safety. We all need to take breaks. If you've newly found yourself working from home while the world tries to slow the spread of novel coronavirus, you may be tempted to compare your at-home break schedule to one you used to follow in your place of business."