News
Link Tank: Why the Arthurian Legends Are Difficult to Adapt
Adapting King Arthur, Sarah Silverman as Santa Claus, the vulnerabilities in our technology, and more in today's Link Tank!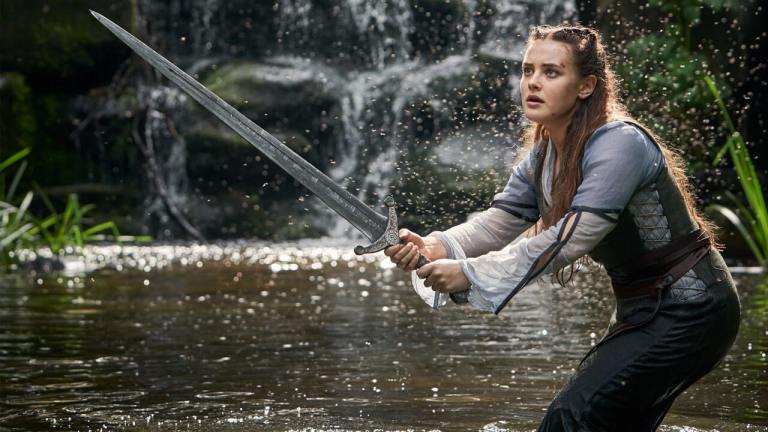 Few stories are as difficult to adapt for the screens as the Arthurian legends. Here's a breakdown of why they're so hard to get right.
"This week, Netflix released the first look at Cursed, a new version of the King Arthur legend starring Katherine Langford as Nimue, 'a teenage heroine with a mysterious gift who is destined to become the powerful (and tragic) Lady of the Lake.' It's just the latest in a long ling of Arthurian series and movies, and its promise to tell the tale of how Nimue becomes some sort of rebellious leader against King Uther and his 'Red Paladins' makes me feel more tired than excited."
For those of us still looking to level up our kitchen, here are some must-have equipments as recommended by professional chefs.
"It's time to take stock of what's in your kitchen. If you're still using a hand-me-down cutting board and those cheap knives you found on sale at Bed Bath & Beyond when you graduated from college, you're due for an upgrade. We spoke with two professional chefs—Culinary Institute of America Culinary Arts Associate Professor Lance Nitahara, and Sabrina Sexton, the former lead culinary instructor at the Institute of Culinary Education—about their kitchen must-haves."
Sarah Silverman is slated to play Santa Claus in the upcoming HBO Max animated series Santa inc.
"In a recent press release, HBO Max announced its new animated series, Santa Inc., an eight-episode production starring Sarah Silverman and Seth Rogen. Helmed by writer and showrunner Alexandra Rushfield (Shrill) and produced by Rogen's Point Grey Pictures production company, it will star Sarah Silverman as the first lady elf to ever take on the mantle of Santa Claus."
Experiencing quarantine anxiety or fatigue? Here are ways you can combat this phenomenon.
"As the pandemic lingers, and the months stack up, Americans are increasingly willing to venture out of their homes — even if where they live is technically still under lockdown. According to a University of Maryland research project that leverages anonymous cell phone data to track social distancing compliance, last week social distancing declined by three percent."
The coronavirus pandemic is exposing how vulnerable our technology is in a way never before.
"Earlier this year, when you could do radical things like go outside and be around other people, I went to an auto show. There was a classic car exhibit there with models from the 1920s and '30s, and the thing that struck me was how, despite being undeniably beautiful, these cars also seemed sort of, uh, bad: uncomfortable, clunky, impractical."
Is the MacBook Air or Pro better for you in 2020? Check out this side-by-side comparison.
"With the powerful Apple MacBook Pro, available in multiple screen sizes, and the slim, efficient MacBook Air, there are only two broad Mac laptop families to chose between nowadays (unless you go looking at refurbished, used, or older-gen models like the MacBook). But they're both excellent ones. With similar specs and exterior styling across both the Air and the Pro, deciding which one is best for you largely comes down to which size screen you need and how much processing power your typical computing tasks require."