News
Link Tank: When Will the Box Office Pick Back Up?
Barbarian wins a slow weekend, more D23 recap, Harry Styles won an award at TIFF, and more in Link Tank!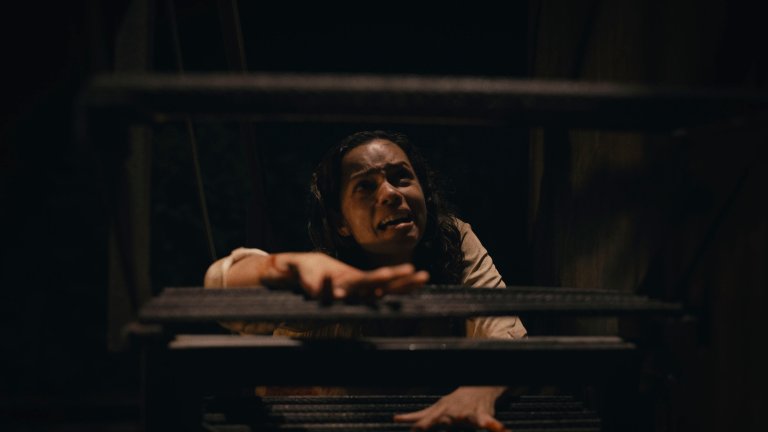 New horror flick Barbarian wins the weekend box office, which was one of the worst weekends of the year thus far.
"The late summer/early fall box office woes continue. Though the new releases opened well on their own terms in this post Labor Day weekend, they weren't enough to keep this from becoming the year's second worst grossing weekend. With an overall box office of $40.3 million, it comes in only ahead of the $34.9 million weekend of January 28-30, which didn't have a single new wide release. If there's a positive spin to put on the weekend, it's that the newcomers overperformed slightly and the weekend fell less than expected, 'only' dropping 28% despite larger than usual drops on the holdovers thanks to inflated grosses last weekend with the National Cinema Day $3 ticket promotion last Saturday. If the coming weeks' releases such as The Woman King and Don't Worry Darling hit their targets and then some, it could be enough to keep the box office from falling to new 2022 lows over the next month before Halloween Ends opens and ushers the industry out of the current slump."
Metrograph announces new expansion of Metrograph At Home streaming platform; online library to grow monthly with new features, shorts, and exclusive content for members.
"Launched in July 2020, Metrograph At Home (available to U.S. viewers) brings Metrograph's signature in-person moviegoing experience to viewers nationwide with a unique mix of on-demand and live screenings, and grew in June 2021 with the start of a Metrograph TV app. Today, Metrograph announces a new expansion to its digital curation built around its signature revered quality of programming."
Everybody liked that! Indiana Jones and the Temple of Doom stars Harrison Ford, and Ke Huy Quan reunited at D23.
"There are moments in pop culture that just lend themselves to emotional rides and Ke Huy Quan and Harrison Ford being back together after all these years is definitely one of them. While Quan and Ford were both at D23 for their respective projects (Quan is currently not reviving his role as Short Round in the upcoming Indiana Jones 5 from what I know) and while the minute that I saw Quan with Kathleen Kennedy I assumed he'd be in the cast, the new was simply that he was joining the Marvel Cinematic Universe. So nothing 'simple' about it. Quan was at D23 to celebrate joining the second season of Loki and Ford was there to promote Indiana Jones 5."
Marvel revealed their lineup for the 2024 Thunderbolts movie, headlined by Florence Pugh and Sebastian Stan.
"In the comics that originally began with Kurt Busiek and Mark Bagley in 1997, the Thunderbolts are a fan-favorite team that typically consists of bad guys trying their best to be good guys, either of their own volition or sometimes backed by the government. Their most recent incarnation, which doesn't feature any of the film's characters, consists of heroes trying to redeem the overall Thunderbolts name."
Disney unveiled the first trailer for the live-action remake of The Little Mermaid.
"Walt Disney Studios has officially released the first trailer for filmmaker Rob Marshall's live-action reimagination of The Little Mermaid. The new teaser showcases stunning underwater scenes as Ariel, played by actress Halle Bailey (grown-ish), is pictured wandering through various caverns and singing a verse from Alan Menken's classic track 'Part of Your World.'"
After weeks of drama, Harry Styles left TIFF with an award for acting, but not from the movie most of us expected.
"This festival circuit has had more twists than a thriller and more drama than Oscar bait, particularly where the Don't Worry Darling gang is concerned. After all the hubbub at Venice, the Toronto International Film Festival has been relatively low-key—but rest assured part-time pop star, part-time actor Harry Styles is still on the scene for his other film My Policeman. And second time's the charm, because this time around, he's nabbed a fancy acting award for his efforts."