News
Link Tank: When the Horizon Zero Dawn Netflix Series Takes Place
The Horizon Zero Dawn series is a prequel, movie theaters are running out of popcorn, a new Nope trailer has arrived, and more in Link Tank!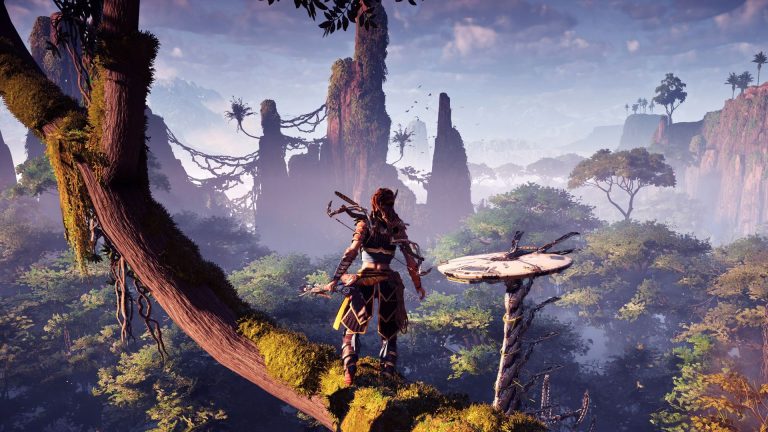 Horizon: Zero Dawn is the latest video game to get the Netflix series treatment, and now we have more details about the potential storyline.
"Earlier in May, Sony announced that it will be working with Netflix to develop a TV series adaptation of the Horizon Zero Dawn franchise, and now rumors of more details have surfaced. According to Giant Bomb's Jeff Grubb, the new series will be named Horizon 2047 and run in parallel with the games."
Is the Obi-Wan Kenobi series breaking established Star Wars canon?
"With the Disney+ Obi-Wan Kenobi series filling in yet another gap in the Star Wars timeline, it was inevitable that fans would be left wondering how certain aspects lined up with details from other stories. One of the biggest points of confusion, at this point, has been the reveal that Obi-Wan didn't know Anakin had survived their battle on Mustafar for years after the fact. Some fans think Obi-Wan should have known Darth Vader was alive because of what Ben said to Luke in the original trilogy, among other things, but can anyone really say he definitely knew?"
A new trailer for Jordan Peele's latest film Nope gives a closer look at the acclaimed writers' take on an alien movie.
"It was less than a week ago that the big 'secret' of Nope—the newest film from Get Out's Jordan Peele—appeared in an otherwise innocuous teaser. But now, a giant new trailer for the upcoming horror/sci-fi film has dropped out of the sky, revealing a great many new things."
Let us know if you've heard this before: The Flash star Ezra Miller has found themselves in trouble, again.
"The legal troubles for The Flash actor Ezra Miller continue to mount as the parents of an 18-year-old reportedly seek a protective court order on behalf of their child. The filing obtained by multiple outlets alleges Miller (now 29) groomed the 18-year-old—named Tokata Iron Eyes—starting when Iron Eyes was 12."
Have you ever wondered why toys for new movies or TV shows seem rather bland? Discover the troubles of product development for these various properties.
"The announcement of 75334 Obi-Wan Kenobi vs. Darth Vader has attracted an extremely negative response and deservedly so, in my opinion. Beyond being very expensive, the design seems incredibly bland, although these Minifigures are certainly appealing. Nevertheless, I think this set demonstrates an interesting challenge that LEGO designers may sometimes encounter, relating to the chosen prices for certain sets."
As the box office continues to soar thanks to movies like Top Gun: Maverick and Doctor Strange in the Multiverse of Madness, movie theaters are selling concessions at the highest rate since the pandemic began. However, like many products during this era, there's a shortage, including items like popcorn.
"The next time you catch a movie, you may have to order Raisinets from the concession stand instead of your favorite salty snack. As Food & Wine reports, theaters across the country are bracing for a popcorn shortage. Like many businesses, the popcorn industry has been subject to the ups and downs of the COVID-19 pandemic. Farmers struggled to sell their surplus popcorn when movie theaters were closed in 2020, and now they face the opposite problem. Following a record-breaking Memorial Day weekend at the box office, popcorn suppliers are struggling to meet demand."