Link Tank: What If…? Reveals One of the MCU's Biggest Weaknesses
What If...? unveils a much bigger problem with the MCU as a whole, the final character in Super Smash Bros. Ultimate has been revealed, the Game of Thrones prequel has its first trailer, and more in Link Tank!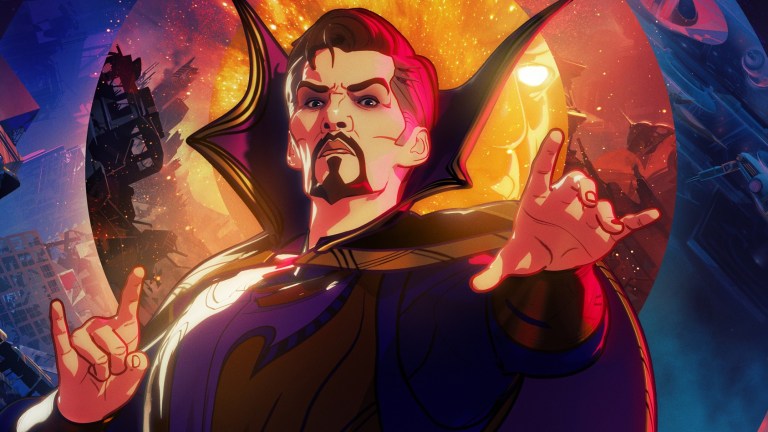 What If…? is proving Marvel Studios is incapable of telling a story without everything connecting at some point.
"There are a few things about Avengers: Endgame that set it apart from the rest of the Marvel Cinematic Universe canon, and one of them is the fact that it's the rare movie in that series that has an ending. It is an ending, really. Endgame went to so much trouble resolving nearly every ongoing plot thread and character arc that it very much could have served as the final Marvel movie: The end to the grand experiment that started a decade earlier when Nick Fury showed up during the credits of Iron Man. But there will never be a final Marvel movie—at least, not if the studio has anything to say about it."
Ted Lasso is providing fantastic representation for mental illness and therapy during its second season.
"In the first episode of Ted Lasso Season 2, the relentlessly cheerful protagonist tells a reporter (Trent Crimm, The Independent), 'There are two buttons I never like to push: panic and snooze.' Over the next 10 episodes, it becomes clear that panic is something Lasso has been trying to keep at bay. We saw him have a panic attack in Season 1 — seemingly the result of his then-wife sending him divorce papers — but by the end of Episode 11, we've gotten a much fuller picture of Lasso's struggles."
Eternals and Nomadland director Chloe Zhao wants to direct a Star Wars movie, and we're all here for it.
"Chloé Zhao is taking the world by storm in the best way. After her Oscar win for Best Director for her film Nomadland, Zhao has been gearing up for the release of her Marvel debut with Eternals this November. A visionary director who has a very thematic approach to her work, she's going to knock something like Eternals out of the park. But why stop there? Why not let Zhao direct other major franchises? Or, better yet, why not let her direct something like Star Wars that she clearly wants to do?"
Things are heating up with our first look at the Game of Thrones spinoff series House of the Dragon.
"While Game of Thrones' sprawling cast of characters were all chiefly concerned with the events of the world that we're playing out in real-time, fans of George RR Martin's books and the projects adapted from it have always understood that the actual story being told in A Song of Ice and Fire actually reaches much, much further back in time to an age when magic wasn't so scaring."
It's official, Sora from Kindom Hearts is the final character in Super Smash Bros. Ultimate.
"Sora is the latest in a long line of blade-based fighters in Smash Bros. He's apparently lighter than Animal Crossing's Isabelle and can be launched easily as a result. His basic attacks are a bit slower than other sword fighters, like Lucina or Marth, but you can hold down the basic attack button to perform multi-move combos. Also, his aerial combos look bonkers."
In a world where people always want more, perhaps the 90-minute of Venom: Let There Be Carnage would be a better way to go for blockbuster filmmaking.
"The team behind the second Venom movie had a few title options, but in the end, they didn't simply go with Venom 2, or Venom vs. Carnage, or even Venom: There Will Be Carnage. Instead, they landed on Venom: Let There Be Carnage; a plea, a demand, a desperate prayer from a dying man in the desert whose only hope for survival is a drop of 90s-style extreme comic book carnage."