News
Link Tank: Updates on the Fallout TV Series
The cast of the Fallout series continues to grow, Bruce Willis is retiring from acting, Gemma Chan is joining an Anna May Wong biopic, and more in Link Tank!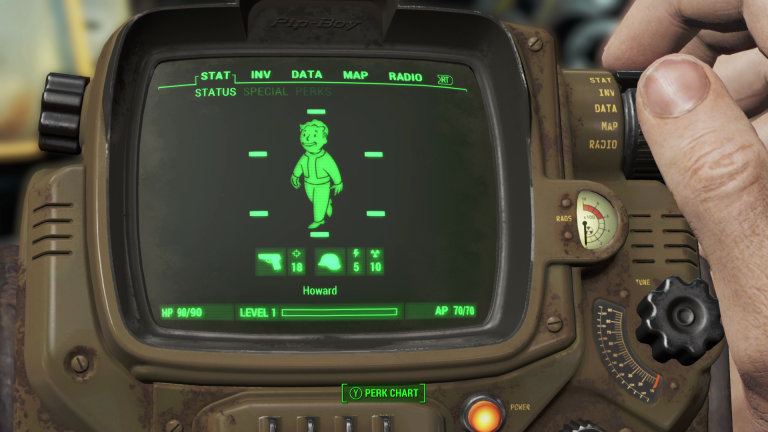 Ella Purnell, star of the Oscar Fan Favorite flick Army of the Dead, has been cast in Prime Video's upcoming Fallout series.
"Showing quite the penchant for survivalist roles, Ella Purnell (star of Showtime's plane-crash drama Yellowjackets) has signed onto another with Amazon's Fallout adaptation. And she's no stranger to the genre: she was also in Zack Snyder's Oscar's fan-favorite zombie flick Army of the Dead and voices one of the kids on Star Trek: Prodigy."
Eternals star Gemma Chan is set to play Hollywood legend Anna May Wong in an upcoming biopic.
"Gemma Chan has signed on to play Hollywood legend Anna May Wong in a new biopic. Wong was Hollywood's first Chinese American film star who broke barriers while still facing discrimination and racism. The Eternals star, who is producing the film as well, said 'Anna May Wong was a trailblazer, an icon and a woman ahead of her time, … Her talent and her exploration of her art both in and outside of the U.S. was groundbreaking — and the challenges and prejudice she faced in the early 20th century as an actress speak directly to the conversations and the world we are navigating today.'"
Hollywood and action movie icon Bruce Willis is retiring from acting after being diagnosed with aphasia, his family announced.
"A joint statement shared by the Willis family explained that the veteran actor was recently diagnosed with aphasia, which is described by John Hopkins Medicine as 'a language disorder caused by damage in a specific area of the brain that controls language expression and comprehension,' and 'leaves a person unable to communicate effectively with others.'"
After the Academy Awards, Chris Rock apologized to Oscar's host Wanda Sykes for stealing her thunder during the ceremony.
"Three days on, the Online Panopticon continues to have its watchful and infinite eyes trained almost exclusively on the Will Smith/Chris Rock incident at Sunday night's Oscars ceremony. Somewhere, deep in the laboratories of Twitter, fifth and sixth-generation Takes are already gestating, scalding in their heat, and in the sheer rush to be wrongest, loudest, set of alleged thoughts about that particular half-minute of TV."
We're now an entire month removed from the initial release of Elden Ring, so how has the game stood the test of time thus far?
"It feels like just yesterday FromSoftware fans were worried they were going to die before Elden Ring arrived, and now we're an entire month removed from its launch. In that time, dedicated players have eagerly explored every inch of this massive game, resulting in a lot of great coverage here on Kotaku dot com. If you somehow missed out, here's a quick roundup of everything Elden Ring-related we've reported on over the last few weeks."
Before the Peter Jackson trilogy or even the animated film of the 1970s, there were scripts for an adaptation of The Lord of the Rings decades earlier.
"When we talk about adaptations of J.R.R. Tolkien's seminal work The Lord of the Rings, the first thing that comes to mind is the early 2000s films by Peter Jackson. Or perhaps it's the earlier 1978 cartoon adaptation, depending on your age. But before those, there was another."