News
Link Tank: Upcoming Movie Releases Before the End of 2020
Upcoming 2020 movies, a review of Antebellum, Ruth Bader Ginsburg quotes, and more in today's Link Tank!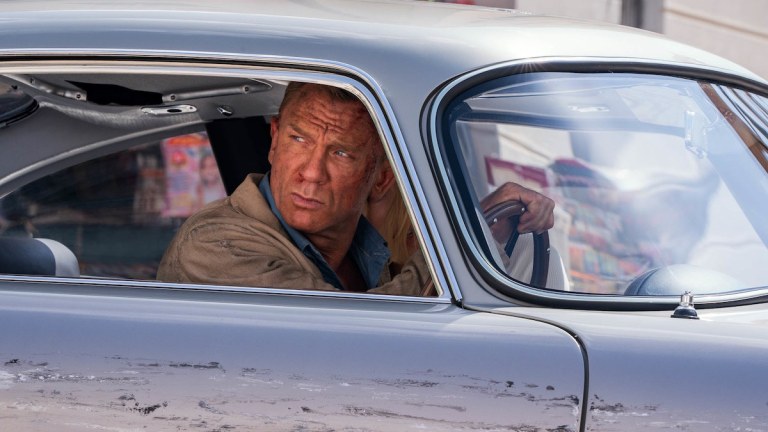 Despite the pandemic, movies are still coming out in Fall of 2020. Here's everything we can look forward to being released before the year is over.
"In a year when most movies release dates come with an asterisk attached, making plans for what you'd want to see in the fall is more complicated than ever. Trying to confirm which potential blockbusters and awards favorites will actually play in theaters can be as confusing as figuring out the plot to Tenet, the new Christopher Nolan movie you may or may not have seen. Luckily, we'll help you sort through the chaos."
The new horror movie Antebellum is so focused on the message it's trying to send that the film's story became secondary.
"Janelle Monáe plays Eden/ Veronica Henley, a Black woman who has been kidnapped and taken to a Louisana Confederate 'plantation' where slaves who attempt to escape are killed and burned in a crematorium. There are many signs that this movie doesn't take place in the actual antebellum period, like the fact that there are women with septum piercings and other hints that are not at all subtle."
Ruth Bader Ginsburg left behind a towering legacy in politics—as well as these amazing quotes to live by.
"Supreme Court justice, feminist, and all-around badass Ruth Bader Ginsburg passed away on September 18, 2020 from 'complications of metastatic pancreas cancer,' the Supreme Court said in a statement. Over the course of her 87 years, she smashed glass ceilings and delivered plenty of wisdom—inside the courtroom and out. Here are some of our favorite quotes from the Notorious RBG."
It's an election year in the United States. Here's a guide on everything you need to know about registering to vote online.
"Aristotle said 'man is a political animal,' but he could not have imagined the ferocity of this election year. Going into 2020, we had an idea of how contentious this presidential race would be, but not that we would be navigating it during a pandemic. Participation is all the more urgent now and if you're not already registered to vote, you may be able to do so online."
One of the most notorious human killers on the planet is the funnel-web spider, whose venom can kill an adult human in 15 minutes.
"The Sydney Funnel-Web Spider's venom is exceedingly dangerous. Its neurotoxic effects attack the human body, and can kill a person in just 15 minutes. It is capable of piercing its large fangs through skin, fingernails, and even shoe leather. The arachnid is just one of about 40 known species of Australian funnel-web spiders. New research examines how this terrifying group of spiders came to have their venomous superpowers."
Epic Games is now claiming that Apple lied about Fortnite's popularity by cherry-picking data.
"There's a new development in the high-profile game of chicken between Apple and Epic. The Fortnite developer's latest legal filing claims that Apple 'cherry-picked' Google data in its own legal filing earlier this week to support its narrative that Fortnite's declining popularity is the impetus behind all this drama."