News
Link Tank: The Pokémon Now Hunt You in Pokémon Legends: Arceus
The roles are reversed in the latest Pokémon game, What If...? goes surprisingly deep, new magazine covers for Eternals, and more in Link Tank!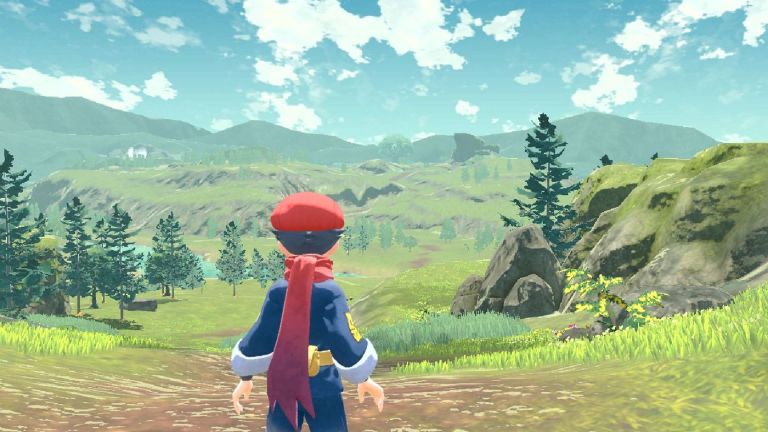 Watch out, because the Pokémon are now hunting you in a new look at Pokémon Legends: Arceus.
"During this week's Pokémon Presents announcements, the Pokémon Company revealed a number of new details about Pokémon Legends: Arceus, the upcoming Nintendo Switch game set in the distant past at a time when humans and Pokémon did not yet live in "harmony" with one another."
New covers of Entertainment Weekly reveal a spectacular new look at Marvel's Eternals.
C"hloé Zhao has had quite the year. After winning Best Director for her work on Nomadland and taking the world by storm, she's headed to the superhero realm with her film Eternals, which comes out this November. Packed to the brim with exciting characters and an all-star cast, it's a highly anticipated take on characters that have been around for centuries in the Marvel Comics universe haven't gotten screentime yet."
The Gossip Girl reboot is just as insane as the original, but it's lacking the fun and energy its predecessor thrived on.
"Nearly 10 years after the original show ended, Gossip Girl has returned, along with its omniscient blogger and a new group of wealthy teenagers for her to harass. But this time around, the series centers on a diverse, socially conscious, sexually experimental cast of well-off characters."
A disappointing stream is just another instance of a series of blunders for Cyberpunk 2077.
"Earlier today, a handful of Cyberpunk 2077 devs jumped on CD Projekt Red's official Twitch channel to provide an overview of the game's upcoming 1.3 patches and the new in-game content the studio plans to make freely available to everyone who downloads it. Like most things having to do with the notoriously broken game, however, the underwhelming showcase seemed to leave viewers wanting more."
Marvel's What If…? goes in a surprising direction in regards to mental health in the latest episode.
"The Falcon and the Winter Soldier should have been a turning point. After WandaVision saw Wanda Maximoff process her grief by holding a town hostage, The Falcon and the Winter Soldier opened Bucky's story by having him talk to a therapist. It finally seemed like the Marvel Cinematic Universe's greatest heroes were going to focus on their mental health."
Halle Berry broke 2 ribs on set on the first day of shooting for her directorial debut in Bruised, but that didn't stop the production from going.
"'It used to be when you were 40 your career was done, and I mean really done,' she said. 'Or you had to wait until you were old enough to play a grandma, and then you could have another bite at the apple, right? I mean, I couldn't think that I'd be playing an MMA fighter at 54 years old. Yet I did, so it's got to be changing. I'm proof of that.'"