News
Link Tank: How The Office's Dwight Schrute Would React to Tiger King
Dwight Schrute and Tiger King, the Spider-Man movies, how to keep kids educated and entertained, and more in today's Link Tank!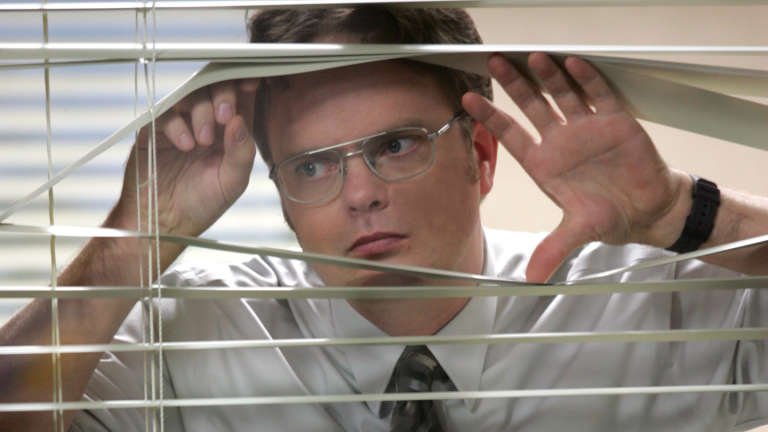 Here's how The Office character Dwight Schrute would react to Tiger King, according to actor Rainn Wilson.
"According to Rainn Wilson, his character on The Office, Dwight Schrute, would be hooked on the Netflix docuseries Tiger King, which follows former zookeeper Joe Exotic through his journey from opening up his big cat park to being sentenced to prison."
The Spider-Man movie franchise has been through numerous movie reboots, and it looks like fans may never agree on which version is the best.
"How can we fix the world when we cannot even agree about Spider-Man movies? It seems that, time and time again, we end up fighting over our favorite or which movie captures the character the best, and then we go back and forth on every little detail because, at the end of the day, these movies (whichever we all happen to like) mean a lot to us."
Thousands of Final Fantasy XIV players gathered virtually in a show of community to hold vigil for a player who has died of coronavirus.
"In a touching and unexpected show of community, thousands of Final Fantasy XIV: A Realm Reborn players gathered on April 11 within the digital world of Square Enix's online role-playing game to pay tribute to the player known as Ferne Le'roy, who recently died from complications related to COVID-19."
Getting rid of the handshake isn't just common sense health safety precaution. The gesture itself is, arguably, obnoxious.
"The inexplicably bizarre desire of American liberals to have a grey-haired white man serve as President Trump's public archnemesis (cf. James Comey, Robert Mueller) has reached its apex in the recent elevation of Dr. Anthony Fauci to civilization's last hope. The guy who as recently as the middle of February was insisting that the novel coronavirus posed little threat to Americans and has changed his mind about whether it was more dangerous than seasonal flu is a dedicated and honorable public servant."
As the first wave of stimulus checks goes out, the IRS has released a tool that let's you track when you're getting yours.
"The Internal Revenue Service is starting to deposit stimulus checks directly into people's bank accounts; it'll send money to over 80 million Americans in the first round. But if you're still waiting, you can check the status of your payment on a new IRS website."
With schools shut down and kids stuck at home, try these new ways to keep them educated and entertained.
"These are strange times we're living through—times when many of us are spending more time at home, and that includes the kids. If you've got younger children stuck indoors for longer than would normally be the case, we've picked out a bunch of online resources for you to point them towards. All you need is a web browser."