News
Link Tank: The Next Hocus Pocus Sequel Will Expand the 'Pocusverse'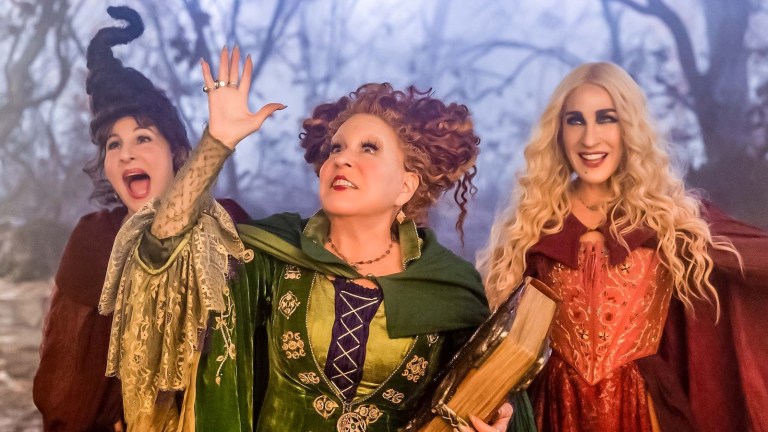 Hocus Pocus is not the kind of movie that needs particularly deep lore; nevertheless, the writer of the next sequel promises the backstory we didn't know we wanted.
"Jen D'Angelo, the writer of Hocus Pocus 2… has now—now that the WGA writers strike is over—made it clear that the already-promised Hocus Pocus 3 is well on its way toward answering all these black flame candle-based burning questions, promising that its already announced sequel, while still in the story phase, is trucking along, and that "We've only scratched the surface of Hannah Waddingham's mother witch."
Leonardo DiCaprio is being heaped with praise for his role in Killers of the Flower Moon, reminding us that the actor is at his best when he's playing a scumbag.
"Ernest is such a thoroughly unlikable and actively ugly person, yet DiCaprio still makes him magnetic and the anchor through which the story works. If you look at the trajectory of his career, you'll find that it's been leading towards a moment like this, as DiCaprio is at his maximum power playing characters that are defined by their muddy morality and selfish mentalities. It's a far cry from the golden boy image he first became famous for, and it shows the dedication he has to fulfilling the potential he's always had and never resting on his laurels."
Looking for some family-friendly Halloween flicks to watch this weekend? It should come as no surprise that Disney+ has a few offerings that might fit the bill.
"When you think about where to head for Halloween favorites, Disney+ probably doesn't immediately spring to mind. But just because Disney+ is free from blood-and-gore extravaganzas doesn't mean it can't scratch your spooky itch. In fact, far from it! There is a pretty robust amount of Halloween (and Halloween-adjacent) fair on Disney's direct-to-consumer platform, including a bunch of new stuff that was recently added and so many classics, for every age group."
Have you always longed to have your very own wearable Crown of Gondor? This Lord of the Rings collectible will set you back a bit.
"Aside from being a literal crown you can put atop your head, the replica goes a frankly absurd step further by giving you a scaled replica of Minas Tirith itself—where the crown was kept for the best part of a thousand years once Gondor's royal line broke with the passing of Eärnur—to display the crown on. No simple stand, here! Minas Tirith even lights up with LEDs, to highlight the white city in all its glory and, presumably, make your very fancy crown replica sparkle just that little bit more."