News
Link Tank: Talking Strange Hits Austin for RTX
Talking Strange goes live at RTX, Tim Allen chimes in on Lightyear, Ant-Man addresses fan theories, and more in Link Tank!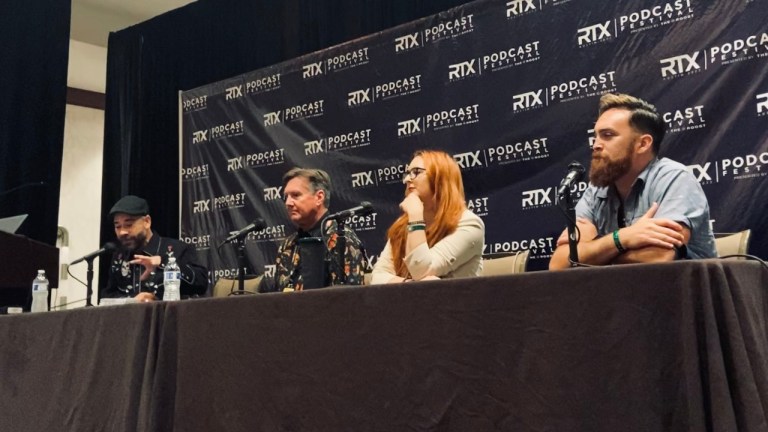 Den of Geek's own paranormal show Talking Strange arrived at RTX in Austin, Texas on Friday for a live recording full of spooky stories from one of America's scariest cities. Hot Aaron Sagers talked to some of Texas' finest paranormal investigators, including Stephen Belyeu from The Night Owl Podcast, Nicole Ricardo from The Real Ghosts Of, and Greg Lawson, The Paranormal Detective. Find out more about their otherworldly experiences around Texas' capital city! Stay tuned for the full LVIE podcast episode, which will be made available on the Talking Strange feeds on Apple Podcasts, Spotify, and YouTube!
Original Buzz Lightyear voice actor Tim Allen finally speaks up about his recasting in the latest Pixar film but doesn't really add anything relevant to the conversation.
"It's been a long battle to explain why Chris Evans is voicing Buzz Lightyear in the new Toy Story spinoff Lightyear and not the longtime voice of the character, Tim Allen, and it seems as if the war rages on. After not talking about it publicly, Allen has 'broken his silence' in a new interview with Extra, where he talks about his Buzz and ignores the facts about the people behind Lightyear."
On a funny bit during a recent Disney Cruise, Ant-Man talks about that theory we all had of how he could defeat Thanos, and it's hilarious.
"Guests aboard Disney Cruise's newest ship The Wish will be the first to experience Avengers: Quantum Encounter, a Marvel Studios dinner theater show. In it, actors from the films virtually reprise their roles for an in-universe dining experience where cruisers get a curated, themed meal—and some banter over a key battle against a particular purple Mad Titan."
Game of Thrones actress Lena Headey had a part cut from Thor: Love and Thunder and is now being sued over it! Here are the reasons why this is happening.
"Imagine getting cut from a movie and still getting sued for it?! That baffling scenario is what's happening to Lena Headey, whose role in Thor: Love And Thunder is one of the many bits on the cutting room floor. Unfortunately, her former agency doesn't care one way or another if she's in the film, just that she gets paid for it and pays them in return."
Someone is so passionate about the F-Zero game that they bought $40,000 of Nintendo stock to speak with them about it.
"Many Nintendo fans desperately want a new entry in the popular sci-fi racing series, F-Zero. However, only one diehard fan was reportedly dedicated enough to spend over 5 million yen (roughly $40,000 US) on Nintendo stock, giving him a chance to ask the Japanese publisher about F-Zero and its future directly."
After years of rumors, a new South Park movie is finally dropping on Paramount+ next month.
"South Park fans can look forward to more of the comedy as it continues to celebrate its 25th anniversary this year. The second part of the made-for-TV movie South Park: The Streaming Wars will drop on Paramount+ on July 14, MTV Entertainment announced."