News
Link Tank: Lightyear Fails to Blast Off at the Box Office
Lightyear doesn't come close to infinity financially, Furiosa set photos surface, Venom 3 is on its way, and more in Link Tank!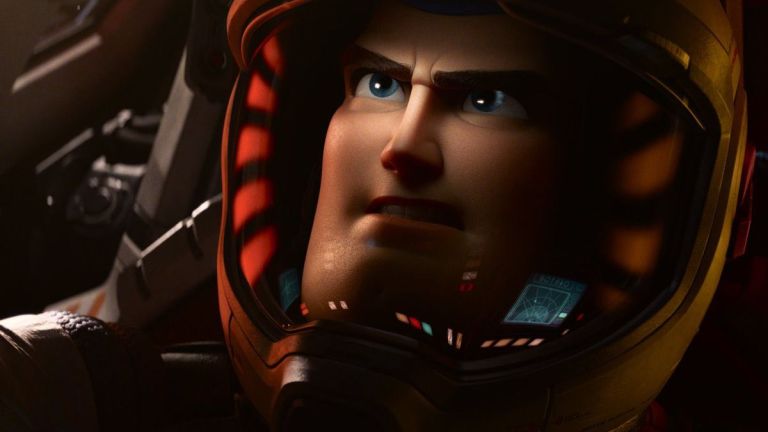 Lightyear didn't get anywhere near infinity and beyond with an extremely disappointing result at the box office.
"It's been awhile since we've had multiple big budget blockbusters all fighting for space in one weekend, but that's what we're getting now that Lightyear has released. The Toy Story semi-spinoff putting Chris Evans into the space suit of the Space Ranger has had some stiff competition in the form of Jurassic World Dominion and Top Gun: Maverick, and it's showing in its box office debut."
Fans of the Venomverse (or whatever Sony is calling it) rejoice! Tom Hardy is working hard on the third entry of the Spider-Man spinoff series.
"Fans of Eddie Brock, it seems as if the script for the third Venom movie may be done. Star Tom Hardy took to Instagram to share a picture of what looks like the cover page for Venom 3 (with a poorly drawn image of Venom over where the title would be) with a 'Story by Tom Hardy & Kelly Marcel' on the page."
Chris Evans stated he'd rather suit up in the MCU as The Human Torch again as opposed to Captain America.
"For Chris Evans, when it comes to the MCU, the critic definitely isn't always right. In a new video interview with MTV News, the man behind Captain America says that if he were to make a return to Marvel's superhero legion, he would prefer to do it as Fantastic Four's Johnny Storm/Human Torch… no matter how bad the 2005 film's reviews were."
Tony Hawk is the latest person to weigh in on the controversy surrounding Activision, saying his skateboarding games were canceled.
"From 1991 until 2021, Vicarious Visions was the name of a studio that made a ton of pretty cool licensed games, but which had also contributed to the beloved Tony Hawk Pro Skater series. Then Activision stepped in and made some changes."
Early set photos from Furiosa, a prequel to the Mad Max series, surfaced online, showcasing some grand action scenes the film will feature.
"Set images of the upcoming Mad Max: Fury Road prequel Furiosa have now surfaced, offering fans of the franchise a first look at what's to come. Featured in the tweet down below, the images showcase barren lands with post-apocalyptic structures and vehicles you'd expect from a Mad Max film."
LEGO Star Wars fans rejoice! Two new sets from around the Clone Wars era were unveiled this past weekend, including an AT-TE Walker featuring a new Commander Cody figure.
"75323 The Justifier and 75337 AT-TE Walker will be released on the 1st of August and both sets contain some outstanding minifigures, notably including the long-awaited Phase II Commander Cody!"