News
Link Tank: How the 1993 Super Mario Bros. Movie Paid Homage to NYC
A look back at 1993's Super Mario Bros. movie, everything to know about the Autumn Equinox, and more in today's Link Tank!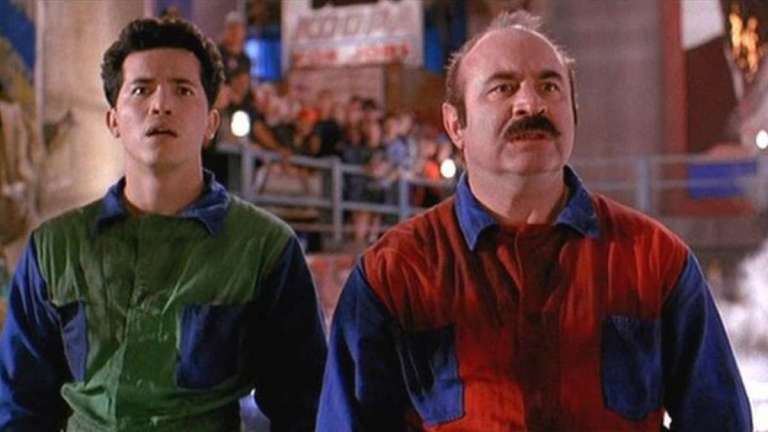 In today's retro movie review, our friends at io9 look back at 1993's Super Mario Bros. movie and how its a weird homage to New York City.
"One of the interesting things about living in New York City during the coronavirus pandemic has been discovering ways to experience the area vicariously through different forms of media (because it's dangerous to be out and about beyond necessary errands). While the 1993 Super Mario Bros. movie might not be the first thing that comes to mind in terms of depictions of New York City that are able to evoke its energy with a devastating accuracy, that's exactly what it is."
The new Cordelia poster was intended to convey horror and fear. Instead, it just made people horny.
"Yesterday, the poster for the movie Cordelia hit the internet, and on a brief glance, the coloring and pose made people think we were in for an erotic period drama, but the truth is slightly disappointing."
Tomorrow is the Autumn Equinox for 2020. Here's everything you need to know about this annual event.
"According to The Old Farmer's Almanac, equinox comes from the Latin words aequus, meaning 'equal,' and nox, meaning 'night.' The word describes the times of year when the number of daylight and nighttime hours in a 24-hour period are roughly equal around the world. This happens only twice a year: during the spring or vernal equinox in March and the fall equinox in September."
Ridley Scott's Raised by Wolves is arguably the best science fiction the director has to offer since the Alien franchise.
"It's easy for TV shows to get lost in the shuffle these days, and that's the sad fate that seems to have befallen HBO MAX's Raised by Wolves. A MAX original, the show has gotten a mildly positive critical response but doesn't seem to have lit social media on fire. That's a shame, because this new sci-fi series from Ridley Scott (yes, that Ridley Scott) is phenomenal.
2020's virtual Emmy Awards ceremony was quite…. something. Here are all the most outrageous moments from the event.
"While cloistered away in our homes as the world fights a global pandemic with no end in sight, we have all been asking each other one question: How could one, hypothetically, put on an awards show in the middle of a nationwide quarantine? After Sunday night, now we know! The 72nd Emmys were a potpourri, both familiar and very, very different."
Twitter is looking into it own photo preview algorithm's possible racial bias after an experiment came to light.
"Cryptography and infrastructure engineer Tony Arcieri over the weekend conducted what he called a 'horrible' experiment highlighting the social network's natural inclination toward white folks. When Arcieri tweeted photos of former President Barack Obama and Republican Senate Majority Leader Mitch McConnell, Twitter almost exclusively cropped the images to show McConnell. Only when the colors were inverted (making skin color a moot point) did Obama appear."